When you step into a Columbia steakhouse and sit among the pressed tablecloths and folded napkins, you might hesitate upon glancing at the menu. You might be intimidated; you might pray your dining experience isn't as threatening as all the gleaming cutlery. You're about to ask yourself the all-important question: What exactly do I want to eat?
At every steakhouse, you're met with multiple varieties of meat, each with names that do little to inform you of how they actually taste. Why does a filet cost more than a sirloin? What's better, a Kansas City strip or a rib-eye? And why does one go so well with a cream sauce while the other is better with sautéed vegetables?
Chris McDonnell, chef and owner of his eponymous restaurant, Chris McD's, and Dustin Norem, CC's City Broiler's general manager, solve this debacle by taking us, steak by steak, through a few offerings at their beloved restaurants. So next time you're out for an elegant dinner, don't let a cut of meat catch you off-guard. This time, you'll know exactly what you want.
Location: 1400 Forum Blvd. #38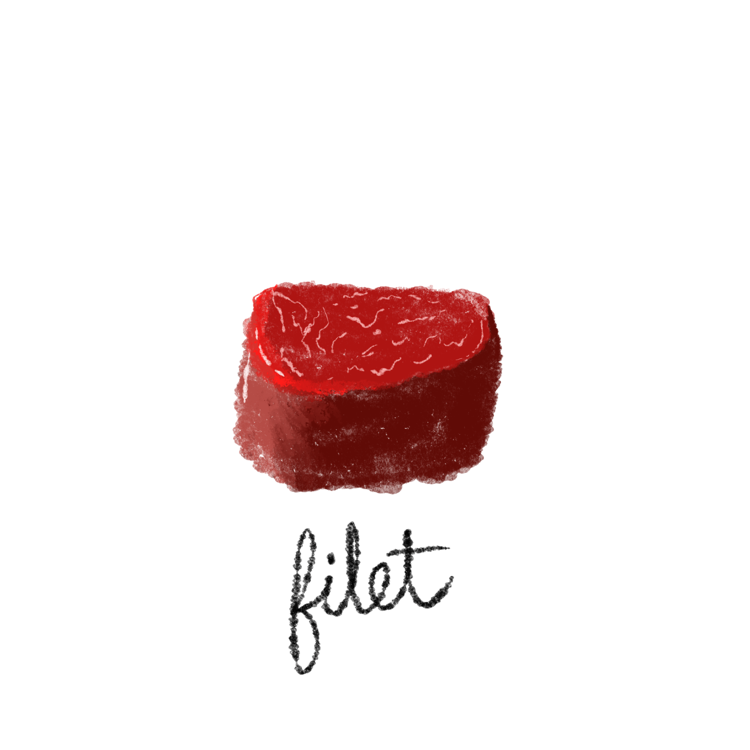 Cost: $6-41
Call: 573-446-6237
Hours: Tues.–Sat., 4:30–10 p.m.
This steakhouse's award-winning selection runs the gamut, serving up filets, sirloins, rib-eyes and New York strip steaks. McDonnell says the filet stands out for its buttery tenderness and super-lean cut. You'll never get stuck chewing a hunk of fat when you're eating a filet. 
He explains that a Kansas City strip comes from a different cut of the cow than a sirloin, and it features a nice, satisfying chew. The rib-eye is the richest of the cuts. Its generous helping of fat works its way into the meat while the steak cooks, making it an extra flavorful pick.
The sirloin cut, on the other hand, isn't as tender as the filet, but it's made all the better for its marbling, the streaks of fat in the meat. That juicy fat is where much of the taste comes from. Steakhouse owners stake their businesses on good marbling, usually inspect individual cuts for their quality.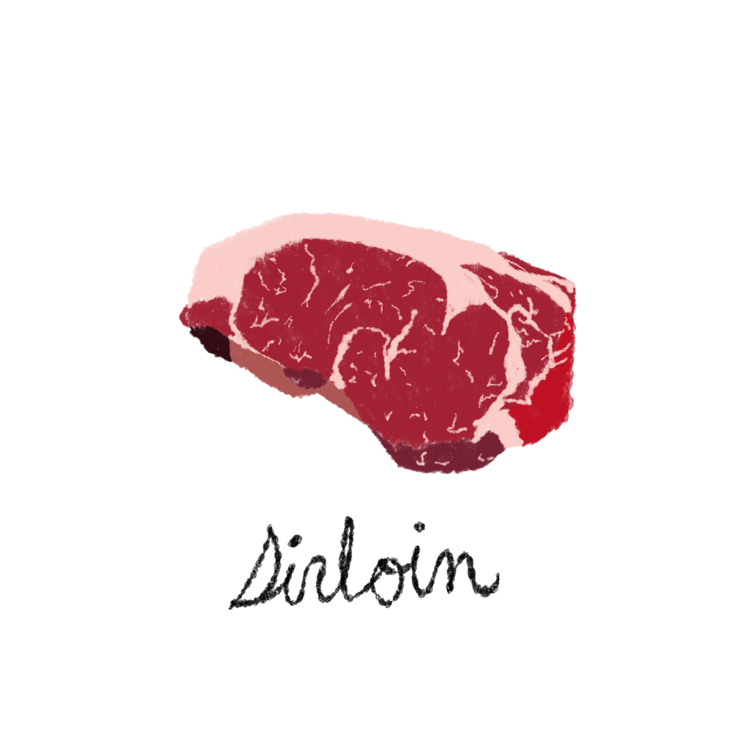 Chris McD's has one major offering that it holds near and dear to its heart: Certified Angus Beef. To earn this prestigious brand name, the meet must be "Angus-influenced," referring to the Black Angus cattle breed, according to the Certified Angus Beef LLC. Then, beef must pass 10 quality standards divided into three categories: marbling and maturity, consistent sizing, and quality appearance and tenderness. 
When it comes to pairing steaks and sauces, "a good steak doesn't need a lot of sauce,"McDonnell says. He serves the filets with the Chris McD's gorgonzola cream sauce, a smooth and nutty offering served with asparagus. He says it's unorthodox to spoon white sauce rather than brown sauce over steak, but in his opinion the sharp gorgonzola pairs well with the filet.
The sirloin at Chris McD's is also served with the cream sauce, but it includes a tomato cucumber relish for extra zest. The Kansas City strip is matched with a spiced steak butter, roasted garlic mashers and shoestring onions. With a rib-eye, McDonnell says he combines it with fresh spinach and mushrooms because it's best to keep things simple; the steak already has so much heavy flavor.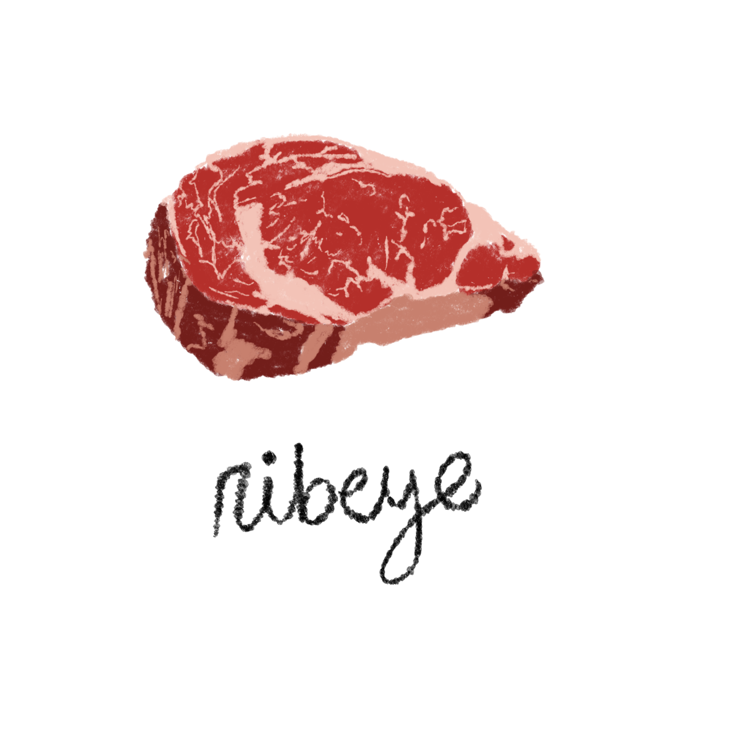 Location: 1401 Forum Blvd
Cost: $4.95-49.95
Call: 573-445-7772
Hours: Sun.–Sat., 5–10 p.m. 
In addition to serving  similar slices of meat as Chris McD's, CC's City Broiler also features Akaushi, which is a heart-healthy beef cut from the Japanese-American breed of the same name. Dustin Norem says this steak has become a new favorite of CC's guests, but its tried-and-true hit is the filet. "The filet is the most popular cut here," Norem says. "It is what we're known for."
Once you've chosen your meat, you'll need to decide how you want it cooked, whether rare, medium-rare, medium, medium-well or well. CC's also offers "Pittsburgh rare," where the steak is seared on the outside and cold inside. Norem says cook time and temperature are really about personal preference, but the cut does affect how long a steak should sizzle. A filet is best suited for medium — with a hot pink center — or rarer. But with a sirloin or rib-eye, don't be afraid to order it medium rare. You don't want an excessive cooking time to suck up all the savory juices.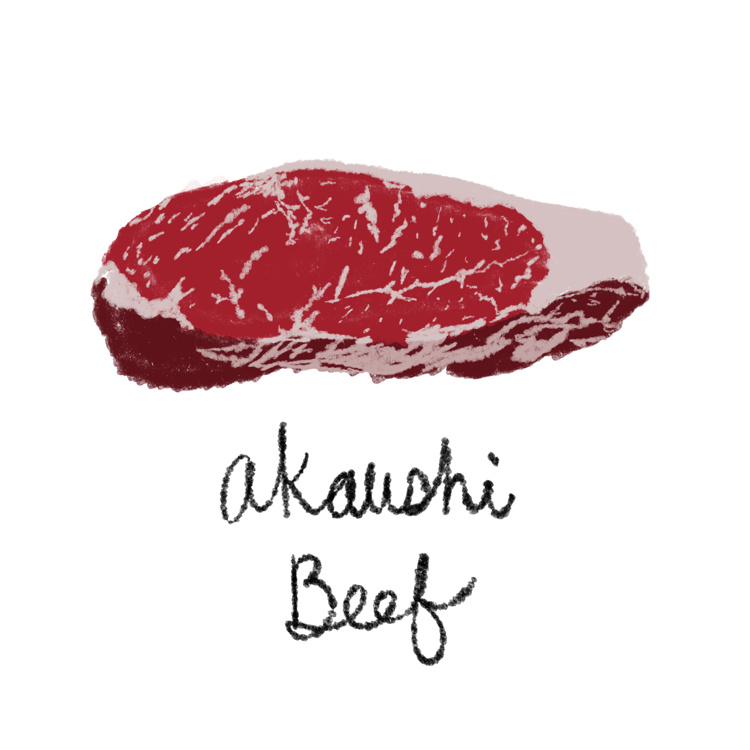 Norem believes that the menu shouldn't dictate what steaks can be paired with which sauces or sides. Instead, he lets diners have their preference. One might choose a vegetable; another might like their beef plain. Waiters and waitresses at CC's are merely instructed to lead patrons in the right direction. CC's sides include jalapeño twice baked potatoes, lobster mashed potatoes, steamed asparagus, creamed spinach with blue cheese, wine and garlic mushrooms, and french fried Brussels sprouts. 
For many customers, steaks are a difficult food to decipher. But with help from McDonnell and Norem, you can now confidently scoop up a menu, select your steak, and dig into a filet — without any fear. 
Related links