It was last Thursday night. It was probably around 1 a.m. and while I was drifting off during my endless Frasier marathon, I was suddenly awoken with a thought — I. Want. SpaghettiOs.
It seems like SpaghettiOs is a rather controversial food item, as the answer to the question "Do you like SpaghettiOs?" is either extremely positive or extremely negative. I decided I was on a mission to convert all the SpaghettiOs-haters by making them at home. 
In addition to becoming the unsung hero of SpaghettiOs, I decided that I would also become the unsung hero of all childhood foods. I ventured out to recreate SpaghettiOs, pizza rolls, Pop-Tarts and cosmic brownies. Here is how that adventure went.
SpaghettiOs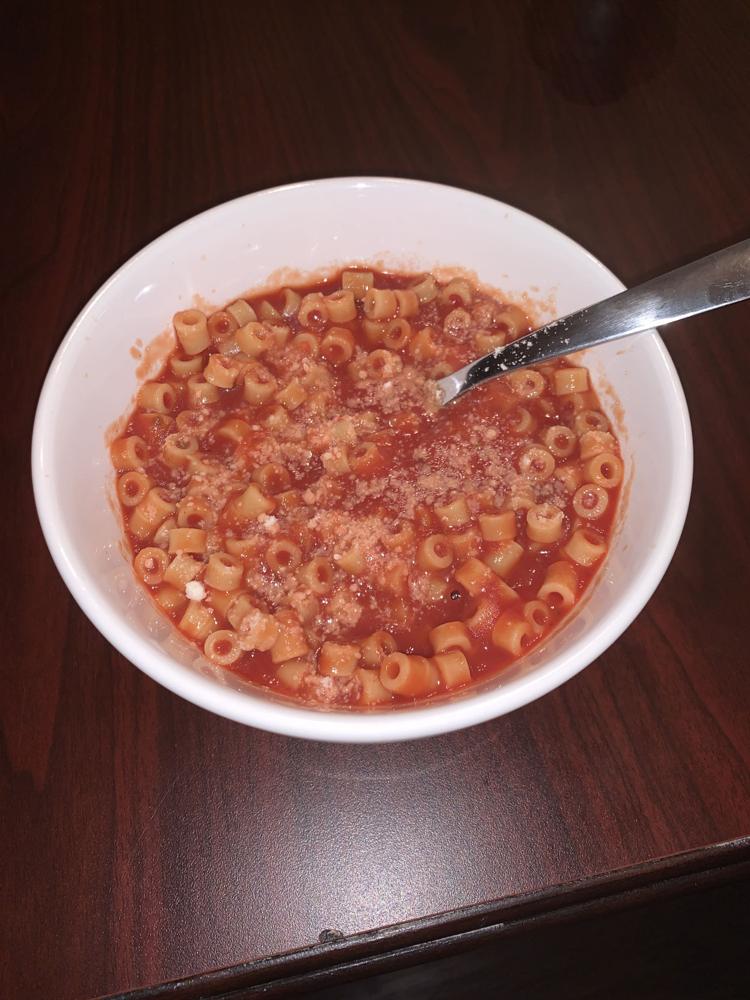 Although I couldn't find the exact pasta to recreate SpaghettiOs, I found ditalini, which is an acceptable replacement. I found a recipe on Pinterest that I mostly followed, and the final product turned out pretty delicious. I asked my three roommates to taste test for me and they all agreed. This version of SpaghettiOs — although they were delicious and more rewarding because they were homemade — still can't beat the original SpaghettiOs.
Pizza Rolls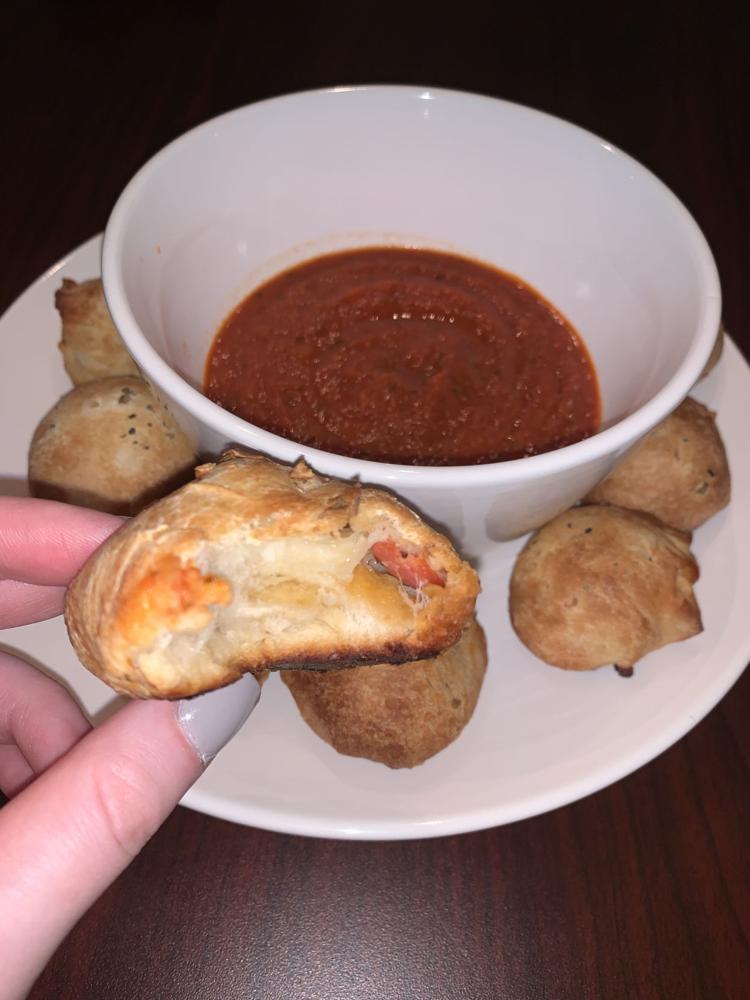 Although these doesn't look like the typical pizza rolls, I personally think they were better. I didn't follow a recipe for this one, I just bought pizza dough, shredded mozzarella cheese and mini pepperoni. To make them, I cut a square of pizza dough and stuffed the cheese and pepperoni inside, then folded the corners in and baked at 350 degrees for about 20 minutes. Dip these in warm marinara sauce and you'll see why I think they're better than original pizza rolls.
Pop-Tarts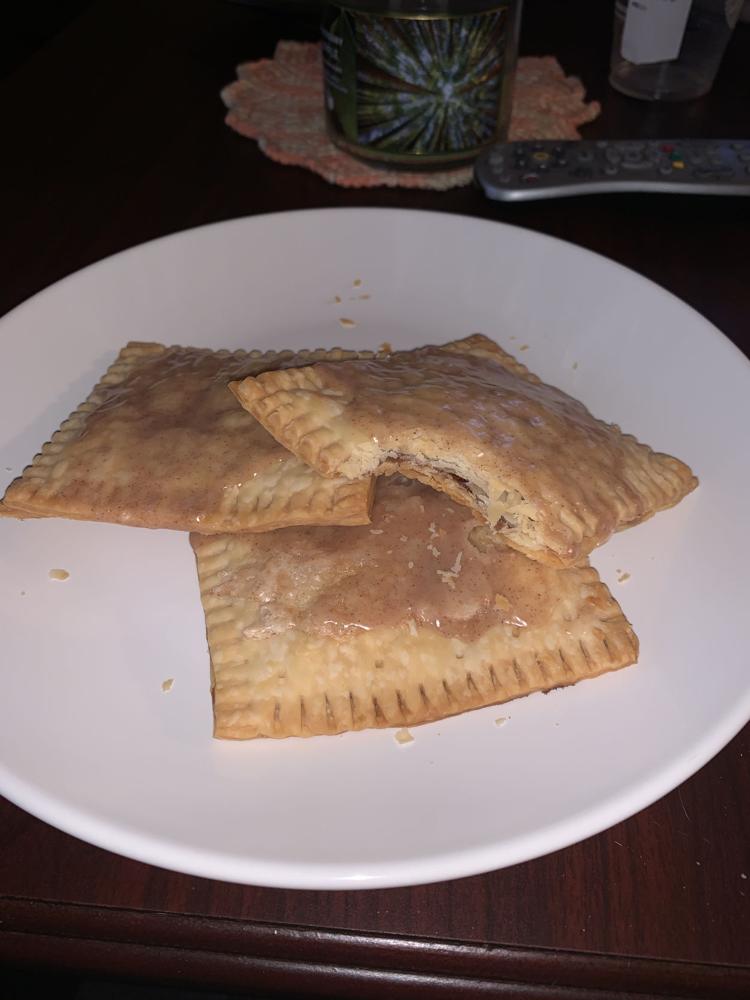 These Pop-Tarts were quite a bit flakier than the originals, but I and all my roommates think that these tasted just like original brown sugar cinnamon Pop-Tarts. I used pie crust (based on the recipe I followed), which I think is why it was so flaky. For less flake, I suggest letting the Pop-Tarts bake a little longer than suggested in the recipe.
Cosmic Brownies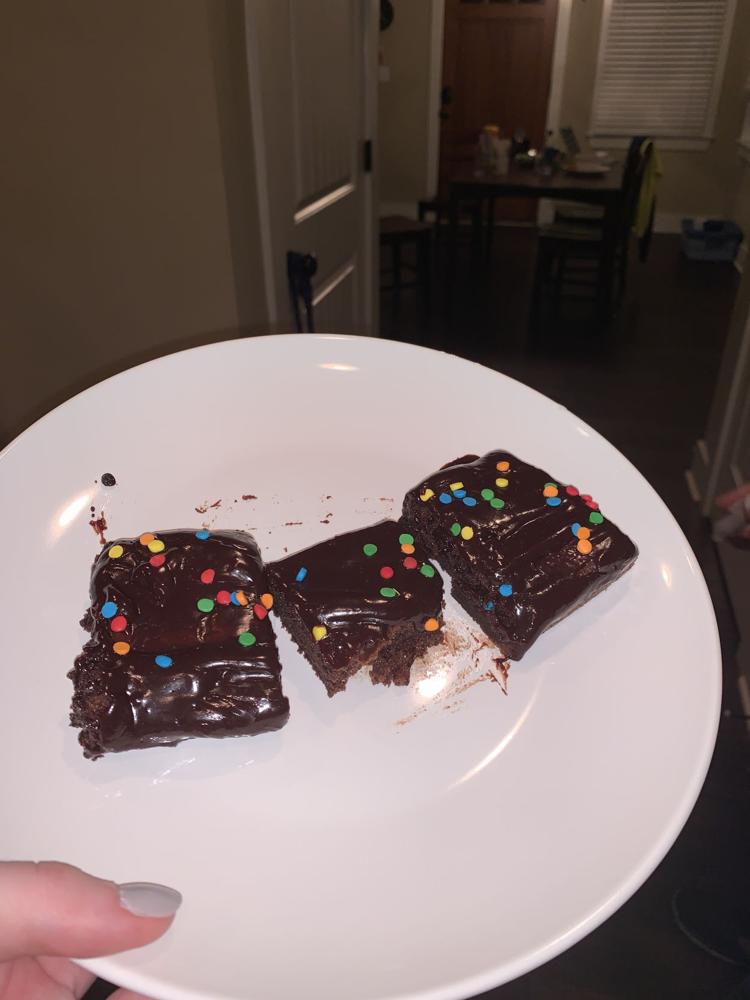 I was never a fan of cosmic brownies growing up, but I was up for the challenge of making a better homemade version. For this, I used a box mix, a bottle of sprinkles and chocolate chips and heavy cream for the frosting. Just bake the brownies according to the directions on the box and frost them with a mixture of heavy cream and chocolate chips. Add sprinkles on top — I decided I would've liked them better without the sprinkles, but this is up to you. 
Overall, I would say this experience was a success. I was able to not only recreate some childhood favorite foods but also to create them well, which was always my main goal. If you feel the need to reminisce about your childhood, here are the perfect ways to do it.
Related stories