As soon as you walk in the front door, the 10-foot fire hearth is on display. It's a perfect embodiment of what Irene's BBQ is all about: mixing food and fire to create crowd-pleasing, tasty dishes.
"Everything is touching fire at some point," says Tim Eisenhauer, co-owner of Irene's BBQ and the head baker at Barred Owl Butcher & Table. He says the best flavor comes from smoking the food, which adds another challenge while cooking. "You have to be able to control the fire in barbecue, keeping it low and steady," Eisenhauer says. "It's like driving a manual car versus an automatic. There's just something extra to it."
Formerly a pop-up eatery called Barbacoas del Norte, Irene's BBQ is currently under construction to become a small restaurant located in the Arcade District on College Avenue, just north of Beet Box and Logboat Brewing Co.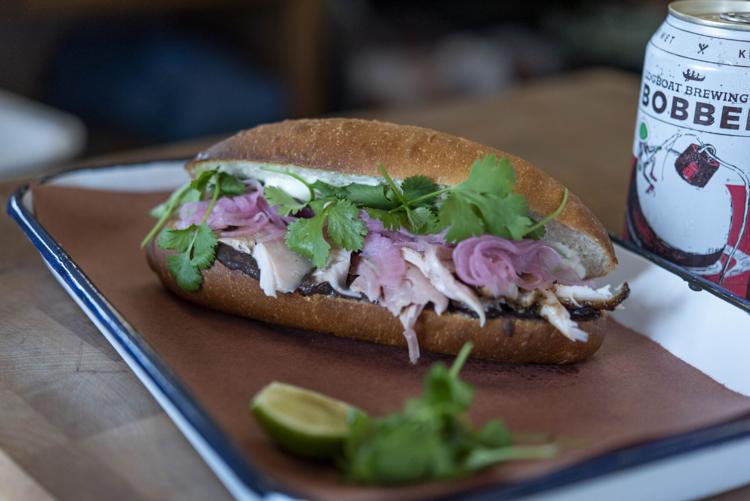 Co-owners Eisenhauer and Josh Smith have been working on this idea for three years. They were inspired to start experimenting with the concept of Mexican-style BBQ in the Barred Owl kitchen and with a grill out back.
Barbacoas del Norte's September 2019 debut included events such as whiskey tasting dinners and serving breakfast tacos at the Columbia Farmers Market. To give them a bit more freedom with the food they make, Eisenhauer and Smith rebranded Barbacoas del Norte to Irene's BBQ in April.
Testing out the waters
The new restaurant will combine the owners' love of wood-fired cooking with their fascination for international cuisines to expand the menu beyond their beloved Mexican-style BBQ. "We're just naturally curious and always wanted to try new things," Eisenhauer says.
Staff and customers are their main inspiration for these experiments in the kitchen. "We've had some people see us, try our food and then come ask to work with us," Eisenhauer says. "When Waves (Cider Co.) introduced the new pineapple cider, we did a Cuban pop-up there." The owners hope the restaurant can second as an event space. "We worked with several people from Central America, and we would like to give them the space to do their own pop-ups or their own nights and bring in flavors from their countries," Eisenhauer says.
Beet Box is a longtime collaborator with Irene's BBQ. Co-owner of Beet Box Ben Hamarah has only great things to say about the new restaurant. "We've been eating their food since the very first pop-up, and experiencing the evolution of their food has been incredible," Hamarah says. "Columbia isn't ready for how good their food is and how much depth goes into the inspiration behind it."
To celebrate being neighbors, Beet Box and Irene's BBQ threw a block party in June with live music and a delectable menu. Hamarah is excited to welcome Irene's to the Arcade District community as neighbors and friends.
A new location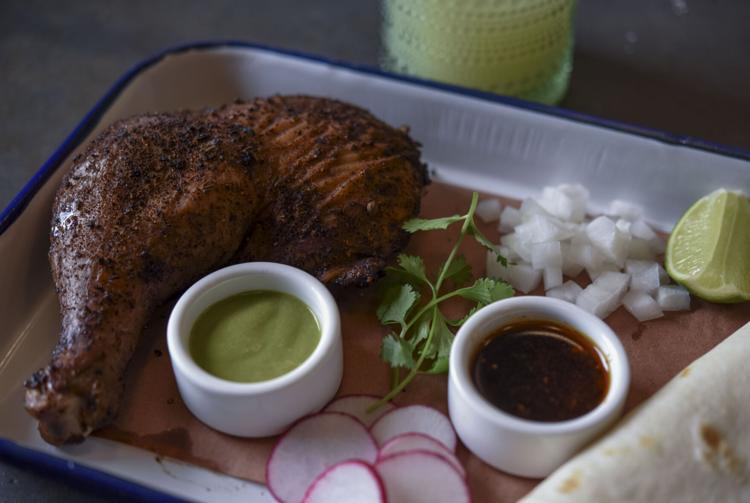 With a recent delay in construction, Eisenhauer estimates that Irene's BBQ will open in early 2023. Eisenhauer's vision for the restaurant is to have a bright and airy space with big windows and high ceilings.
Regulars of the pop-up can anticipate an extended menu with a new sandwich section to go with its usual tacos, tortas, different meats and desserts. Eisenhauer says the restaurant plans to use corn imported from Mexico to make homemade tortillas and other additions such as dumplings.
Once settled in the new restaurant, Eisenhauer is excited to continue hosting unique food events and working with the Columbia Farmers Market.
"Irene's is a chance to play and try something new," Eisenhauer says. "The same way that Barred Owl gave us the space to do that, we would like to continue that and offer other people the chance."
Related stories