There's no replacement for the food we grew up eating. No matter if the plate placed in front of us is prepared by a short-order cook or an award-winning restauranteur: If it tastes like home, something magical happens. Maybe that's because our childhood dishes remind us of our parents' traditions. Or perhaps the flavors are simply ingrained in our memories, as if our tongues can't erase the taste. Whatever the case, the dishes of our youth stick with us all. For chefs in particular, multigenerational recipes frequently influence their menus. To learn the stories behind these recipes in Columbia, Vox asked local restaurant owners and chefs about the foods they remember most fondly, and why they continue to make them today.
Sonny Singh — India's House
Dish: chicken tikka masala
Who made it first: his dad
Essential ingredients: tomatoes and onions
Age first tried: 11 or 12
Sonny Singh, manager and head chef of India's House, grew up eating chicken tikka masala. Today, he still eats the dish up to three times a week, depending on his mood.
He describes the flavor as rich and creamy. "It's tomato-y," Singh says. "It has a little bit of a tanginess to it but not too much." 
The actual recipe can vary from chef to chef, but at its core, Singh says, the process includes making an onion sauce and a tomato sauce and then combining the two. Chicken is cooked in a tandoor — an Indian grill — before all these ingredients are finally combined.
He says the cooking process is lengthy, and the dish can easily run afoul if care is not taken. "Not having the right amounts can totally screw up the whole thing," Singh says.
Singh had to work up the courage to make his own chicken tikka masala, instead spending years helping in the kitchen, where he favored less-technical foods. He didn't make the recipe until he'd reached his early 20s. Since then, he's mastered it, and he offers the dish proudly on the India's House menu.
Leigh Lockhart — Main Squeeze
Dish: lemon Bundt cake
Who made it first: her mom
Essential ingredients: lemon juice and powdered sugar
Age first tried: 6 or 7
Main Squeeze owner Leigh Lockhart says if she ever again tastes anything as good as her mother's lemon Bundt cake, she'll burst into tears.
Lockhart described her mother, who passed away in 2017 at 82 years old, as career-oriented and independent, so Lockhart admits it's possible that the cake was a box mix dessert her mother made on the fly. But that hardly matters to Lockhart.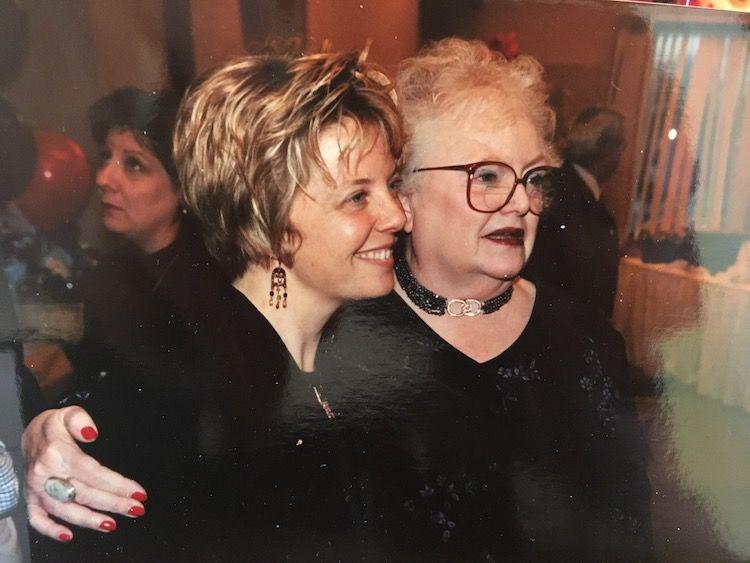 The key to the satisfying taste was her mother's method. She stuck dozens of holes in the cake with a bamboo skewer and then drenched it with a combination of melted butter and lemon juice so it'd saturate the entire dessert.
To top it off, she'd then take a sifter full of powdered sugar and coat the lemon-butter mix. Lemon has been one of Lockhart's favorite flavors since childhood.
"As a kid, I think for a long time I only knew about chocolate and vanilla and that sort of type of sweet," Lockhart says, "but then realizing that I could get citrus and sugar together — that was next level."
Rex Scott — Jamaican Jerk Hut 
Dish: curry chicken
Who made it first: his dad
Essential ingredients: scotch bonnet — also known as Caribbean red pepper — and pimento seeds
Age when first tried: 2 or 3
For Jamaican Jerk Hut owner Rex Scott, his dad's curry chicken will forever hold a special place in his memory. 
During his childhood in Jamaica, Scott's father was the primary cook in the house, and it later became Scott's responsibility as the oldest child in the family to take up the mantle.
"Every kid in Jamaica, one of the first dishes they learn to cook is curry chicken because it's relatively easy to cook," Scott says. 
The dish is common, Scott says, but the stand-out factor in his dad's version was the added scotch bonnet peppers and pimento seeds, which, when combined, create a sweet and spicy flavor.
"When I was coming up I didn't necessarily assign an emotion to it, but I can tell you right now living in the Midwest, when I eat curry chicken it's not necessarily just a meal," Scott says. 
Scott says the taste reminds him of times during his childhood when he and his friends would pool their resources to make curry chicken together for lunch.
"It's almost something that brings me back home," he says. "It gives that type of feeling as much as it can that you're back home even though you're in Columbia, Missouri, and it's 20 degrees."
Rex's curry chicken recipe
Ingredients 
1 pound boneless skinless chicken thighs
1 tablespoon curry powder
1 tablespoon allspice
1 medium onion
2 sprigs thyme
2 cloves crushed garlic
1 scotch bonnet pepper
1/2 teaspoon black pepper
1 teaspoons salt to taste
lemon or lime juice; or substitute vinegar
1 small diced potato
1/2 pound of carrots
1 cup water
Directions
Cut the chicken in small pieces, then wash with lime or lemon juice.
Drain, then season the chicken with curry, onion, thyme, garlic, allspice (pimento), black peppers and salt. Let it marinate for a while. Tip: Set aside onion, thyme, garlic and allspice for a second seasoning while cooking.
In a skillet, pour about 3 tablespoon of oil. Let the oil heat.
Add the chicken and seasoning.
Lightly brown the chicken and seasoning for 8 to 10 minutes.
Add water and the scotch bonnet pepper, diced potatoes and carrots. Let cook for 25 minutes or until done.