David Boatright has been following the news for weeks, letting the green pastures and interspersed woods that he farms provide refuge. "It's how it was and how it will be tomorrow," he says. "There's a kind of comfort in that." Despite the low number of cases in Pettis County, Boatright is starting to see how the pandemic might affect the Sedalia, Missouri, area where he lives. Things hit home for Boatright when his farm and food delivery business, Fed from the Farm, started receiving calls and emails from people spooked by empty grocery store shelves.
Meat sales have increased drastically, and Boatright is now shipping even more products to Columbia customers. He's not the only farmer to experience a surge in demand. According to Root Cellar's Facebook page, demand for home deliveries has increased by 400%. Boatright attributes the trend to a broken food system. He says that grocery stores often keep a limited amount of food at the store and depend on far-away providers to get more. "Their supply networks are so intricate and come from so many places," he says. "When all the pieces fall apart across the U.S., chaos erupts. Those three days of food go fast. That speaks to the resilience of a local food system."
His business has had no problem keeping up despite having three times more customers than usual. Boatright says he keeps six months of flash-frozen beef, lamb and pork from animals he raised. He's paying for his new customers in longer work hours and lost sleep.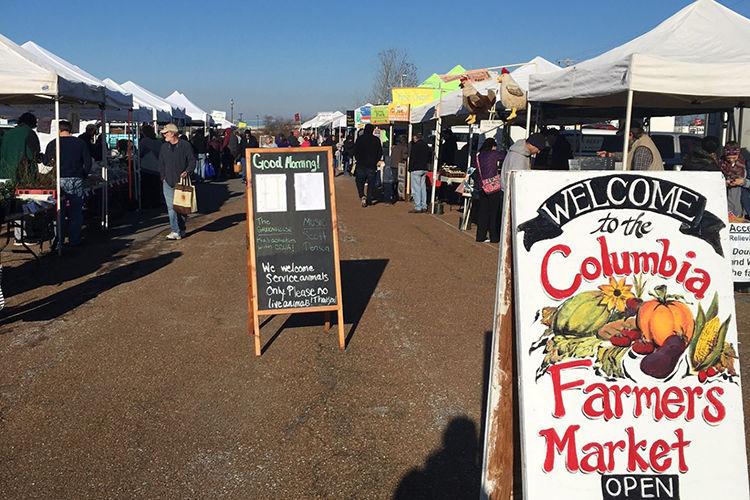 The transition has been harder for producers who depend on in-person business or sell fresh veggies. In Columbia, the farmers' market has expanded to offer curbside pickup, although booths are seeing less foot traffic. One of the vendors at the market is Happy Hollow Farm, which is located in Jamestown, Missouri, and owned by Liz Graznak. She produces fresh vegetables and invites customers to work on the farm through its Community Supported Agriculture program. Graznak says being able to do home deliveries and having a functional website has made a huge difference for her business. "Farmers market sales are not nearly what they'd normally be, but we are certainly selling a lot of produce," she says. "Possibly more than normal, I'm getting orders from names I don't recognize."
The process to get vegetables delivered from the farm to Columbia residents' doors is labor intensive. Graznak must estimate how many vegetables she will need in the summer and plant them months in advance. Once the vegetables are ready for harvest, employees must package, wash and ship large quantities each day with the goal to get it out the door by 5 p.m. It's why many food delivery subscription services have to cap the amount of customers — there's only so much they can sell when planting months in advance. 
Unfortunately, the long-term planning required for farming is difficult in a global pandemic. Graznak says she feels grateful to see an increase in business, but she's also worried that the economy will tank down the road. "I'm a very small business, but I have a lot of employees," she says. "I have a lot of people that depend on me for their income." According to the Missourian, local farms with an online presence like Graznak's will probably fare better, while more traditional sellers will suffer.  
Despite an uncertain future, Boatright says he feels confident that demand for local products will continue once the pandemic is over. He's working at a more breakneck pace than usual, moving electric fences for his cattle and contemplating buying more animals. The pandemic, he says, will permanently change the way people think about food. "It's got people's attention and has made them realize just how frail the conventional food system is," he says. 
Related stories