When handed a drink at Love Coffee, you can expect to receive a note of encouragement on the white paper cup. Instead of a typical printed coffee shop logo, the hand-written words are personal — you are beautiful, you are worthy, you are loved.
The message of love and affirmation is not only present on the cups, but also in the entire atmosphere and mission of Love Coffee. A nonprofit, the coffee shop employs people living with disabilities, giving them the skills and experience to be better equipped for the future.
A year supported by community
Love Coffee is hosting a ribbon cutting ceremony Wednesday to celebrate their one year anniversary since opening on Feb. 24, 2020. The festivities are well-deserved, as the shop has had to fight to survive since its beginning.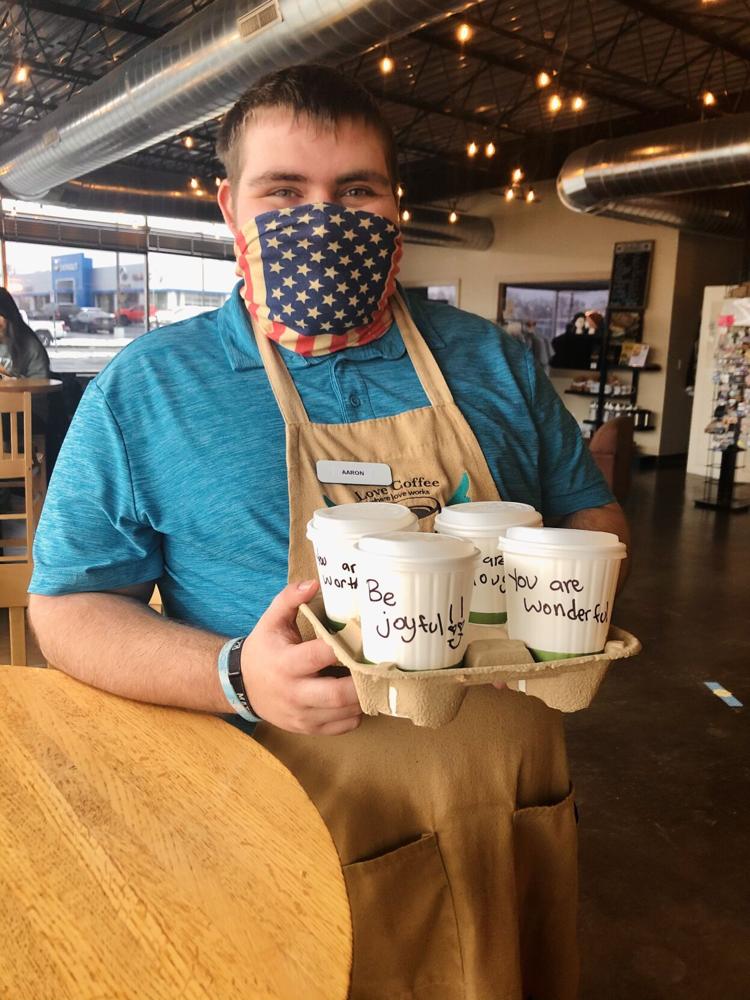 Love Coffee originated as an idea in 2017, presented by co-founder Chuck Crews. In his retirement as a businessman, he started volunteering with Special Olympics, where he discovered that many people with disabilities have difficulty finding and keeping jobs. Partnering with Jane Williams, co-founder of Love INC, Crews fundraised and planned to create a place where those with disabilities could be hired, equipped and empowered to enter the workforce.
Unfortunately, the shop's grand opening was forced to an abrupt halt. Like many local businesses, Love Coffee was hit hard by the pandemic, having to shut its doors for six weeks shortly after opening on Business Loop 70. "We had to think real quick when that happened because we still had rent and bills to pay," says Karen Morgan, cafe manager.
However, the shop was not alone. The Columbia community truly stepped up to support Love Coffee by giving donations during fundraisers, ordering pastries online and advocating for its mission. This network of relationships and partnerships is the reason that the nonprofit gets to celebrate after a hard year.
"It's building a bigger community that is more than just coffee at this point," says Rachel Foley, social media and marketing coordinator. "So it's been a pretty cool thing to see the community step up and help us with what we need."
A mission to empower
At Love Coffee, the intention is less about the drink and more about the person serving you. Many of the employees have disabilities, whether they are veterans with physical limitations or have special needs, and the coffee shop wants to provide a place where they can get job training in a loving atmosphere.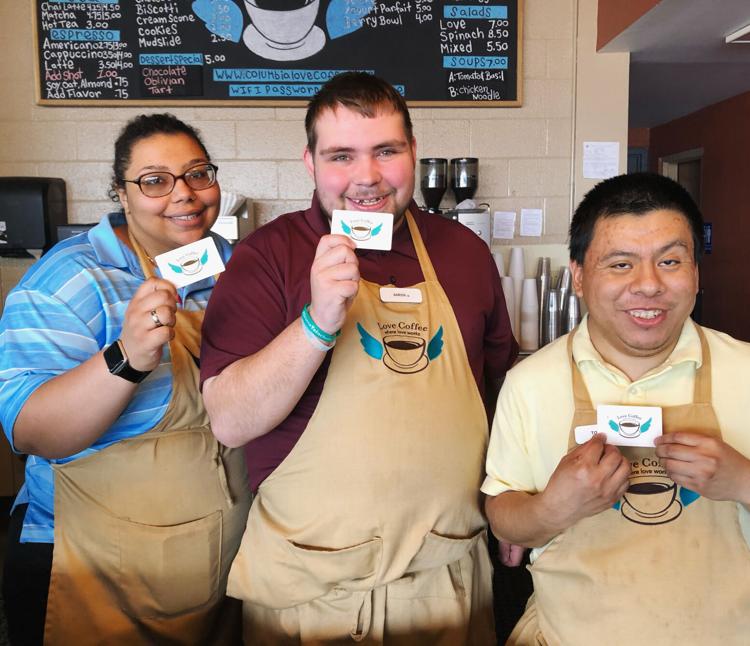 The employees get trained to work specific positions, being hired as baristas, cooks and cashiers. Although they are trained for their position, they are also taught to advocate for themselves, learn professionalism and work toward their future goals.
"Our goal is not only for them to learn skills, social skills, as well as the skills that it takes to work in a cafe coffee shop," Morgan says. "But for them to feel confident enough in themselves and their abilities to be able to apply somewhere else in the community and be more a part of the competitive work world."
Spreading love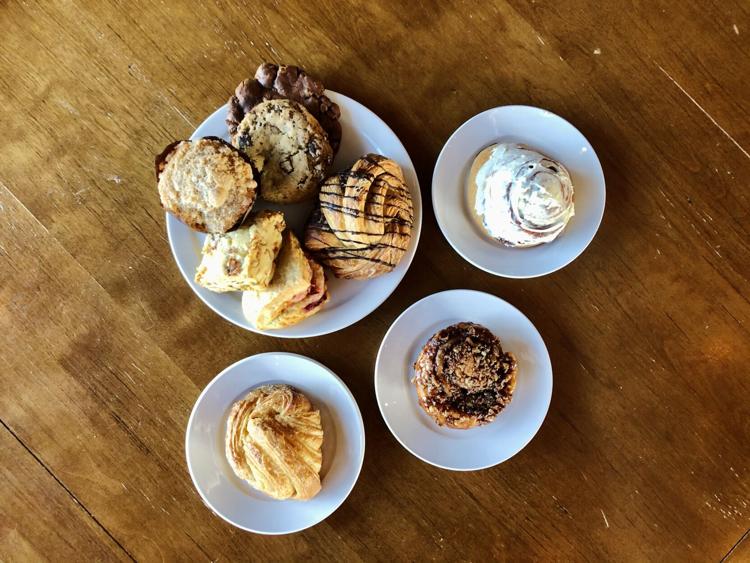 Whether brewing up a turtle mocha latte or baking mouth-watering cinnamon buns, working at Love Coffee is a great opportunity to grow and build relationships. Micah Baker, food service manager, runs Love Coffee's kitchen location at Missouri United Methodist Church and says that the co-workers in the kitchen are great friends, sometimes laughing so much they cry while working.
"It's a great opportunity to meet people with special needs who work here," says Aaron Hudlow, a barista who has worked at Love Coffee for a year.
The positive environment extends to the customers, and the employee-crafted notes on the coffee cups are only the beginning. Foley says that if you come in more than once, it is likely the employees will remember you.
"There's just something special about coming in and really believing that the person who's taking your order doesn't just care about that moment," she says. "They're going to see you and care about your entire day, and they care about your entire week, and they just genuinely care about you."
Related Stories