Last year when I first tried rice cakes, it was love at first bite. Crispy, crunchy, with a slightly ripe rice fragrance, these puffy round chunks gave me a mouthful of joy that was so satisfying, I ate 12 of them in one afternoon. Since then, rice cakes have been a regular in my kitchen.
Nowadays, rice cakes have only gained popularity. A variety of flavors have been developed, and food bloggers have started sharing all kinds of rice cake topping recipes online.
Rice cakes even have local significance here in Columbia, as there is a local Quaker Oats factory that manufactures them, giving local foodies even more reason to look toward rice cakes to fulfill their crunchy snack needs.
Rice cakes are easy to buy and reasonably priced. Usually gluten-free with a low allergy risk, these disk-shaped, crunchy snacks are also quite versatile and can be enjoyed with all kinds of toppings, whether they are sweet or savory. As a big fan of rice cakes myself, I've tried all the flavors available in local grocery stores and have rounded up four healthy topping ideas for you to try at home.
Yogurt and berries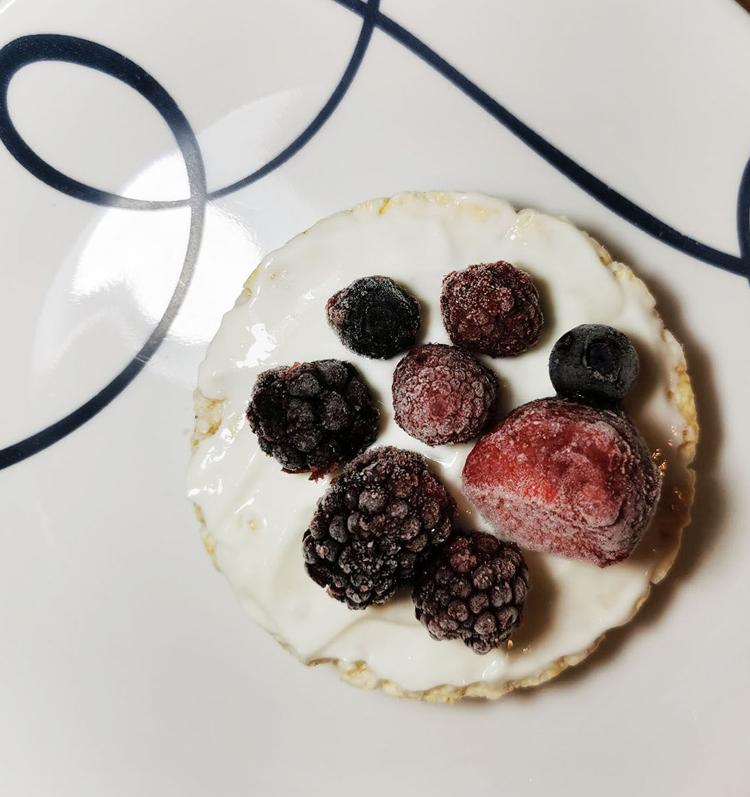 If you are craving something sweet, try this perfect parfait recipe. The combination of yogurt and fruit on a rice cake will boost your protein and fiber intake, and it's incredibly easy to make.
Ingredients:
Directions: Spread 2 teaspoons of yogurt on the rice cake and smash your preferred berries onto it. Boom—it's that easy.
Tips and Tricks: Fresh berries can be expensive, so buying them frozen is a budget-friendly alternative. Blueberries, strawberries and raspberries are all perfect toppings. For a version that's even healthier, consider using Greek yogurt with little to no added sugar. Sometimes I use chocolate flavor instead to satisfy my sweet tooth.
Nut butter and apple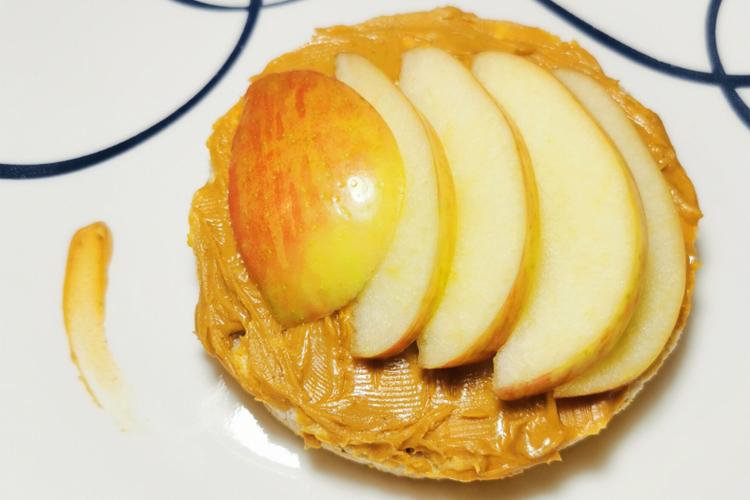 Nut butters are the perfect ingredient—they taste great with pretty much any food, and rice cakes are no exception. Paired with sliced apples, this is the perfect snack that will keep you satisfied for a long time.
Ingredients:
Any nut butter you like, Vox recommends peanut, almond or cashew butter
Apple slices
Rice cakes
Ground cinnamon (optional)
Directions: Spread 2 teaspoons of nut butter on the rice cake. Top it with sliced apple and sprinkles of cinnamon if desired. 
Tips and Tricks: The thinner the apple slices, the easier to eat! Feel free to swap it with a banana for another alternative. If I'm feeling fancy, I will sprinkle it with a pinch of ground cinnamon to add an extra layer of flavor.
Avocado and eggs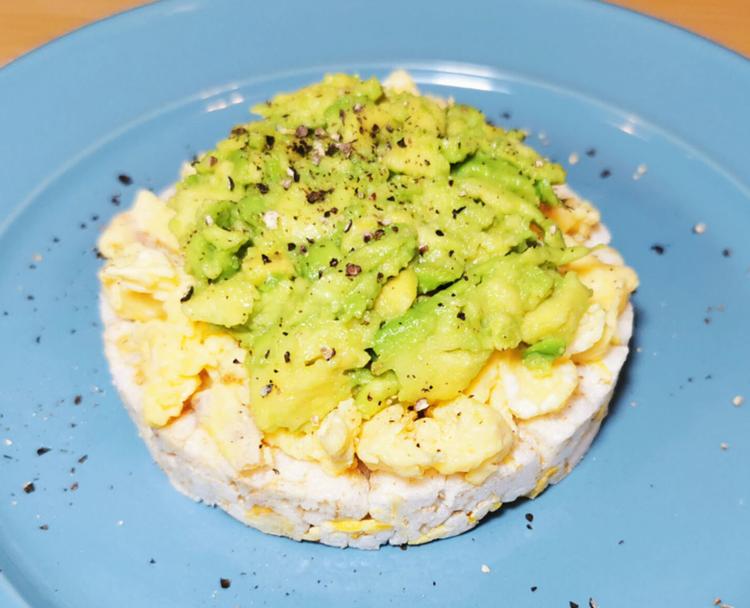 Consider this: avocado toast, except using a rice cake to make the creamiest, most delicious snack that will keep you full for hours. Avocado is packed with healthy fats and dietary fiber, which topped with scrambled eggs, makes an amazing meal.
Ingredients:
Avocado
Eggs
Rice cakes
Milk or water
Shredded cheese (optional)
Butter (optional)
Salt and pepper
Directions:
Recipe for scrambled eggs retrieved from Tori Avey:
Place your pan and set the heat somewhere between medium-low and medium heat.
Break one or two eggs into a bowl and add one teaspoon of water or milk and some salt and pepper. Whisk and mix the egg.
Then spray a layer of oil on your pan and pour the eggs in. If you want to add shredded cheese, sprinkle it now. Pull the cooked eggs toward the center and fold with a spatula repeatedly.
When the eggs are still slightly runny, they're finished and you can turn off the heat.
For assembly, layer the scrambled eggs on the rice cakes. Cut open the avocado, remove the pit and smash or slice. Top with the scrambled eggs, and season with some salt and pepper or any preferred seasonings.
Tips and Tricks: When I don't want to go through all the trouble to cook scrambled eggs, I'll use boiled eggs instead or just enjoy it with only avocado. I can assure you, it tastes amazing either way.
Rice cake sandwich
This recipe offers protein, fiber and a tasty, filling snack for when you're hungry.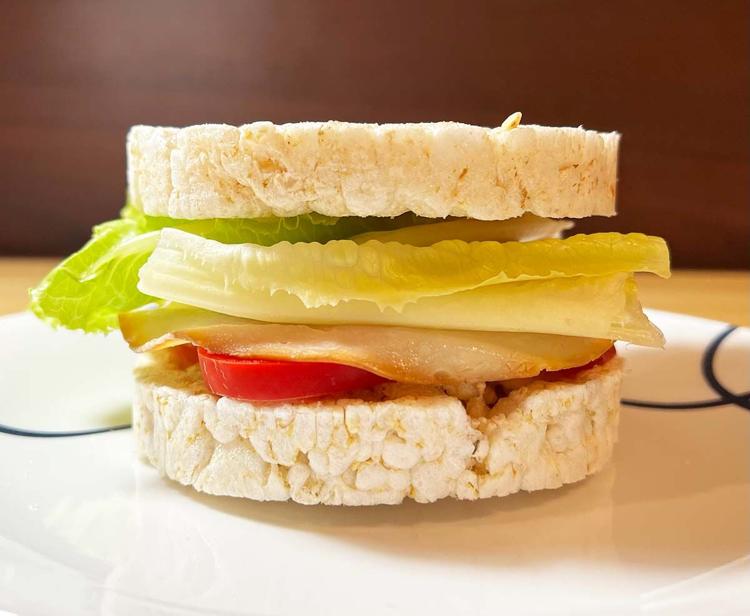 Ingredients:
Turkey slices
Tomato slices
Lettuce
Rice cakes
Cheese of your choice (optional)
Directions: Layer the ingredients just like a sandwich between two rice cakes; bam—you've got yourself a tasty and well-balanced meal.
Tips and Tricks: This is my to-go lunch. As someone who's trying to switch to a plant-based diet, I've been using stirred tofu instead of turkey slices, and it doesn't affect the taste one bit. How can you not love rice cakes?
Related Stories