It's time for a reality check. With the holidays behind us, it's important to get back on track with eating habits. Although some diets might work for one person, they might not work for another due to individual body chemistry, medical history or activity levels. Be patient, and find the diet that fits for you and only you.
Jennifer Bean, a registered and licensed dietitian, nutritionist and instructor at MU, recommends a plant-based diet. Macronutrients such as carbohydrates, protein and fat are important when creating a diet plan, but micronutrients such as vitamins, minerals, antioxidants and fiber are just as important. When looking for micronutrients, plant-based diets are a good fit. For those who prefer an omnivorous meal plan, fish, poultry or other non-red or processed meats are good sources of protein and are associated with a lower risk of developing certain cancers. For a plant-based diet, try chickpeas, beans and tofu.
The foods and drinks that Bean and other experts suggest will keep you happy, healthy and energetic throughout each day.
Jumpstart your day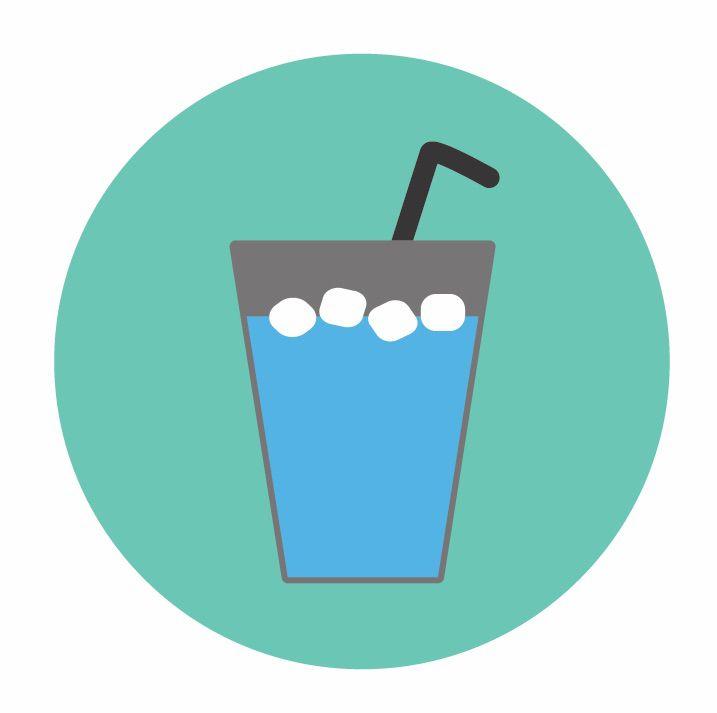 After your third alarm, it's time to get out of that burrito-like cocoon and head to the kitchen for breakfast. But instead of depending on coffee for a boost, give your body the real fuel it needs. Before you even think about what you are going to whip up to eat, drink some water. Registered dietitian Paula Vandelicht recommends eight ounces of water every morning. "That helps to rehydrate you from overnight," Vandelicht says. After properly hydrating, don't reach for Cocoa Puffs; try something green. "A lot of Americans leave vegetables out of breakfast," Bean says. She suggests spinach in a smoothie or a frittata with vegetables left over from last night's dinner. Greek yogurt is also a great option. Anything that has "a little bit of protein and some color from fruit and veg" is a great way to start your day, Bean says.
What to munch for lunch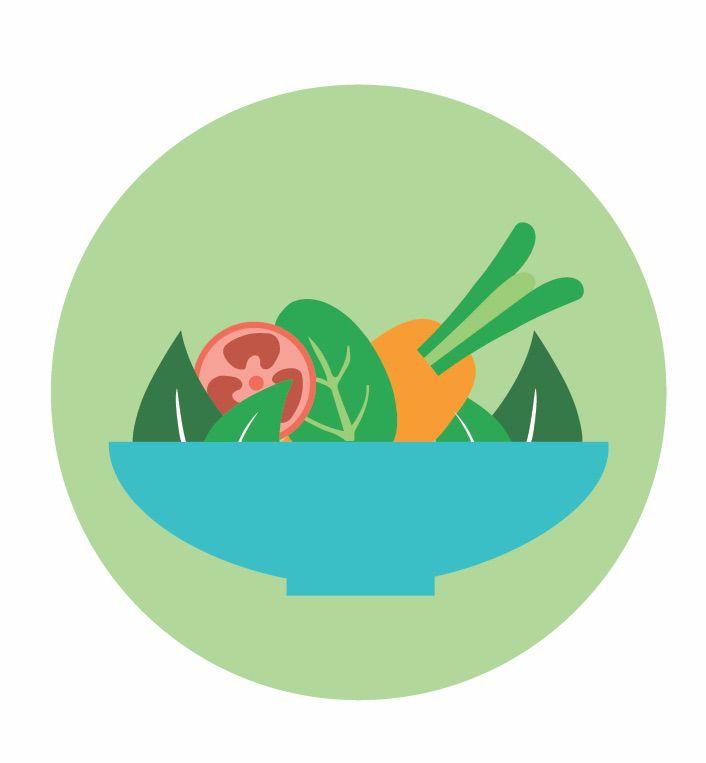 It's the middle of the day, and your stomach is rumbling. Vandelicht recommends half of your lunch plate be fruits and veggies but mostly veggies if possible. These can be paired with a carb and a protein, such as whole-wheat crackers or whole-grain bread with deli meat. Prepare meals at home, too. Aaron E. Carroll, a professor of pediatrics at Indiana University School of Medicine, writes in an Upshot article that home-cooked meals make you less likely to overeat.
Winning back your snacks
In between meals, you might get hungry, and if you're concerned about your weight, "You're going to want to maximize the fullness for the least amount of calories," Bean says. She recommends vegetables and a protein-packed dip. For her, hummus is a must, and she pairs it with sweet peppers and celery. If you are looking for a more substantial snack, try more calorie-dense foods, such as nuts or cheeses. "The right snack really depends on what you're after," Bean says. If you need caffeine during that mid-day crash, then dark chocolate or nuts could also help for what she calls "staying power."
How to beat craving treats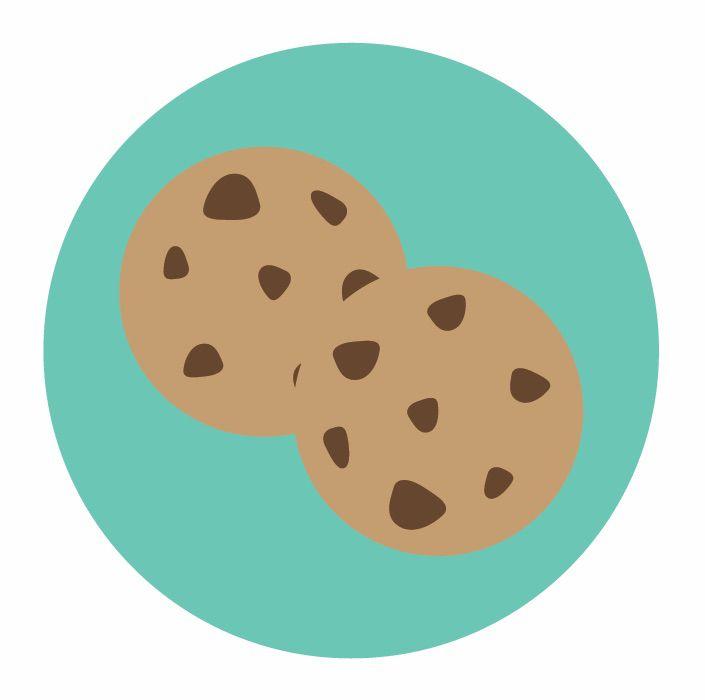 Don't feel guilty about wanting a tasty treat; they are allowed within a diet, but there are better ways to get your salty or sugary fix. "It's not a treat if it happens every day," Bean says. Vandelicht echoed this sentiment. "A cheat meal can really be anything, but make it just that," Vandelicht says. "It's just having a meal and then moving on." These calories can be spent on a glass of wine, some dark chocolate or even Skittles. Bean says it is better to satisfy your craving because if you don't, the temptation might become consuming. Just don't overdo it. Bean says you have about 100 calories a day for cravings.
Don't drink your calories
Although Bean says smoothies are a fine way to get nutrients, she cautions against drinking juices and sugary drinks, which are diet destroyers. According to Harvard's The Nutrition Source, 12 ounces of Minute Maid orange juice has 41 grams of sugar and 165 calories. Naked's Pomegranate Blueberry juice has 54 grams of sugar and 225 calories. Compare this to 12 ounces of Coca-Cola Classic, which has 41 grams of sugar and 146 calories. "It's just easy to overconsume without getting all the benefit of eating the food," Bean says. Vandelicht also cautions against juices. She says if you drink juice, drink 100-percent fruit juices, but all juices are high in calories and sugar.
The great carb debate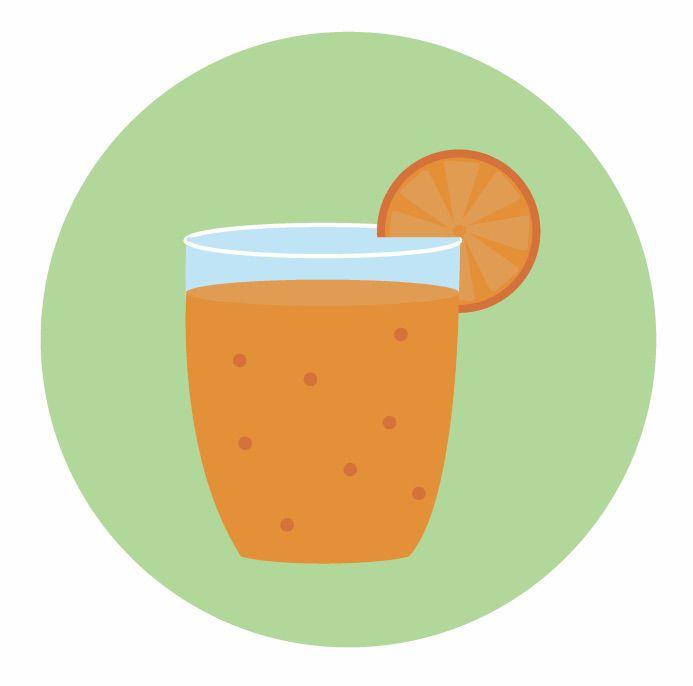 A common myth is that carbs are bad for you, but Bean says they are far from evil, and the brain actually runs on glucose. The recommended amount of carbohydrates is the minimum it takes to run a brain, and she says most Americans overconsume the wrong types. Carbs are not just in grain products but also fruits, vegetables and dairy. "My message ... is make sure that you're consuming whole grains and whole foods and less added sugars," Bean says.
Brain power
Mid-afternoon is often when your brain starts to slow a little, and your mind wanders. But don't fear. Choose foods with more fiber and protein to keep your stomach from grumbling, Bean says. She suggests vegetables and high-fiber protein sources such as beans. These foods will help you feel fuller longer. Vandelicht also recommends a balanced smoothie or a nutritional bar, such as a Kind or RX bar.
Dining smart
To eat fresh for dinner while being financially responsible, eat seasonally to get lower prices on fruits and vegetables. Berries and salad greens are prime in spring; in winter, citrus fruits, potatoes, carrots and beets are peaking. Stone fruits, such as peaches and cherries, are in season in summer, along with sweet corn and tomatoes. And fall is when pears and apples are fresh. You can also opt for frozen fruits and veggies. Bean says they are just as healthy because they're flash-frozen at the height of freshness and nutrition quality.
Related Articles: