In the narrow commercial kitchen of Cafe Berlin, Shelly La Fata grabs a fist-sized, Saran-wrapped dough ball. She rolls it out, then runs it through her new pasta machine. At the other end of the metal table, a tray of freshly stuffed toasted ravioli is waiting to be sold at her latest pop-up at Pizza Tree. La Fata runs Sidebar, which is a pop-up that sells Italian food around town a couple times a month.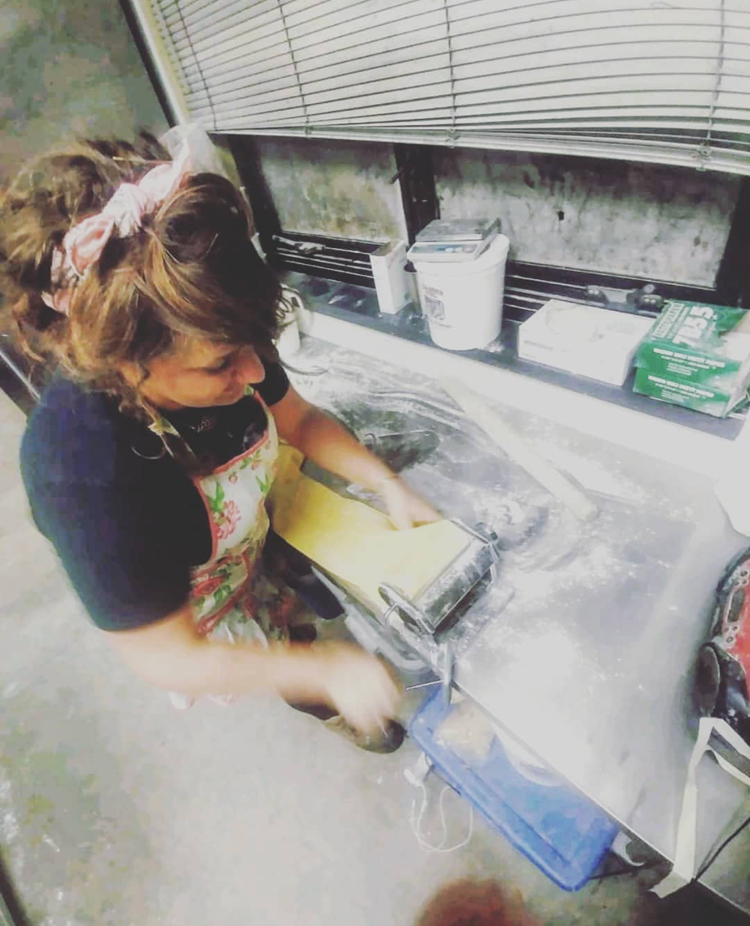 Pop-ups are temporary miniature restaurants that operate in other restaurants, bars and public locations, according to the National Restaurant Association. They're different from food trucks or carts because these restaurants are ephemeral. One moment they're there; the next they aren't. "It's literally like opening a restaurant for a day or half a day," says Benjamin Hamrah, who started a Middle Eastern cuisine pop-up called Beet Box in 2018.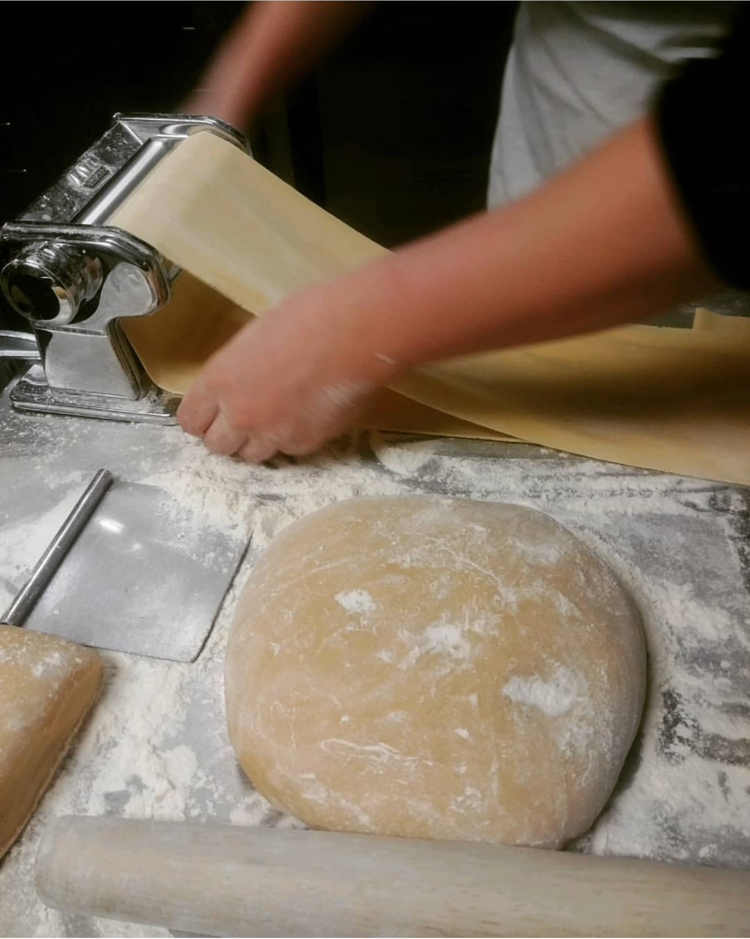 Pop-ups are a way for chefs to test the waters with their menus and figure out the logistics of running a food business. Chefs also like doing pop-ups because of their guest appeal, novelty and potential to expand into a larger business, according to a 2018 National Restaurant Association article.
Some pop-ups become actual restaurants, Hamrah says. He's in the process of turning Beet Box into a brick-and-mortar location.
Colin Enslin, executive chef of Coco's Taco, says pop-ups are a quick way to get feedback. "If you're putting a lot of money and time into building a food business, you need to know if people actually want it," Enslin says. They are also a good networking tool. Although catering brings in more money for Coco's Tacos, his pop-ups help him put a face to his business and build relationships with customers.
Establishing restaurants is notoriously expensive. The median start-up cost is around $375,500, according to Restaurantowner.com. Food trucks, too, are expensive. The actual truck can cost between $50,000 and $200,000, according to Forbes. But with pop-ups, chefs don't have to worry about those initial costs or the costs of actually maintaining a restaurant, says Frances Harvey, who runs the ramen-inspired Fujiko Izakaya.
Pop-ups were ranked the sixth-most popular restaurant concept trend in a 2018 National Restaurant Association survey of 700 American Culinary Federation members. Hamrah says he's noticed this trend and has seen more pop-ups in Columbia in the past six or seven years.
Some restaurants, such as Barred Owl and Cafe Berlin, host their employees' pop-ups. Harvey's pop-up has always been hosted at Barred Owl, where she's the lead bartender. Other food businesses hold their own events. Pizza Tree, for example, has a pop-up on Wednesdays at Logboat, owner John Gilbreth says.
Pop-ups are growing in popularity, but they can be challenging logistically. Finding a kitchen can be difficult; Enslin says he's had trouble searching for a space to prepare his food. The next challenge is staying organized, Hamrah says. Chefs have to plan their cooking schedule and how to transport all of their equipment to the location. La Fata says having and moving her mobile equipment is the most strenuous. She spends the whole day of her events lugging everything to the venue and then making sure things are in order.
Before her event at Pizza Tree, La Fata stuffs 2,000 toasted ravioli at Cafe Berlin. She had her first Sidebar pop-up there in October 2016. She made toasted ravioli filled with roasted eggplant, sweet peppers and a hybrid of mustard greens and spinach with roasted garlic and homemade goat cheese ricotta. After that night, she changed the menu for different pop-ups. She now incorporates lasagna, cannelloni, focaccia, her grandmother's cookies and seasonal salads. But locals line up at the door for a taste of her toasted ravioli, which she will continue to make in her upcoming pop-ups.
Related