In 1998, John Crum opened McNally's Irish Pub on Sixth Street near Broadway. In June of this year, after two decades, he sold the bar to two former employees, Cameron and Megan Orscheln. "It was time to sell," Crum says. "I feel confident in (Megan and Cameron). They're doing great." The Orschelns began working at the pub in 2010, Cameron as a delivery driver and Megan as a server. After meeting at McNally's and forming a friendship-turned-relationship, the couple was married in 2018.
The bar and restaurant, which is described on its Facebook page as  "a friendly neighborhood Irish Pub that doesn't take itself too seriously," means a lot to these new owners. Vox talked with Cameron and Megan about business, romance and the importance of keeping downtown staples alive.
Why did you buy McNally's?
Megan: We had both worked here for over a decade, and we had always joked around with the previous owner, like, "When you're ready to sell, we'll buy it." And one day, his kid graduated high school and he was ready to sell the bar. He asked if we were seriously interested, and we told him we were. We love this place. We met here, we got married and we had our wedding photos taken here. We didn't want someone who wasn't familiar with McNally's, our regulars and what McNally's means to people to buy it and change it.
What has been the biggest challenge since you've taken over?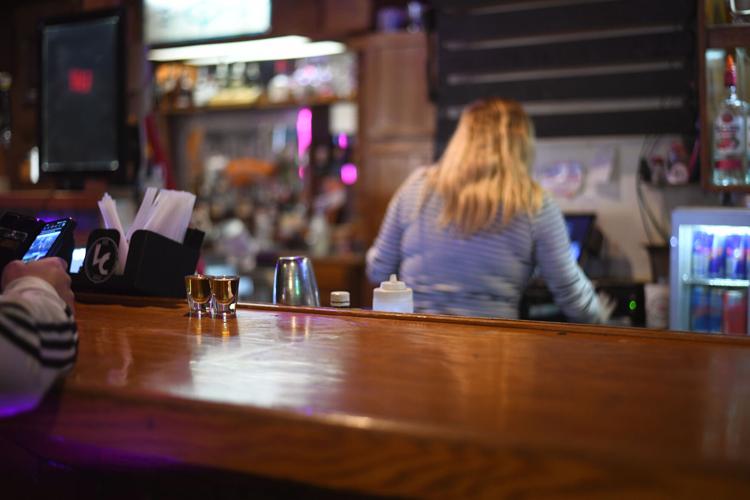 Megan: Finding staff has been a huge issue, but that's everywhere. That's one of the big things.
Cameron: Normal maintenance stuff that we didn't quite know about when we took over. Some unexpected equipment costs, things like that, which are just new business owner hurdles.
What is your favorite thing about McNally's?
Megan: Definitely our regulars. It's like a big family. It's really the people that make McNally's, "McNally's."
Cameron: It's a melting pot. We have teachers who hang out, city workers, public defenders, grad students, just a mix of people. You're sitting there, having a conversation with four people and none of them are remotely the same.
Megan: We get different age groups, income brackets and nationalities. It's a melting pot of downtown Columbia.
How has the pub changed since you started working there in 2010?
Megan: As far as the bar, we have some new people who hang out too, but it's some of the same people who have been here. COVID kind of changed things, so we're less busy in general, but our deliveries have been doing a lot better since then. Unintended consequence of COVID, I guess.
Do you remember the first time you met?
Cameron: I remember one of the first times I met Megan she came into the kitchen and asked me to make her a sandwich, so I told her where the stuff was and told her, "Make it yourself." I was just a delivery driver, and she was just a server back then. I was giving her a hard time because I was a kitchen worker and she worked in front of house, so everyone kind of messed with each other a little bit that way.
Megan: We hung out with all the same people, a lot of the bar regulars. After the bar would close, we would all hang out, probably at Cameron's house back then.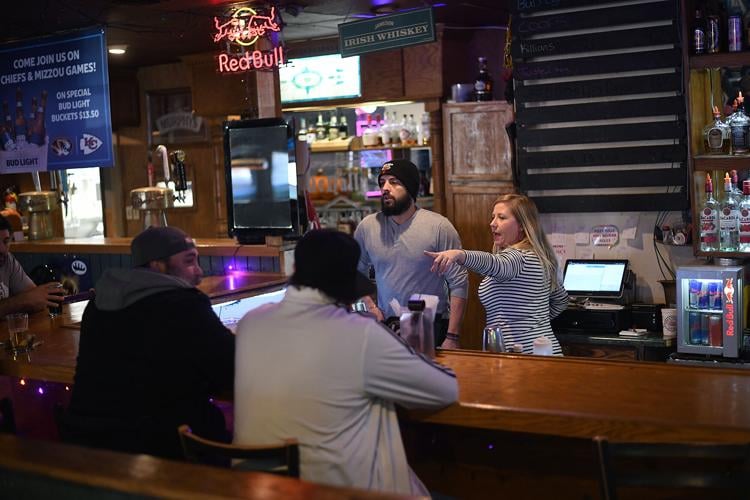 What is it like running a business with your partner?
Megan: We're mostly on the same page. Obviously, we'll have disagreements. Since we've both been here so long, we're really passionate about our ideas, so that can be difficult but we do have the same vision in mind. It's great being able to work with your partner to make that vision a reality.
What is the vision for McNally's?
Megan: Just keeping a small, downtown business alive. Keeping it relevant and making it fun for people, and making it a place people want to come to.
Related stories