For Adam Wells-Morgan, executive chef and co-owner of Flyover, the coronavirus pandemic and the resulting shutdowns presented a daunting challenge. But he and the Flyover team proved they were up for the challenge, he says. "We're adapting to the situation, but I still get to do what I love, and I'm grateful for that," he says.
Wells-Morgan, a Columbia native, helped open Flyover in 2016. He started his culinary career at age 10 by cooking in his grandmother's kitchen. He has been working as a chef since 2001 and finally achieved his dream of opening a restaurant with Flyover in 2016.
Pre-pandemic, the restaurant was usually busy with a relaxed, social atmosphere, Wells-Morgan says. But after stay-at-home orders went into effect, that experience changed. Now, Wells-Morgan, who frequently works by the wood-burning oven, cooks for a vacant restaurant. His meals, once served to eager faces around tables, are served to an empty bar, which has been converted into a takeout assembly line. The staff uses the restaurant's Facebook and Instagram accounts to let customers know they're open and operating — albeit under different conditions.
Wells-Morgan is adjusting and finding a new normal. Here's what a typical day looks like for him at the height of the stay-at-home orders in April.
Noon: Wells-Morgan shows up for work a few hours before Flyover opens. He sanitizes everything — doorknobs, tables, the bathroom — before firing up the oven. His staff arrives around 1 p.m. to prepare the kitchen and handle carryout orders, which weren't part of Flyover's regular business before. Wells-Morgan sanitizes everything again before opening.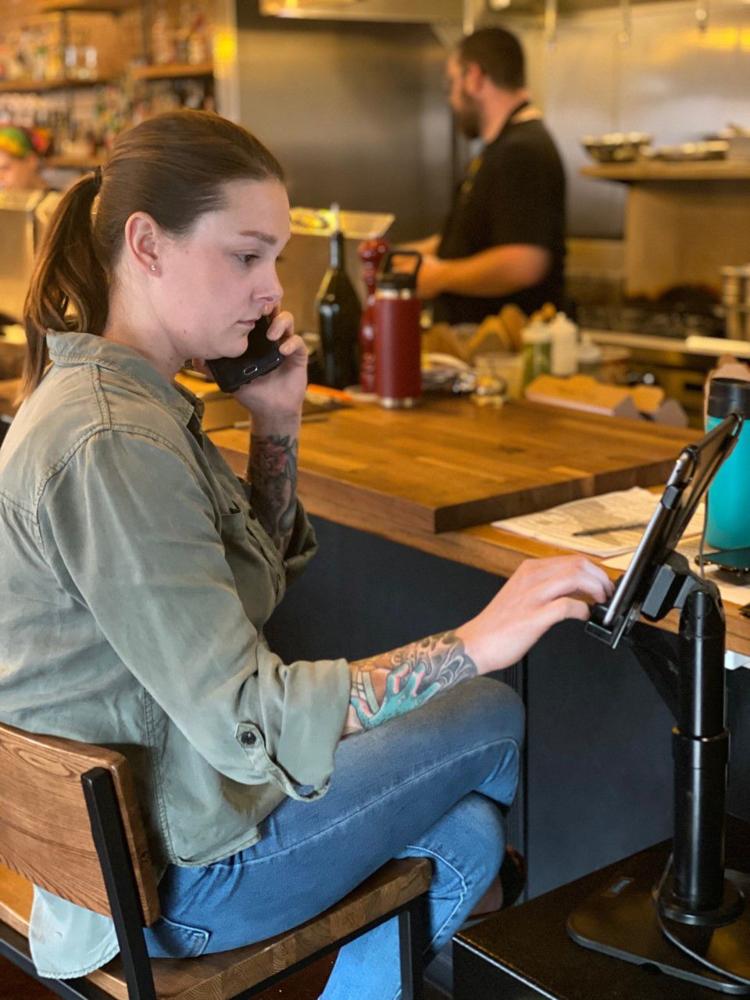 3–4 p.m.: Flyover opens at 3:30 p.m., and Wells-Morgan and the staff immediately start fielding takeout orders. Online orders are constantly on the ticket line, which keeps Wells-Morgan busy cooking. He ensures the food is up to standard and the oven is sanitized. At his busiest, Wells-Morgan had 28 orders at once.
Flyover still sees a lot of business. Staff members work the same hours they normally would have as constant carry-out orders keep them busy.
Wells-Morgan says he's thankful for the work and grateful for his staff. "I have a very competent crew," he says. His team keeps up with the accelerated pace and continues to keep Flyover running smoothly. "I am glad to constantly provide customers with good food," Wells-Morgan says.
5–7 p.m.: Flyover is at its busiest during the dinnertime rush. The bar is perpetually at capacity with carryout orders, and the staff diligently works to get them to customers. Wells-Morgan is exhausted by this time, but he says he's committed to providing his customers with quality food and service. "I appreciate every order we get," he says.
While Flyover still serves plenty of customers, Wells-Morgan says the restaurant industry sees the smallest profit margins of any type of business. "Everyone needs help," he says. "We're just not accustomed to being closed." Gratuities make a difference, he says, and the money goes to the staff working that day.
8:30–10 p.m.: Wells-Morgan is preparing to close, and he and his staff get to rest after a harrowing day. "These are good decompression hours," he says. Wells-Morgan has a keg of Stag, his crew's favorite beer, on standby. "It's just a time to chill out and talk about the day, ask each other how we can improve," he says. "They're like my second family, after all."
Wells-Morgan says people should feel safe eating takeout from restaurants to help keep them afloat. As stay-at-home guidelines shift, he will decide how to move forward. One change: In response to the success, Flyover has had with carryout orders, Wells-Morgan says the restaurant will continue to offer it once the dining room reopens.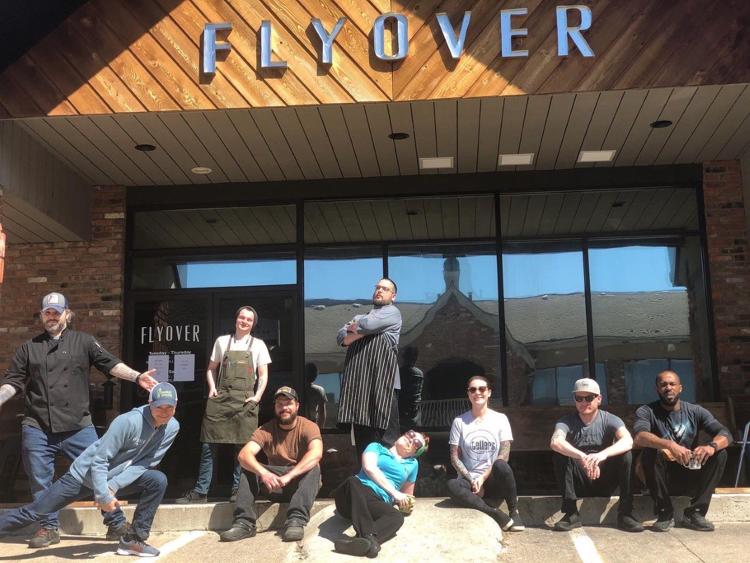 Related Articles:
In these unprecedented times, Columbia residents are coming together to address COVID-19. Read Vox Magazine's coverage here, and for up-to-dat…