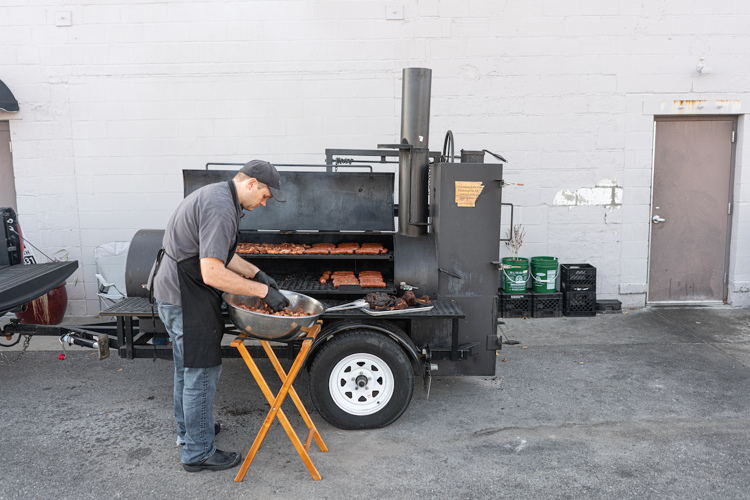 Barred Owl Butcher & Table is a favorite among Columbia foodies, but even the most in-the-know locals might be unaware of what happens when the dining room shuts down. Barbacoas del Norte, a pop-up restaurant serving Mexican barbecue, cooks up inventive dishes in the Barred Owl kitchen and in a smoker out back. The pop-up prides itself on offering Mexican fare unlike anything else in Columbia. The brains behind the operation, Barred Owl baker Tim Eisenhauer and co-owner Josh Smith, work together to dream up new menu items for each iteration of the pop-up.
Smoky inspiration
Eisenhauer first had the idea for a pop-up restaurant when he noticed a lack of innovative Mexican cuisine in town. "If you want something done, you have to do it yourself," he says. Barbacoas del Norte was nothing more than an idea shared by Eisenhauer and Smith for quite some time. In the summer of 2019, the two took a road trip to a Texas food festival where they found inspiration. By September 2020, Barbacoas del Norte was officially an offshoot of Barred Owl.
What's cookin'?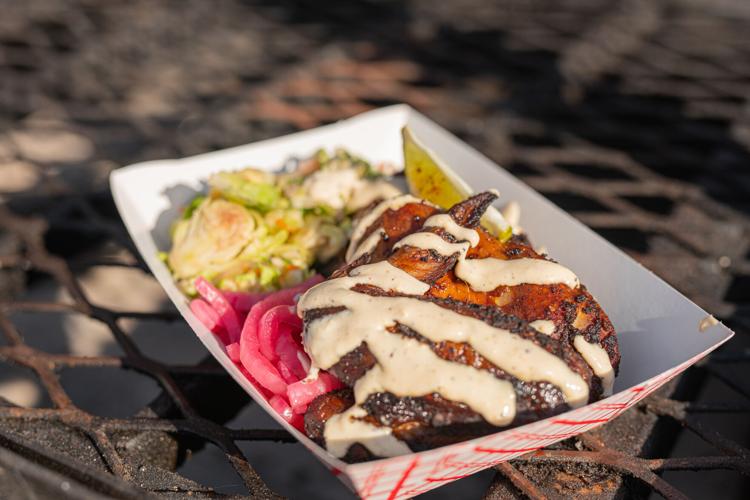 Barbacoas del Norte exclusively offers a set menu predetermined by Eisenhauer and Smith. Everything is made in-house — from the smoked meats to the tortillas to the salsas. The idea behind Mexican barbecue is that everything can go on a taco, which is why the menus often center around brisket, pulled pork and sausage. The flavors showcase traditional Mexican influences with a twist: think Wagyu barbacoa, chorizo-spiced chicken wings served with Alabama white sauce and sweet and smoky Spoonbread made with corn and poblano peppers. April's menu traveled farther north and featured pulled pork with green chile mustard barbecue sauce, corn casserole with poblano chiles, and Texas hot links.
Each menu also features a signature drink made by Frances Harvey, one of the bartenders at Barred Owl. Harvey whips up cocktails that match the rugged yet refined menus dreamed up by Eisenhauer and Smith, like Seville orange bourbon sours with scorched cinnamon.
Another pop-up on the block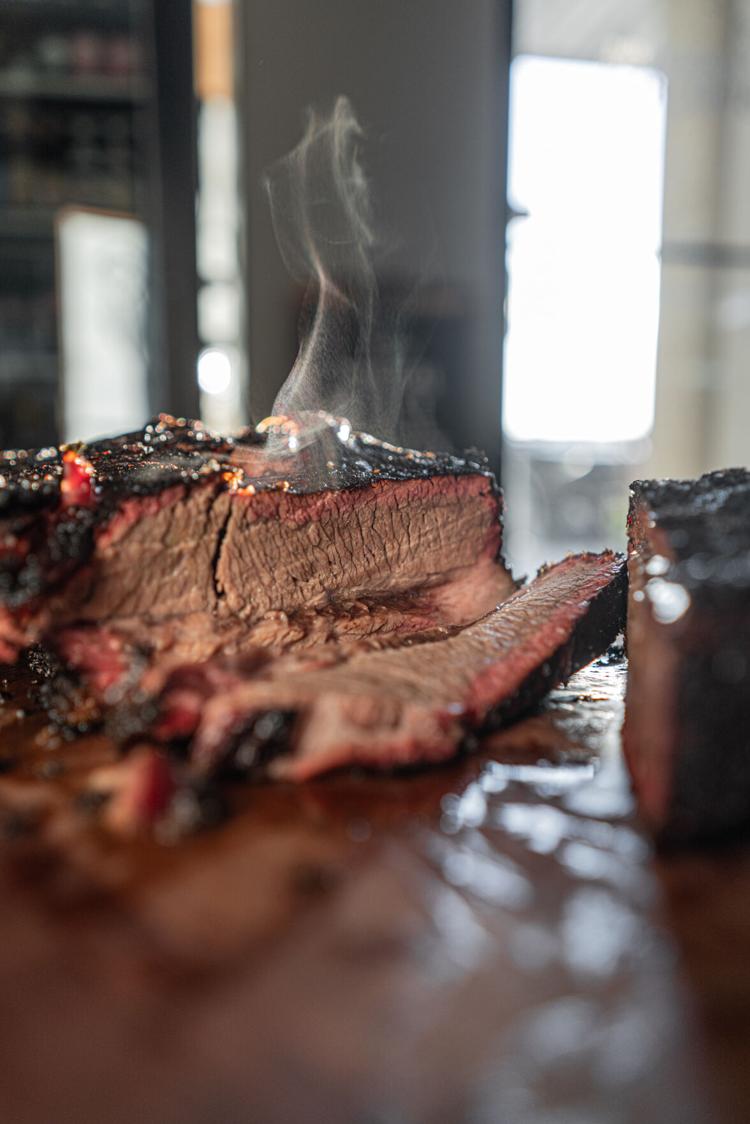 Harvey is more than just another member of the Barbacoas team — she's the driving force behind the other Barred Owl pop-up, Fujiko Izakaya. Fujiko Izakaya brings traditional Japanese fare to CoMo with dishes inspired by Harvey's Japanese family and the time she spent growing up in Japan. Just as Barbacoas del Norte challenges common conceptions about Mexican food, Fujiko Izakaya rejects the idea that all Japanese food is sushi. Instead, Harvey offers set menus in the izakaya style, full of seasonal and informal Japanese dishes and cocktails.
Harvey's recent pop-ups sold out quickly thanks to her loyal social media followers. She, like Eisenhauer and Smith, operates primarily through Instagram, where guests can watch for menu drops and send direct messages to reserve spots. For each Barbacoas pop-up, Eisenhauer and Smith only make enough for about 75 to 80 two-person platters, which tend to sell out with preorders in mere days.
You're probably wondering by now why you haven't heard of these pop-ups sooner. Eisenhauer says the exclusive, underground feel of pop-ups is what makes them so compelling. "You just have to know somebody and be able to get in," he says. Like Fujiko Izakaya, Barbacoas del Norte tends to rely on word-of-mouth buzz and social media. Eisenhauer asks customers to post pictures of their meals and tag the pop-up. This, he says, is also part of the charm. After a pop-up, he lives the night again, watching photos and stories from happy customers appear on his Instagram feed. 
Related Stories