Pumpkin spice ⁠— you either love it or hate it. It's a phenomena that comes around once a year and is almost guaranteed to make its way on the menu of your favorite coffee shop, brewery or restaurant. If you're not a fan of pumpkin flavoring, or are just feeling burnt out on the trend altogether, this fall drink round-up will help you find your perfect alternative.
Lakota Coffee Company: Peppermint and Honey Latte with Oat Milk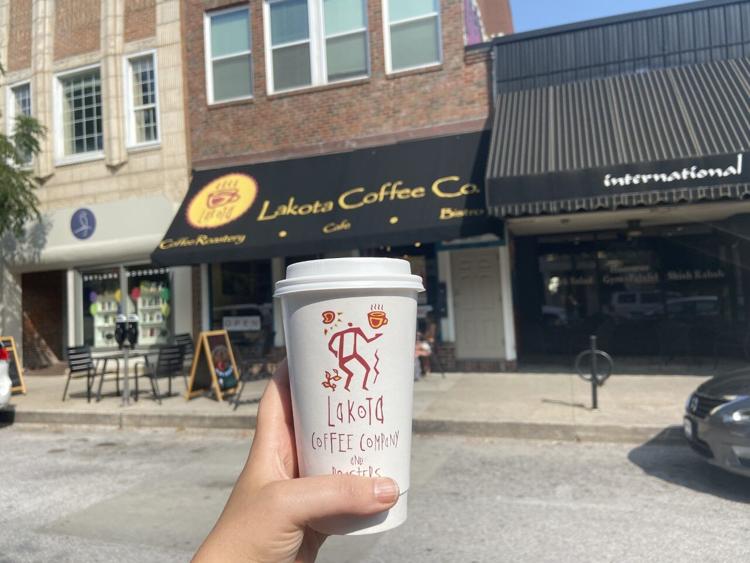 This beverage is one of the many seasonal drinks that Lakota offers in the fall, but its novelty is what truly makes it special. The combination of sharp mint and smooth honey is one you won't find anywhere else. Angela Bondoni, the assistant manager at Lakota, suggests asking your barista to have it steamed at 120 degrees.
Bondoni says that, because Lakota offers pumpkin spice year-round, customers tend to gravitate towards the coffee shop's other fall-inspired drinks. She says each year, baristas will choose their favorite drinks to promote while also messing around with their favorite flavors to create new ones — which is how the peppermint and honey latte came about.
Price for a medium: $5.10
The Grind: Salted Caramel Latte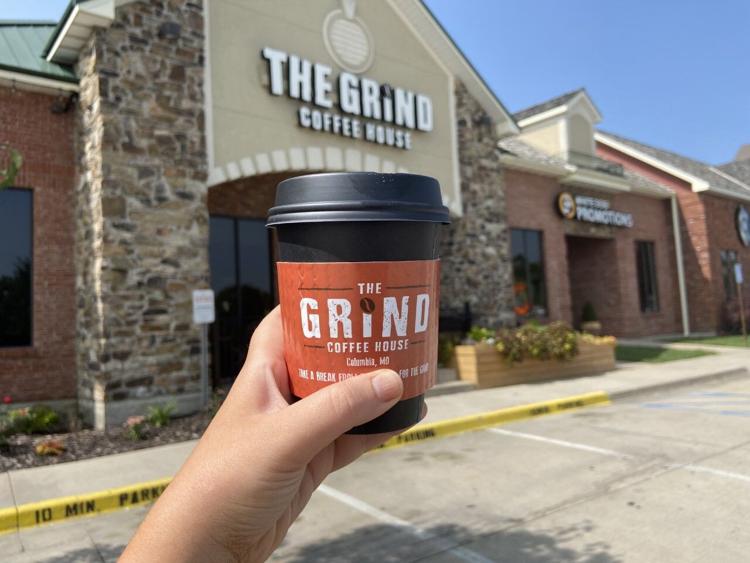 Can't decide between salty or sweet? Try this drink at The Grind to get the best of both worlds. The salty flavor accentuates the richness of the caramel, creating a drink that's so addictive you won't want to stop sipping. Though it's offered all year, a salted caramel latte is great for those days when you need a little extra comfort from the autumn chill.
Price for a medium: $4.45
Shortwave Coffee: London Fog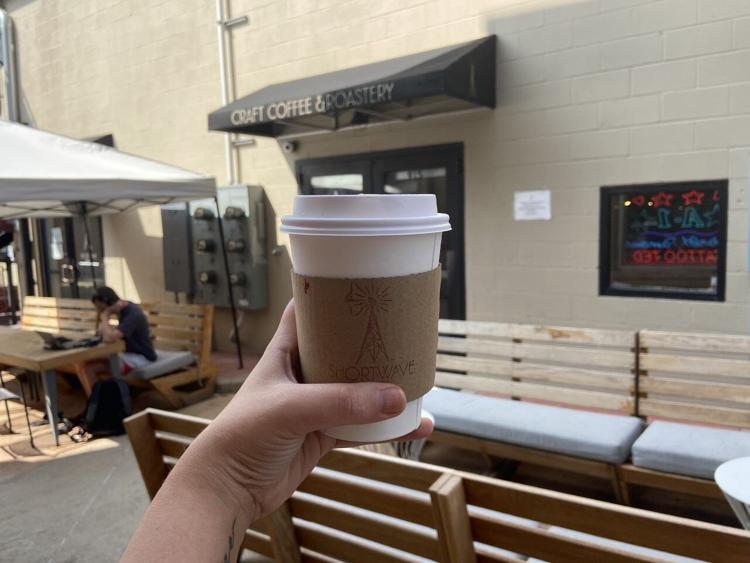 If you're looking for everything a warm latte has to offer but aren't a fan of coffee, look no further than Shortwave's London fog. This smooth, frothy drink is a combination of earl grey tea, steamed milk and vanilla syrup. The slightly bitter and earthy tones from the earl grey is perfectly balanced out by the sweet vanilla, creating a drink that's bound to get you in the fall mindset.
Price for a medium: $5.15
Fretboard Coffee: Rosemary Brown Sugar Latte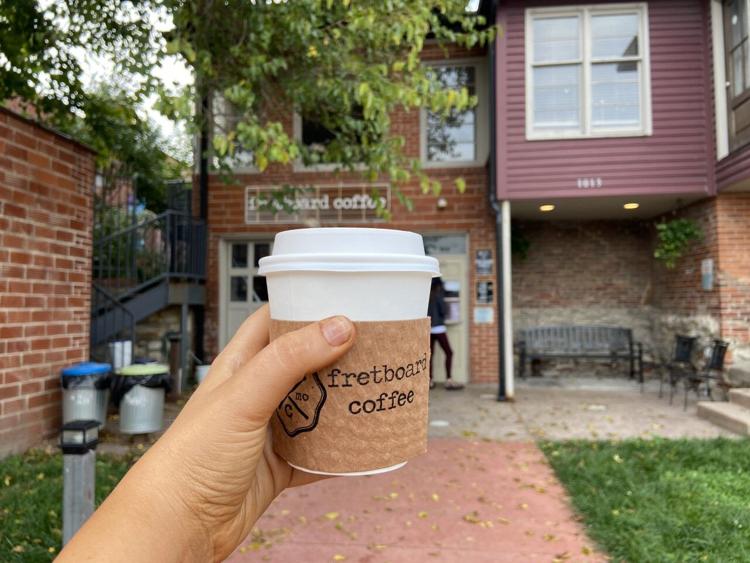 Another limited drink that's coming to Fretboard in the next few weeks is the rosemary brown sugar latte. Fretboard owner David Elman said this latte's sweetness is mellowed out by the woodsy spice of fresh rosemary. The flavoring is made in-house with fresh ingredients sourced locally from Columbia farmers.
Fretboard tried to make their own pumpkin spice flavor a few years ago, but Elman said the homemade mixture was thick and difficult for baristas to work with. Still, he said that whenever the coffee shop has a new drink, the enthusiasm from customers is infectious and a ton of people will want to try it. For him, the most important aspect is the freshness of the ingredients.
Because the rosemary brown sugar latte isn't available quite yet, we recommend the dirty chai latte to hold you over.
Price for a small: $4.00
Günter Hans: Irish Cider 
Nobody said that fall drinks had to be from a coffee shop, and what's more autumnal than apple cider? This adult version from Günter Hans is made with 17 different kinds of apples, pressed and then stored to mature for a few years. The result is a cider that's both refreshingly crisp and just the tiniest bit sweet.
Price for a pint: $7.25
Broadway Brewery: 11 Point IPA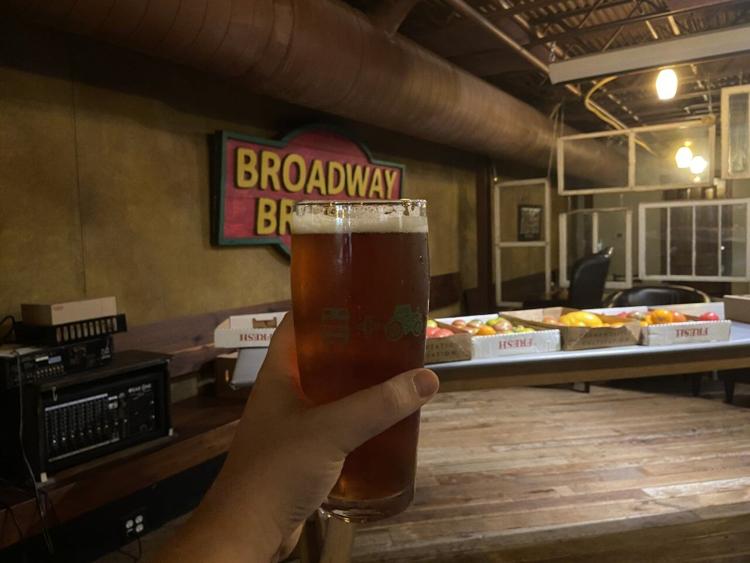 Just like the river in southeast Missouri it's named after, the notes in this amber ale from Broadway Brewery are vibrant and earthy. Pine and floral hints are combined with toasty caramel, creating a uniquely smooth brew that's sure to make you feel like you're sitting along the river and watching the leaves fall. The hop in the 11 Point is moderate, making the bitterness is just right.
Price for a pint: $5.00
Related Stories