Rebecca Miller and her mother Jeanne Plumley, owners of Peggy Jean's Pies in Columbia, were approached in the middle of the pandemic by a casting agency. After several virtual calls, psychological testing and a baking quiz, they were formally asked to join a new Fox baking competition called Crime Scene Kitchen.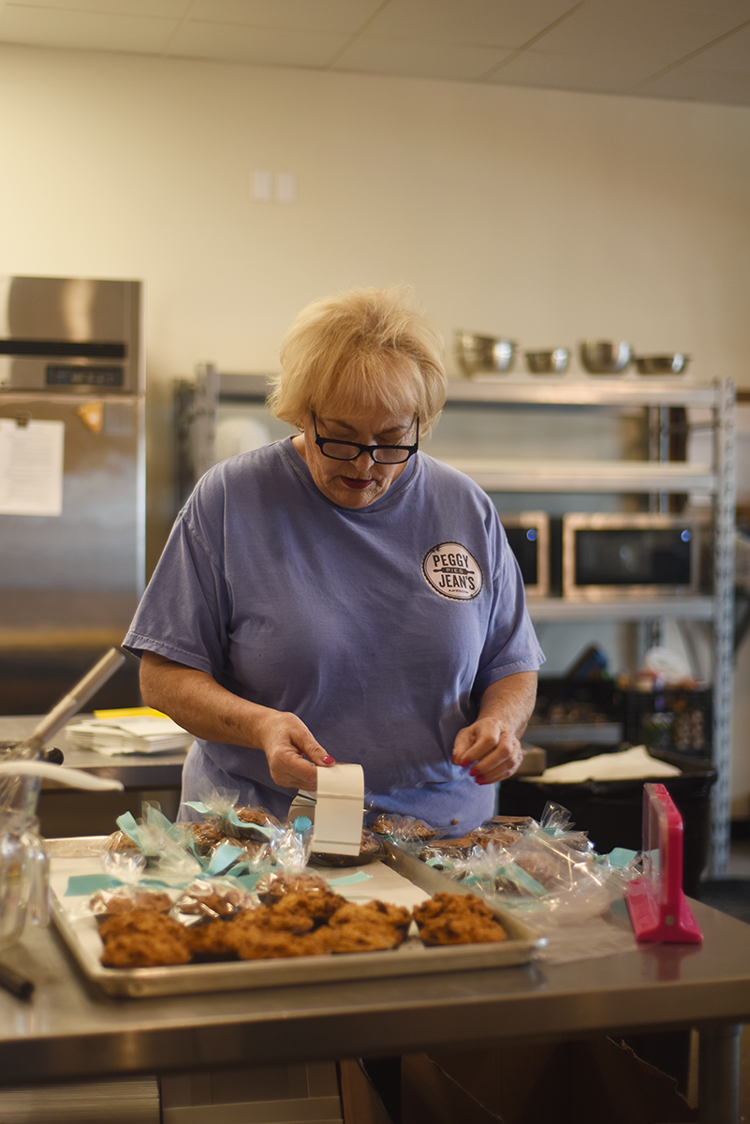 "It was a challenge," says Plumley. "If you dare us, we're going to do it and give it our best shot."
The self-taught mother-daughter duo faced off against professional pastry chefs as they attempted to recreate desserts from clues left in the kitchen. Whether it was tasting mysterious creams, determining what cutouts were used for cake designs or looking through the trash for empty containers, the teams had to carefully decipher clues to make culinary masterpieces.
Although the pandemic has wreaked havoc on the local food scene, Miller says their business has stayed busy during the pandemic. They were apprehensive about leaving their business for an unspecified number of weeks, but Miller says it was a once-in-a-lifetime opportunity that they couldn't pass up.
To see how life has changed for the bakers since the episodes aired, Vox spoke with Miller about the impact of taking their brand to national television.
What was the experience like doing the show with your mom?
It was so fun. We had not spent that much time alone together since probably before I got married and still lived at home. I could care less about the TV part or the money part. Having that time with her was the best.
What has business been like since the episodes aired?
I cannot believe how many people have come in here just to see us because they watched the show. People have been routing their summer vacation travel plans to come through Columbia to see us. Sometimes, they'll come in. One day, I was all sweaty in a ponytail folding aprons, and someone was like, "She's actually here." I was also recognized at the airport.
It's funny because you don't think about how many people watch that kind of stuff, and now with the internet, it's everywhere. When they were promoting the show, my son called me and was like, "You were on an ad on YouTube," — like, not even an ad you could skip, apparently.
Did you all try to make any of the dishes you made on the show?
We made cannoli. I've never made that before, which is ironic because it is my son's favorite dessert. So when I called home and told him the mystery dessert was cannoli, he immediately logs online to buy a cannoli kit from Amazon. He had it waiting at home. We also learned to make a dacquoise. I had no clue what it was before I left here. We learned a lot of things. We're just untrained scratch bakers, and some of these people were hardcore pastry-trained. We were like Tweedledee and Tweedledum bringing up the rear, but we had a good time together.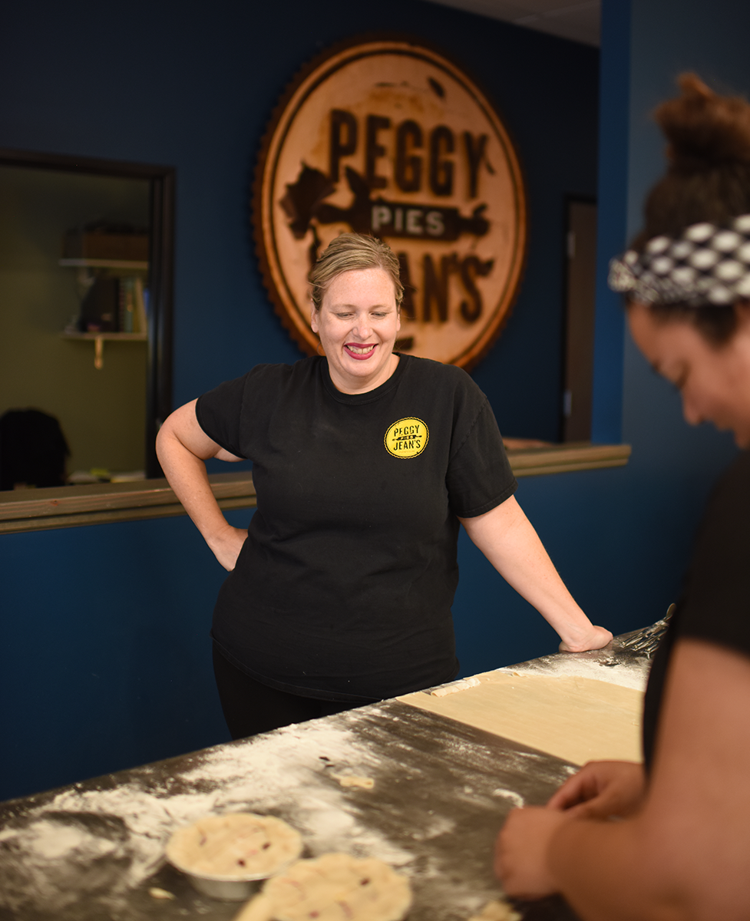 You all were a lot of fun (on the show).
We tried to do that. We promised ourselves that we would be ourselves whatever it was. I just wanted when people came here to feel like when they saw us here, that's the same as what they saw on the show. That was our guiding principle. We would forget about the cameras. A big part of that is being in a journalism town. So many journalism kids come in and interview us for hundreds of projects. Some of the contestants were so stressed out, and we just had fun.
Have you solved any mysteries in your own kitchen?
Yes—this is not an exact science, and we're humans doing this. Even this morning, somebody was making an Almond Joy filling, and it felt runny. So we both stopped, looked at it and talked about it. Like did you add enough flour? That's just part of what we do here every day. We were surprisingly better at putting the clues together than I thought we would be. We were good at that part—terrible at picking the dessert. All the work we've done here together made us work together better, which is ridiculous because we squabbled the whole time on the show. But if we never had this business together, we couldn't have done it.
Related Stories