On April 25, prominent farmers congregated alongside adventurous foodies at Café Berlin for another celebratory night of good food and even better company. As Vox's second annual farm-to-table event, the evening served to recognize CoMo's booming agricultural scene and the wonderful members who make up our delicious culinary community.
An all-female chef team of Jess Bowman, Melissa Poelling, Meggie Ladendecker, Shelly La Fata and Amanda Elliott prepared the night's delicacies. Inspired by their travels, the women replicated an eclectic spread of south-of-the-border flavors through local ingredients. "We all think really well on our feet, so we got a list from everyone and just kind of transferred everything in our experience of Mexican cuisine into what is available here," Jess Bowman said at the pre-dinner VIP meeting.
The creative four-course meal showcased a realm of intricate flavors, such as kale and sweet potato salad and steak tostadas. Passed along in a family-style fashion, hungry guests feasted on the chefs' savory entrees before diving into the sweets — think dark chocolate mousse with ancho chile.
If you weren't able to snag a ticket to the big night, or if you're hungry for a recap, we've compiled a few highlights just for you. Here are a few of our favorite moments from Columbia Grown 2019: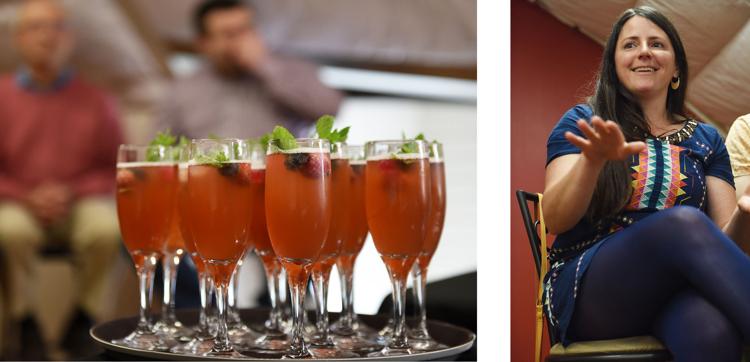 Many farmers donated their fresh produce for the dinner. One such donor was Three Creeks Conservation Area. "We love that Vox brings people together to have this conversation in our community," said Emily Wright, co-owner of Three Creeks. To her, the four-course meal was the perfect scene for showcasing the farm's many vegetables and herbs. "For people to experience that combination of the fresh product and the artistry of the chefs is a really beautiful and joyful thing," she said.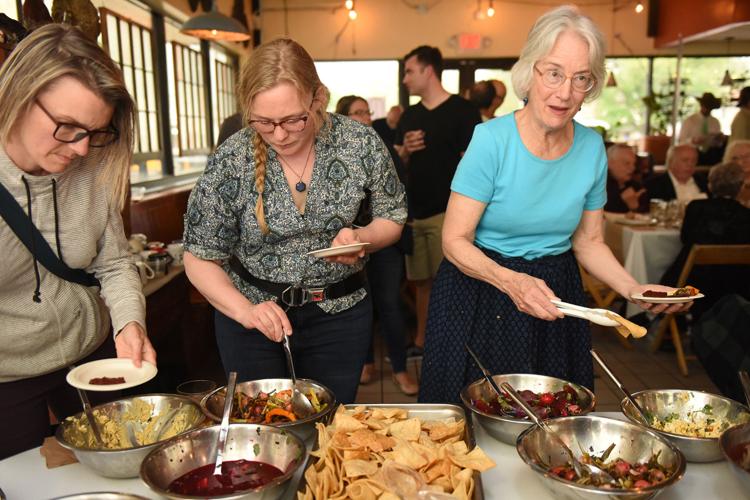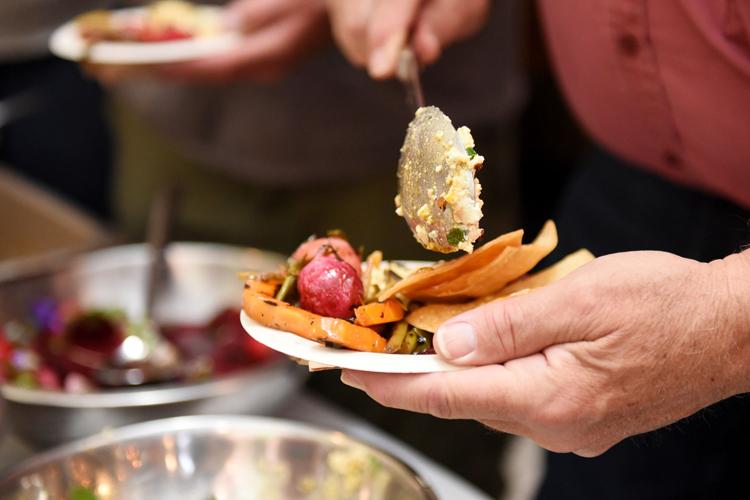 To kick off the event, the chefs prepared an elaborate spread, featuring a grilled spring vegetable escabeche, beet mole, citrus and chile marinated fresh cheese, beet and radish ceviche and, of course, tortillas and chips from El Patron for dipping.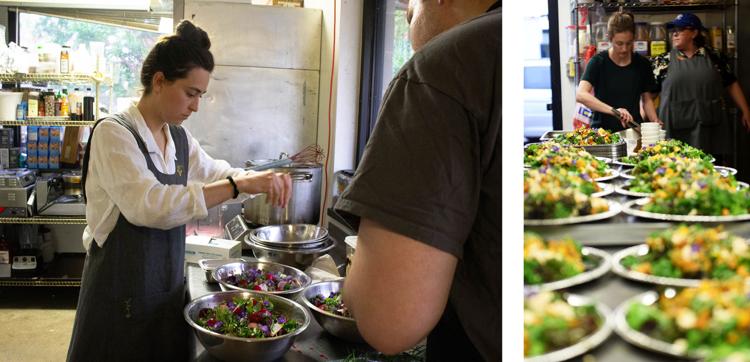 After finishing up the appetizers, the guests eagerly waited for the evening's first course. Jess Bowman was busy in the kitchen preparing a kale and sweet potato salad sprinkled with garlic chives.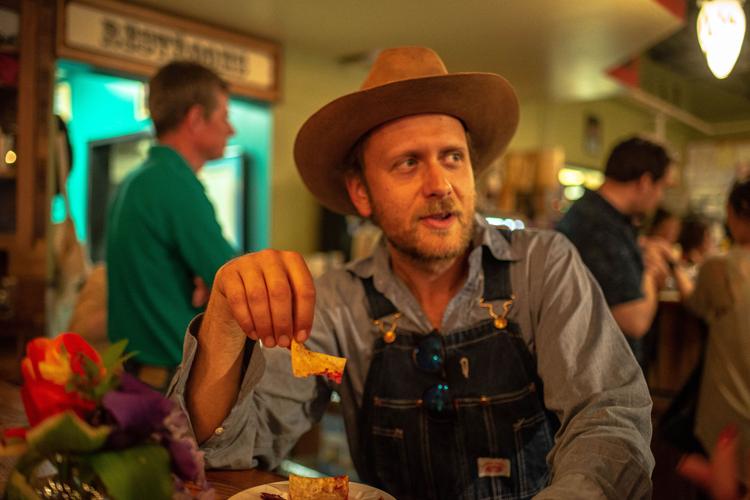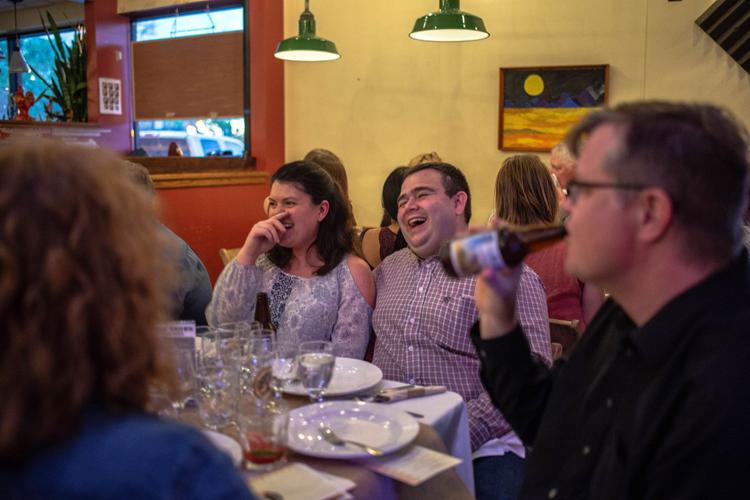 The co-owners of Root Cellar, Jake and Chelsea Davis, hosted the night's VIP experience at their intimate store. As part of the exclusive package, guests were able to hear from a panel of farmers about the farm-to-table process. "Obviously, food tastes good and the sensory experience of food is amazing, but it's also really kind of heartwarming and thoughtful to think about where those food items come from," Jake said.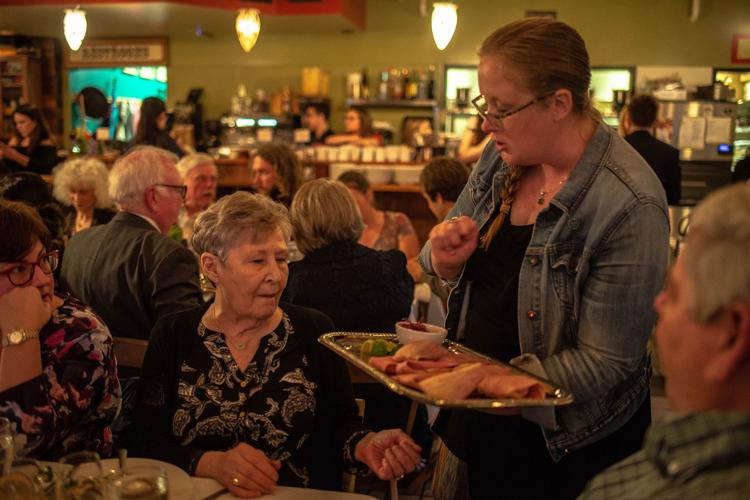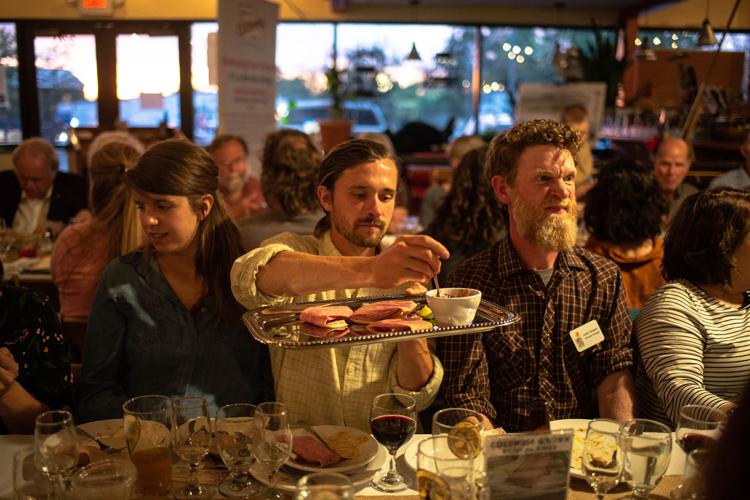 As the chefs served up the night's eats, guests passed the trays down the table in a family-style spirit. Beet tamales with salsa macha were one of the main courses, which was an interesting twist from tamales' typical meat fillings.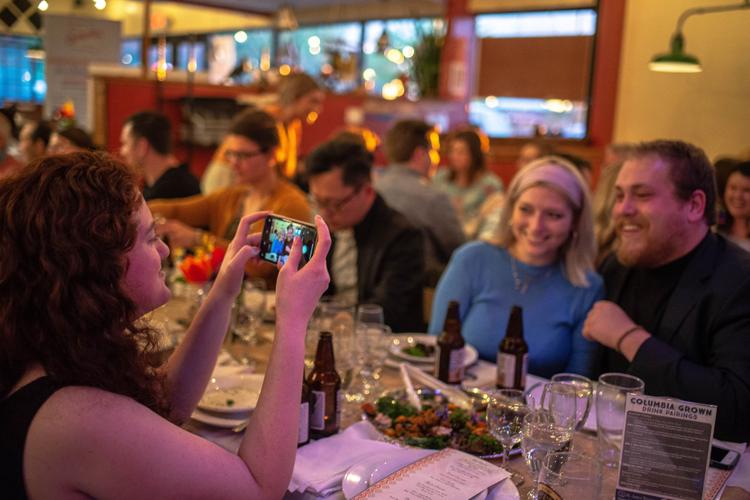 A few of the guests traveled from outside Columbia to attend the dinner. Coming from Jefferson City, Ellen Whittington looked forward to the promise of a fresh, locally sourced meal. "Coming to Columbia is always where we can find something different,"  she said.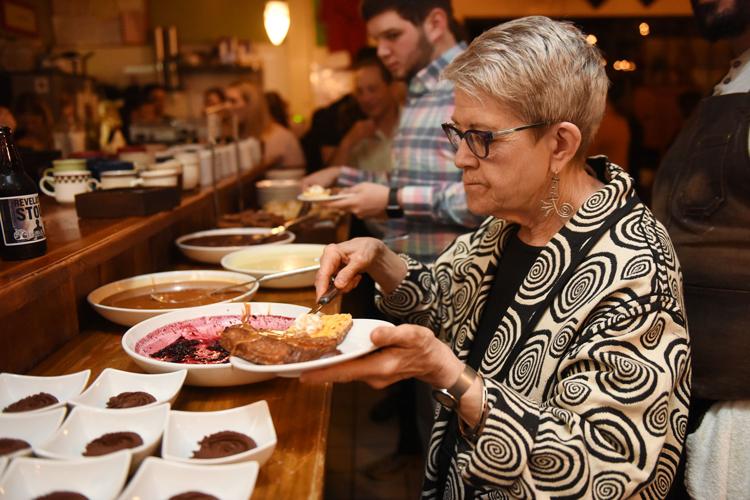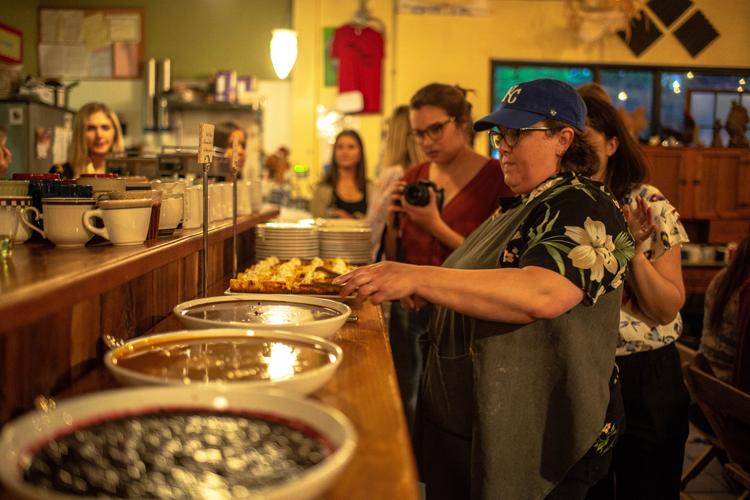 To close the event, the masters of desserts, chef Melissa Poelling and Meggie Ladendecker, cultivated incredible sweets. The treat-filled table included a dark chocolate mousse with ancho chiles, peach carlotas, pay de queso with piloncillo caramel, and hot, fresh churros with three different dipping sauces.
Thanks to all who came out for the delicious dinner. We'll see you next year!
Related links