As the nights grow longer and leaves fall from the trees, a native Missouri plant with a potent history and a bright future lies dormant, waiting out the cold winter. In summer, branches covered in white flowers can reach up to eight feet tall. By August, small dark purple berries shimmer in the dappled sunlight.
Elderberry grows in open wooded areas, along roadsides, stream banks, and perhaps even in your backyard. The plant has been used as food and medicine by communities around the world for centuries. It's seeds have been found in archeological sites dating back around 3000 - 4000 B.C. The Greek physician Hippocrates, said to be the father of medicine, named the elder plant his "medicine chest".
"That common knowledge of elderberry was about to be lost because we were getting so far from nature," says Terry Durham, founder of River Hills Harvest, an elderberry farm and growers' collective located about 20 miles south of Columbia near Hartsburg.
Twenty years ago, if you wanted elderberries, you had to pick them yourself or import them from Europe. Today, Missouri is the leading producer of elderberries in the United States with 47% of the total U.S. acres, according to the 2017 USDA Census of Agriculture.
"If you plant it, they will come," says Sherrie Hagenhoff, owner of Sac River Valley Elderberry & Elderflower Farm near Springfield. She has three acres in elderberry production and sells the majority of her 2,500-pound harvest to members of her local community who grew interested in her farm as it developed.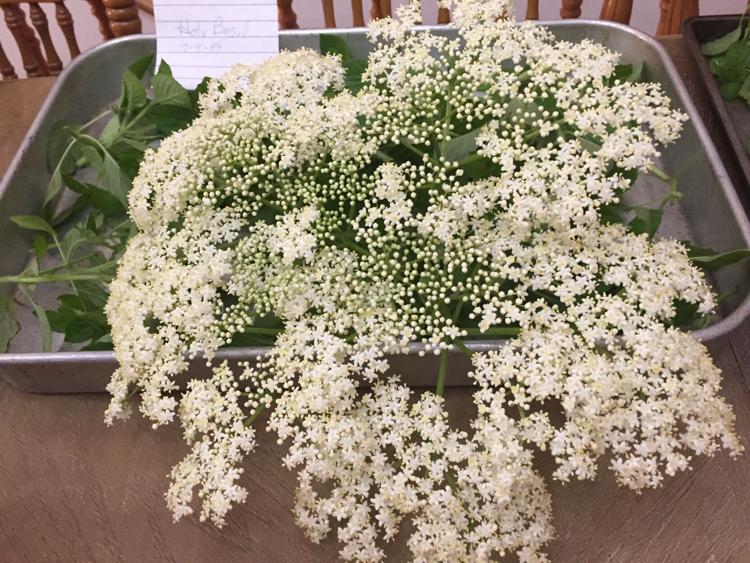 Since the start of the COVID-19 pandemic, producers in Missouri are seeing heightened demand for their elderberry products. At Sac River Valley Farm, for example, Hagenhoff has already sold around 70% of her frozen elderberries. Demand is so high, she says, she might not be able to commit to any new sales for the rest of the year. Last year, she was making sales through February and she was only selling about a third as much product.
Durham at River Hills Harvest says he is seeing a similar trend. "We have about half of what we had last year," he says.
Durham, Hagenhoff and many elderberry growers around the country grow commercial elderberry varieties that were developed in partnership with the University of Missouri.
Patrick Byers, a field specialist in horticulture for MU Extension's Southwest Region, is among the experts who saw the potential for an elderberry market to develop in the United States 20 years ago.
"When we began the project back in the late '90s, there were no cultivated elderberries other than, you know, backyard plants in people's gardens," says Byers. "And now, our best estimate is that there are around 300 acres of elderberries in Missouri."
Byers says there are three main reasons the state has seen so much development in the elderberry market: partnerships among farmers, entrepreneurial processors, and local research and extension systems. As more farmers begin to grow elderberries commercially, researchers are further investigating the medicinal claims that have been made for centuries about the plant.
Grace Sun, professor emeritus of biochemistry in the MU College of Agriculture, Food, and Natural Resources, oversaw a 2014 study that showed the neuroprotective effect of elderberry against stroke-induced damage in mice. Those that received elderberry supplements showed decreased neural damage and increased motor functions.
In addition to Sun's research, University of Missouri scientists have also studied the effects of elderberry juice on cognitive decline for subjects with a high risk for Alzheimer's disease and the use of elderberry extract in preventing and treating prostate cancer.
Many of the flavonoids—chemicals responsible for giving fruits and vegetables their color—in elderberries have antioxidant and anti-inflammatory properties, Sun says.
The deep, dark purple of the berries and the products made from them can be attributed to the high levels of anthocyanins, a type of flavonoid well regarded for its antioxidant properties. Blueberries, another berry touted for its high antioxidant levels, has about one fourth of the amount of anthocyanins as elderberry. Elderberries stand out in other areas, too. According to nutrition data from the USDA Agricultural Research Service, they contain around three times as much Vitamin C, potassium, and fiber, with nearly six times as much calcium as blueberries, for example.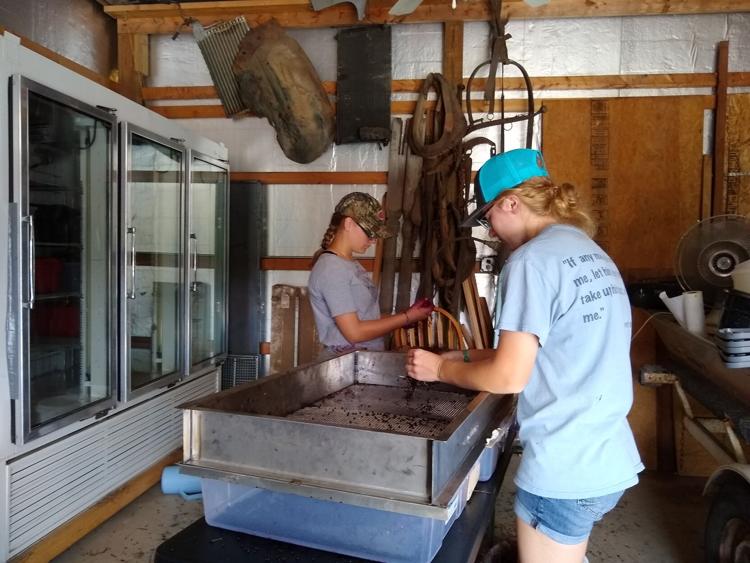 Meanwhile, consumers in Missouri and around the United States continue to seek out the variety of elderberry products that can be found at most grocery stores in Columbia: juices, jams, syrups, supplements, dried berries, cordials, tinctures and more.
Katie Epstein, marketing director at Clovers Natural Market, says sales for local elderberry products are at an all-time high.
"It's neat that people are turning to these herbal holistic answers, even though these are options that have been available for hundreds of years," Epstein says. "Boosting immunity has been a huge topic with our customers, and people are specifically searching out those local elderberry products at our stores."
Most producers say they can't grow enough berries to meet the demand. And that was true even when staying healthy in the face of COVID-19 wasn't the community's top priority.
"I can sell every berry I have in my local community 100 times over," says Hagenhoff. "I feel blessed to be able to provide such an amazing product to my community, and to have three little acres that can give so much."
Related Stories