Cuba might've received all the attention lately because of Camila Cabello's "Havana," but people are missing out on what's really important in the country — the cuisine.
The spices. The aroma. The flavor.
Those are just a few things you would notice when you walk into the new restaurant, Sagua La Grande Cuban Cafe, in downtown Columbia. 
Co-owners Greg Butler and Katy Ugalde are a husband and wife duo who came up with the Cuban restaurant, which had its grand opening on Thursday evening. Butler is the businessman managing the day-to-day operations while Ugalde is the mastermind behind all the recipes. Together, they form the perfect partnership for Sagua La Grande. 
However, this is not the first time the two have worked together. The couple's adventure is actually one with their love for food.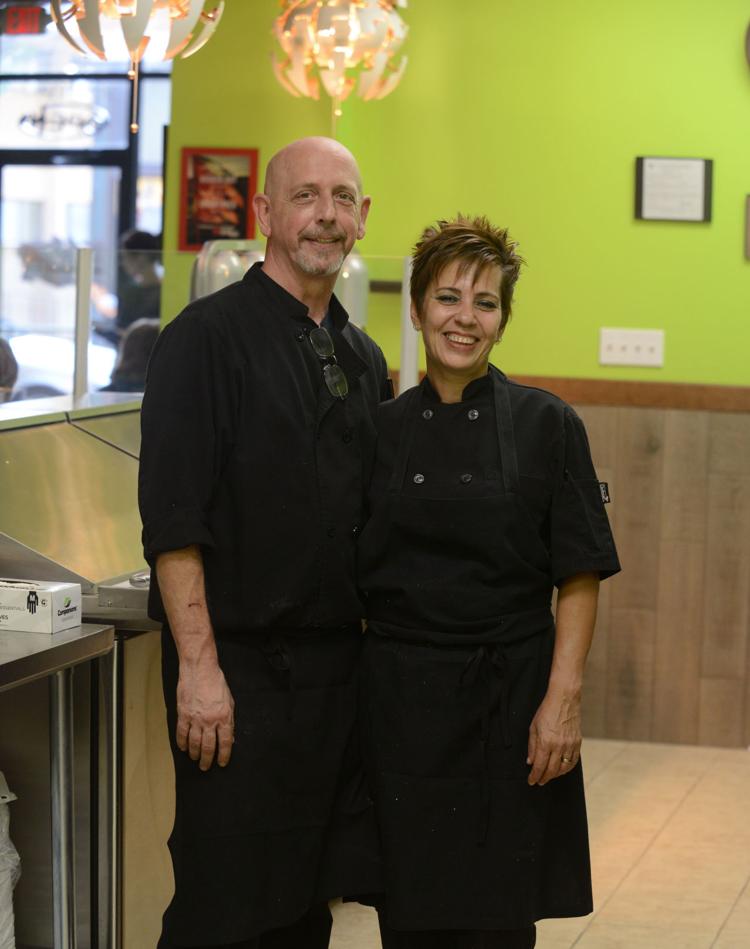 Back in 2012, Ugalde first met Butler working as his sous chef in Hilton Garden. They later worked together at Hyvee Grill where she was, once again, his sous chef. Ugalde then followed Butler to Arrow Rock, Missouri where he was executive chef at J-Houston Tavern for four years. It was during his last year at the Tavern when the couple had the inspiration to open up a Cuban restaurant, and from there, their food journey continued.  
Ugalde had always dreamed of starting a business she could call her own. Born and raised in Cuba, she added her hometown, Sagua La Grande, into the name of her first restaurant. Butler says there are some fusion restaurants in Missouri, but they lack the authentic taste of Cuba.
"There's not many 100% Cuban restaurants," he said. 
Cuban food is all about the flavor of the vegetables and the stocks. It relies on the main ingredients like onions, garlic, bay leaves, cumin, peppers and tomatoes. It is also about being resourceful in the kitchen by finding whatever blends well together. 
"What would you do at home? If you had no meat, just vegetables and you want to make a sandwich, what would you do?" Greg asked Katy. And that was how she came up with the idea of a vegetarian sandwich. It's about being creative and having a knack for little improvisation like this that feeds families back home, Ugalde said.   
Every dish on the menu at Sagua La Grande are Ugalde's personal recipes that she brought from her hometown. Her favorite, though, is the Chuletas de Puerco. It is a marinated pork chop dish in Mojo Criollo and beer. The restaurant marinates its meat overnight and by the next morning, it is flavored in the most amazing seasonings with onions, orange and homemade Mojo. She also highly recommends the Ropa Vieja, which is beef slow-cooked with tomatoes, peppers and onions. It is one of the national dishes of Cuba and should be the first menu choice if anyone wanted a real taste of the country. 
Although she misses her country and her family, things were bad back home, Ugalde said. The country was poor, and it was hard to make a living out there. She came straight to Texas as a political refugee in 1997 and got a job as a waitress at a restaurant to support her family.
The owner and chef of the restaurant at that time spoke a little Spanish. He saw potential in Ugalde and showed her the ropes in operating in an American kitchen and taught her English.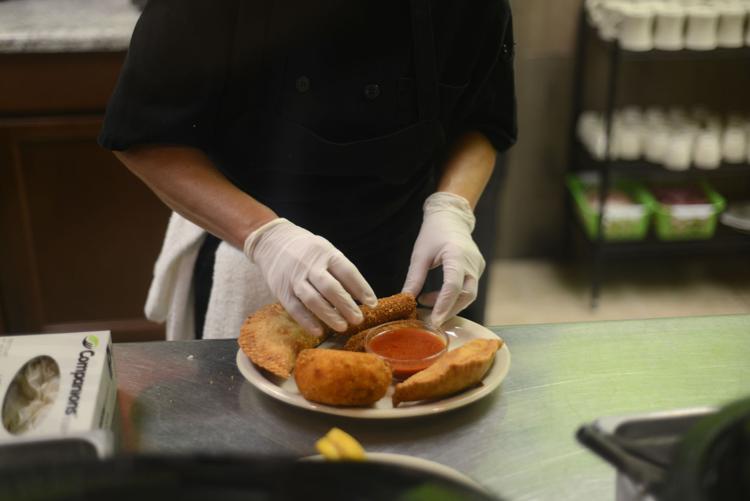 "Everyday he pushed me and everyday I cried, saying I'll make it from there," she said. 
As a Latin American woman, she also faced discrimination in the kitchen. People would laugh in her face, telling her to go to school and to learn English. With or without the language skills, Ugalde still worked hard at everything she did and taught herself everything in the new environment and culture. Finally, after 22 years of moving to the U.S., she finally achieved her lifelong dream to open up her own restaurant. 
"I'm very poor, but I'm very proud of what I'm doing in this country," she said.
With her love of cooking and the right partner by her side, Ugalde is the live embodiment of hard work and to never give up on your dreams. She and her husband will continue their journey in their new restaurant at Columbia.
Related stories: