Americans can't get enough of martinis. According to Forbes, the martini, which traditionally combines gin and vermouth, was the No. 2 best-selling cocktail in the U.S. in 2018, as well as the most popular choice for an evening out. The chilled cocktail glass and the mix of bitter and sweet liquors has everything you might want when gulping down an alcoholic drink in the heat. Whether you are sitting in a bar and listening to jazz music or seated at a table hanging out with friends, a martini can make you feel as if you are in a James Bond film. If you're looking to explore some variations of this delicious drink, Vox has a list of places you can go to get a fresh martini during the hottest months of the year.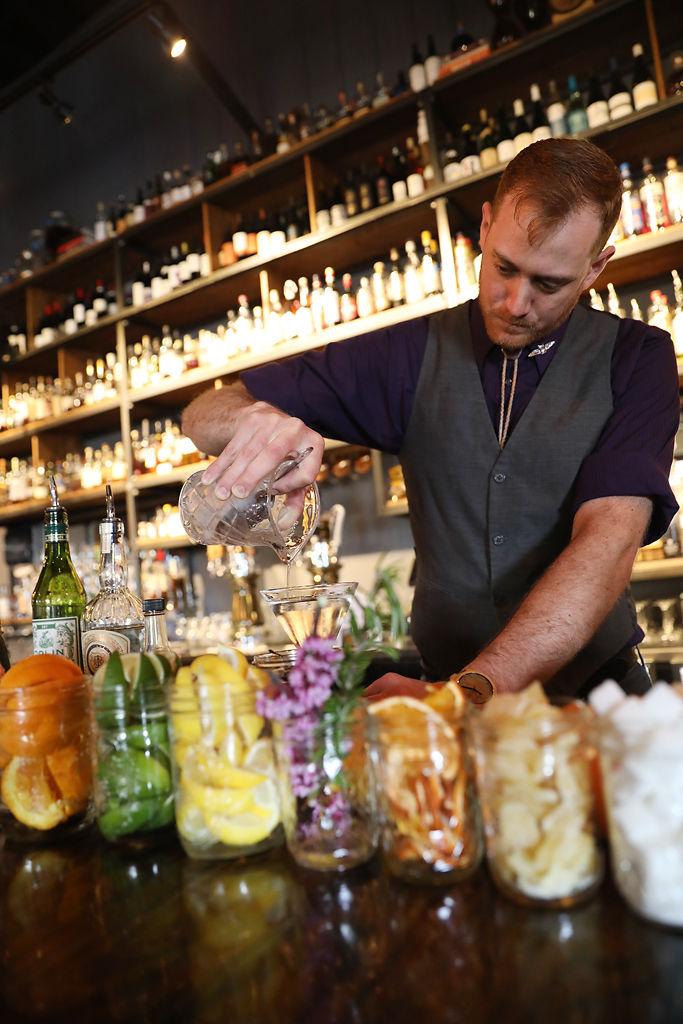 The classic
At Barred Owl, the bartenders prepare their classic gin martini by first making sure the cocktail glass is chilled. Andrew Ruth, bar manager, says the ratio of gin to vermouth is 3-to-1, and they stir the drink frequently to smooth its taste. A dash of the house-made orange bitters with a lemon twist or skewer of olives tops it off. Depending on your choice of gin, martinis start at $7.50. Ruth says at Barred Owl, they specialize in many unique flavor profiles and alcoholic drinks. "The martini is distinctive, and cocktail fans are always pleased to have one made proper," Ruth says.
47 E. Broadway, 573-442-9323, Tues.–Sat., 11 a.m. to 10 p.m.
X-rated
Straying from the classic bitter taste of a typical gin and vermouth martini, Room 38 gives customers a choice of a fruity martini for $9.50. The X-Rated Bellini Martini has a fresh raspberry purée and Korbel rosé champagne. Its main base is the X-Rated Fusion Liqueur, which tastes like mango, passion fruit and blood orange. The drink has a rejuvenating taste, and it's pretty, too. Teagan Anderson, bartender at Room 38, says the martini makes for a great picture on Instagram.
38 N. Eighth St., 573-449-3838, Mon.–Sat., 11 to 1:30 a.m.; Sunday brunch, 10 a.m. to 3 p.m.
Something sour, something sweet
At D. Rowe's, you can find a cocktail called the Honeydew Martini. According to the restaurant's recipe, the chilled cocktail contains sour pineapple juice, coconut rum and Midori Melon Liqueur, which makes the drink simultaneously sweet and tangy. During happy hour, this martini is $6.75, but it's usually priced at $7.75. Nathan Westmoreland, manager of D. Rowe's, says this drink is good for when it's hot outside and you want to sit on the patio.
1005 Club Village Drive, 573-443-8004, Mon.–Sat., 11 a.m. to 10 p.m.; Sun. 11 a.m. to 9 p.m. Bar hours determined nightly.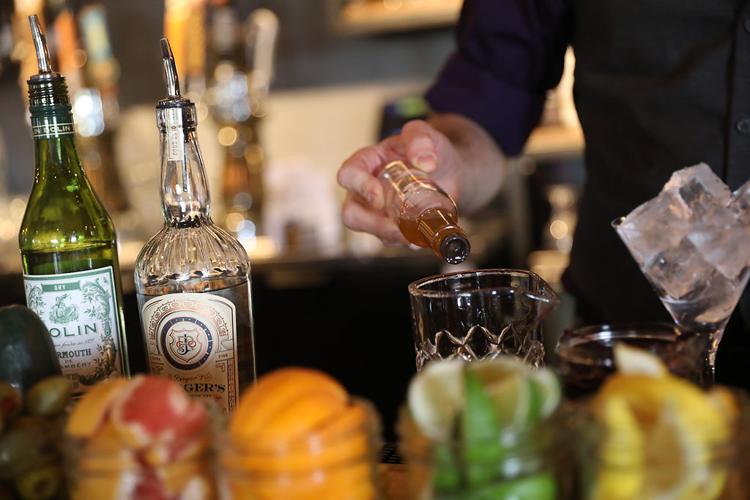 It's shocking
Sophia's serves a martini that will startle your taste buds: the Shock-Tart-Tini. This cocktail has a sweet taste of pomegranate to add some fruit to your summer. The PAMA Pomegranate Liqueur and the sour mix creates a punch to the martini. Matt Jenne, co-owner of Sophia's, says if you want something to cool you off, then this refreshment will do the trick. And you can buy this martini for $7.50.
3915 S. Providence Road, 573-874-8009, Mon–Sat. 11 a.m. to 1 a.m.; Sun. 11 a.m. to midnight 
RELATED