Some wait all year for the Super Bowl to come while rooting for their favorite team and hoping their rivals don't make it to the end. Others can't wait to watch the commercials and halftime show, purely to enjoy the festivities that come along with the event.
In previous years, large gatherings were expected when the NFL championship came around. This year, like everything else, Super Bowl festivities will look a little different.
However, this doesn't mean you can't celebrate. Here are some ideas to up your Super Bowl party at home.
Drinks 
There is nothing like celebrating with a drink when your team makes a good play or, better yet, a touchdown. These drinks will make you feel like you are packed into your favorite bar surrounded by others rooting for your team. 
Chiefs Cocktail 
Try this aesthetically pleasing cocktail by Spicy Southern Kitchen: Pineapple Upside Down Cocktail.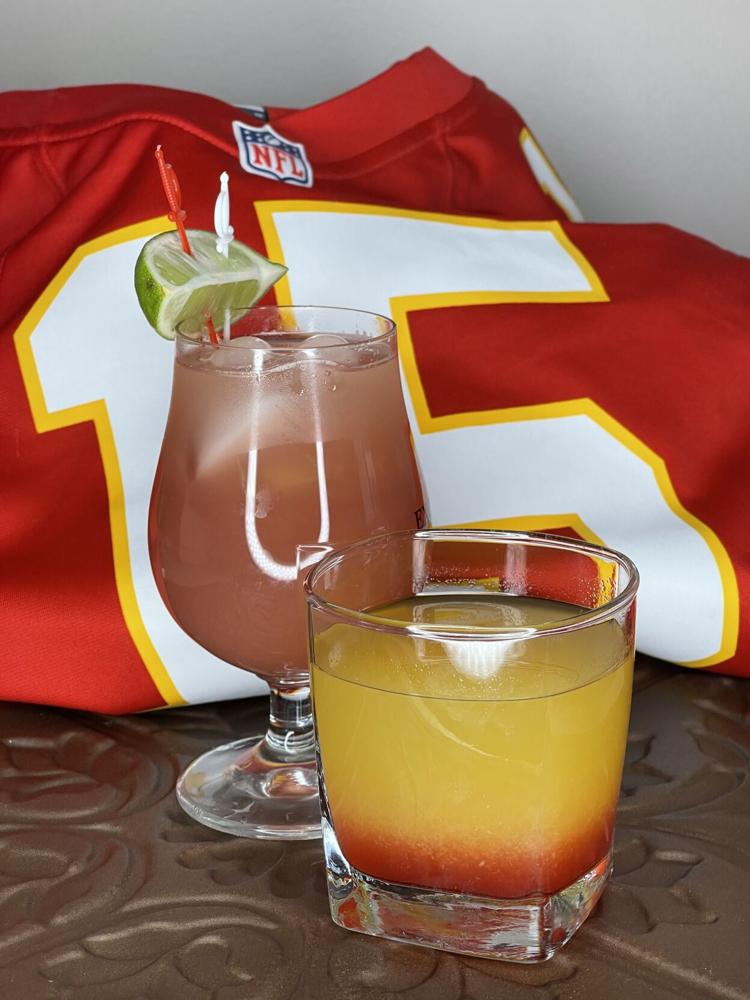 1 ounce cake-flavored vodka
1 ounce amaretto
1 ounce pineapple juice
2 teaspoons lime juice
1 ounce grenadine
Pineapple or cherries for garnish (optional)
Instructions
Pour cake-flavored vodka, amaretto, pineapple juice and lime juice into a mixer
Add ice
Shake until chilled
Pour into glass of choice
Pour grenadine down the side of the glass so it sinks to the bottom 
The Bucs Breeze 
If you're cheering for the other team, check out this Bucs Breeze Cocktail by Florida Dancing Juice.
2 ounces coconut rum 
1 ounce fresh lime juice
2 ounces pineapple juice
2 ounces cranberry juice 
Instructions
Measure and pour coconut rum, fresh lime juice, pineapple juice and cranberry juice over ice in your preferred glass
Add a sword into a sliced lime for a little Bucs spirit!
Food
I have personally always looked forward to the trays and trays of food people would bring to Super Bowl parties. What can I say, I am a sucker for finger foods and dips. This year, whether you are celebrating in sunny Florida or in snowy Kansas, these snacks will remind you of both teams. 
Chiefs 
Anything you can dip into barbecue sauce will do the trick. Here are two recipes you can use as a gateway for that tangy Kansas City barbecue sauce. 
Lil Smokies (plain and with crescent rolls) 
Plain
Ingredients 
Cocktail sausage links 
Barbecue sauce of your choice 
Instructions
Mix sausage links and barbecue sauce into saucepan over simmer to medium heat for 10-15 minutes
Mini Pigs in a blanket 
Ingredients
2 cans of crescent rolls (I prefer Pillsbury)
Cocktail sausage links 
Instructions 
Heat oven to 375 degrees, open and lay out crescent roll dough
Cut rolled-out triangles in half (this will better cover the sausage links)
Spread your favorite barbecue sauce across the triangles
Roll your sausage links starting from the shortest side to the tip 
Spray pan and cook for 12-15 minutes or until golden brown 
Cheesy Tater Tots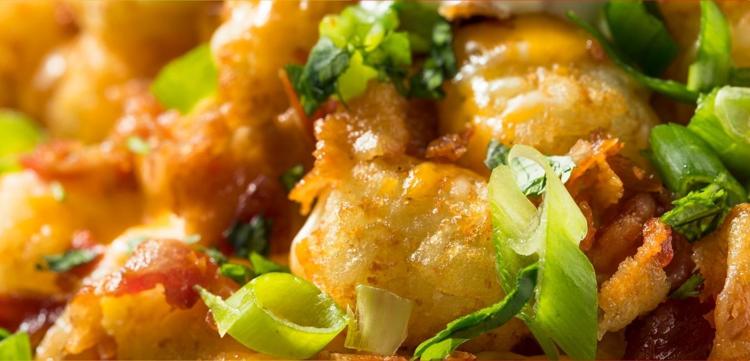 Ingredients 
Package of frozen tater tots
Package of cheese (sharp cheddar is best)
1/2 pound bacon
Green onions
Instructions 
Preheat oven to 425 degrees
Cook bacon in a pan to your preference (chewy or crispy)
Dice green onion
Lay tater tots across a baking sheet
Layer with cheese and then top with bacon
Cook for 19-24 minutes or until golden
Once out of the oven, top with green onion 
You can now use those tots as a shovel for that barbecue sauce.
Tampa
The Midwest is known for their barbecue and fried foods. Tampa, however, is close to the coast and therefore has more options to eat fresh, especially when it comes to fish. Here is a recipe to add a light option to your game day spread. 
Shrimp Ceviche (Inspired by Tasty Recipe)
Ingredients 
1 cup of lime juice
1 pound peeled shrimp 
2 avocados
2 tablespoons Kosher salt 
1 small red onion
2 cups cherry tomatoes
Cilantro (optional)
Instructions (Spoiler alert: lots of dicing)
Squeeze or pour lime juice into a measuring cup and add to a medium bowl
Dice shrimp, onion and tomatoes 
Peel and dice avocado
Add everything to your bowl and mix
Chill in fridge 2-4 hours
Top with cilantro and serve with chips of choice (pita chips or tortilla chips work best)
With these recipes, you can entertain Chief and Buccaneer fans from home. For a few hours, we can pretend that everything is normal while watching the Super Bowl — socially distanced, of course.
Related Articles