Four years ago, Aaron Banks had a job as an investigator who listened to inmates' phone conversations for the Missouri Department of Corrections. But his heart was set on another career path that involved working in the craft beer business. In August, he opened Missouri's first dedicated growler filling station, CoMO Growlers & Pints — a place his wife calls "the Starbucks of beer."
Walk into CoMO Growlers & Pints, and you'll find something more akin to a coffee shop than your typical bar. A back wall of windows fills the tasting room with natural lighting, and a shelf holds board games that are ready to be played. Reclaimed woods and dark metals give the place a cozy atmosphere.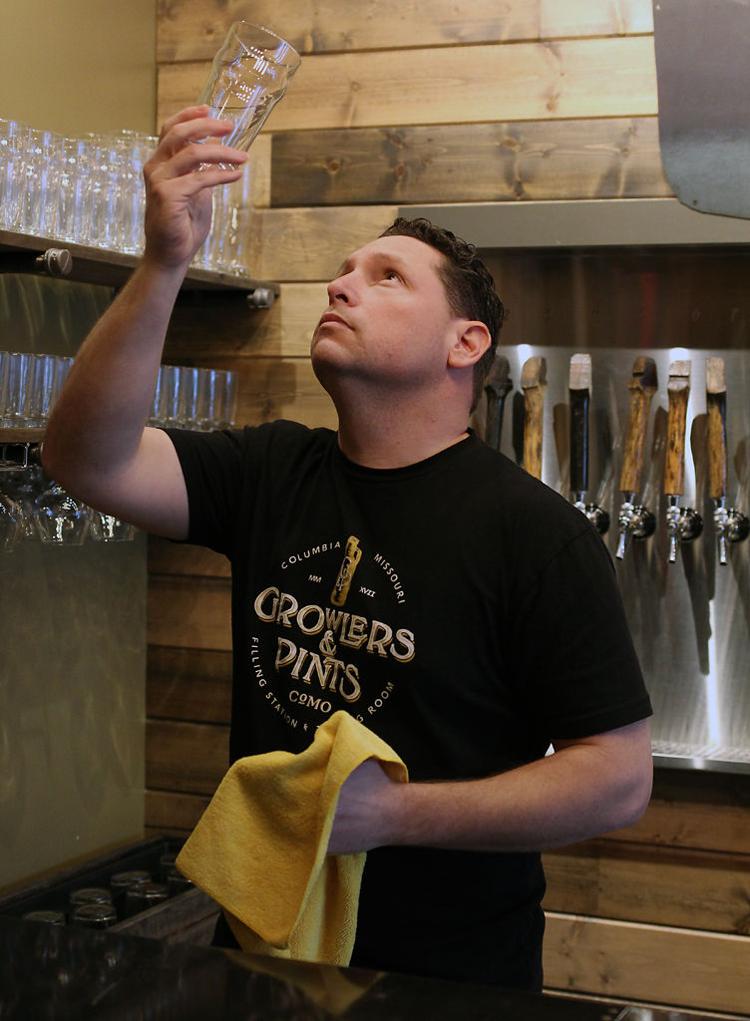 "It's not like a packed campus bar-type scene, that's for sure," Banks says. "It's not loud and obnoxious in there, so you can actually have a conversation."
CoMO Growlers & Pints is the only place in Missouri dedicated to selling and filling growlers while also offering 16 pints of draft beer for patrons to consume on-site. A growler is a 32- to 128-ounce container that can be refilled with beer for on-the-go brew lovers.
Before Gov. Jay Nixon signed Missouri Senate Bill 919 in July 2016, the only places that could sell and fill growlers were those that brewed their own beer, had more than 20 taps and made over half of their money on food sales. But once the bill took effect the following month, stores were allowed to sell and serve growlers with beer from other breweries.
At CoMO Growlers & Pints, Banks serves beer from brewhouses based in Missouri as well as other states. "It's not just one brewery," he says. "You can come in, and you can taste a beer from California, and you can get a growler of it to take with you."
So why sell growlers? Banks says the answer is simple: Draft beer tastes better, and growlers allow beer enthusiasts to take that taste to go.
"(People) will taste something in a bar, and they're like, 'Man, that beer is really good,' Banks says. "Then they'll go and buy a six-pack, and they're like, 'This doesn't even taste like the same beer.' So being able to take that good draft beer home with you is a nice advantage."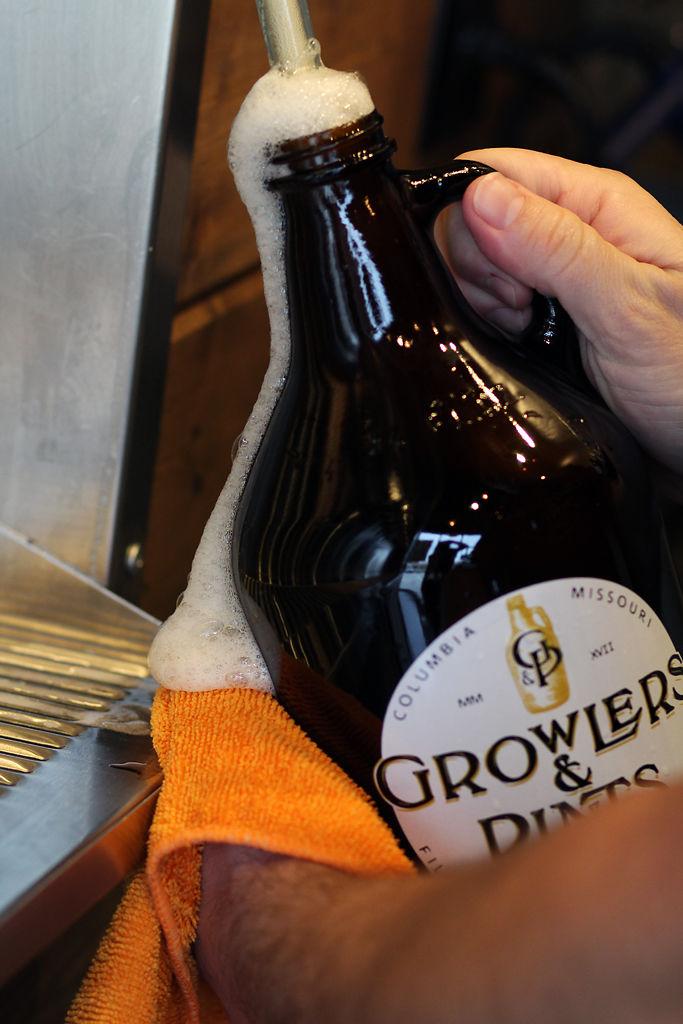 Banks' selection of beers changes every week, depending on what distributors are offering and what he thinks customers will prefer. He predicts customers' tastes based on factors such as the season, the kinds of beers local breweries are serving and even the weather. He also likes to bring in rare, limited-release beers that he predicts most bars in Columbia won't offer or that aren't sold in bottles or cans.
This weekly rotation allows Banks to serve more risky flavors than other places. If people don't like a beer, he can just switch it out with something different the following week. In the fall and winter, Banks says people prefer darker, more full-bodied beers, such as stouts and brown ales.
One ale that Banks had on-tap was the Bourbon Barrel Aged Imperial Three Blind Mice from Mother's Brewing Co. in Springfield, Missouri. "It really warms your chest up, kind of like a shot of whiskey would," he says.
After making the leap from his previous job to opening a new business, Banks is glad to have finally found his place in the craft beer industry.