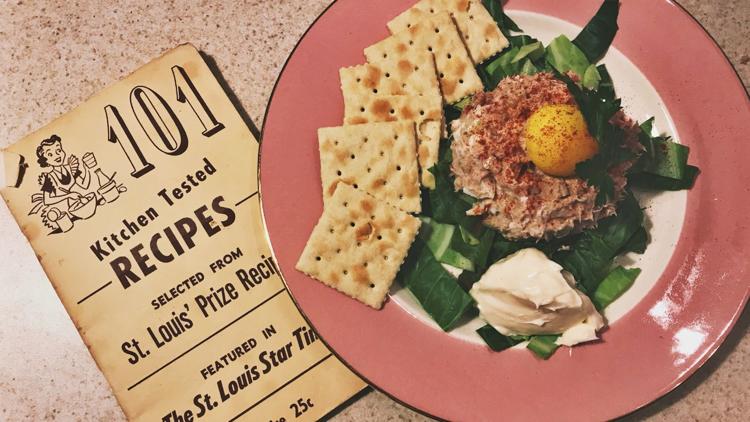 Thumbing through the dog-eared, flaky pages of a vintage cookbook, one can expect to stumble upon the most absurd and intriguing finds. From household tips on how to get rid of bugs to kitchen medicine for the common cold, antique cookbooks are no less than historical gold mines.
The earliest cookbooks came to Missouri in the mid-19th century from European colonizers who brought along family recipe collections. Magdalene Linck, a library assistant at Missouri History Museum, says one of the earliest cookbooks published in Missouri was Julia Clark's Household Memorandum Book. The cookbook, published in 1820, details an inside look into the lives of a famous Missouri household — that of William Clark of the Lewis and Clark expedition.
"She has handwritten recipes that are kind of thrown in amongst recipes for how to remove certain types of stains from fabric, how to polish silver, proper etiquette and household management techniques," says Linck, who has a vast collection of historic cookbooks.
Questionable casseroles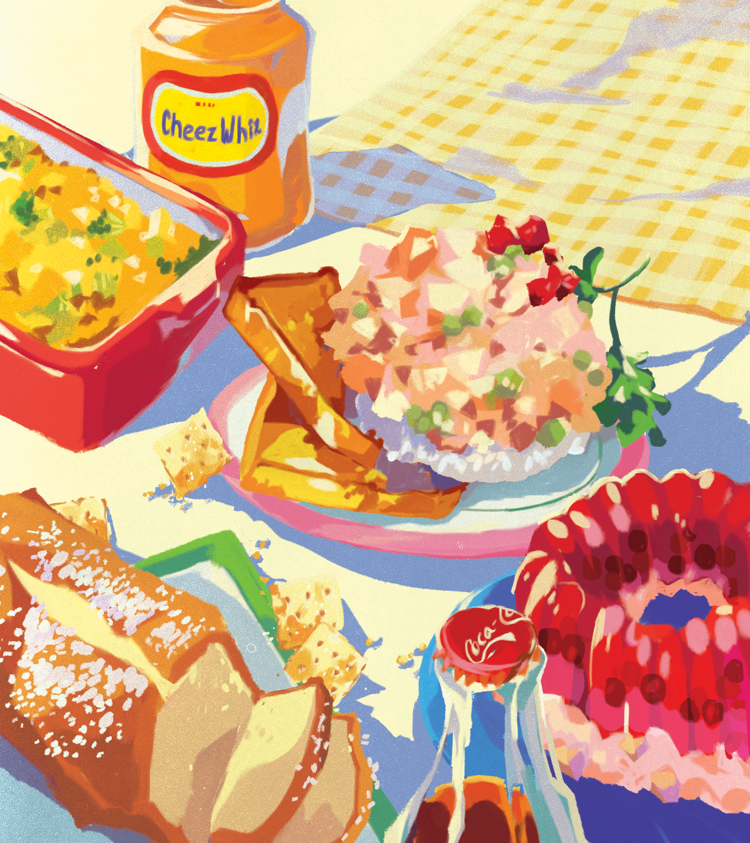 One of the most popular cookbooks to come out of Missouri is the Joy of Cooking by Irma Rombauer published in 1931. Twenty millioncopies of the 1975 edition were sold, and it soon became a standard in most American kitchens. The book gained popularity because of its conversational tone and personality. It included recipes for classic American dishes such as chicken a la king, molded cranberry nut salad and charlotte russe.
"The '70s edition has a fantastic illustration of instructions on how to skin a squirrel and prepare squirrel meat. It's a very cheeky little illustration that is quite graphic," Linck says.
Along with classic recipes for custard, pies and puddings, some quaint cookbooks come with basic and bizarre recipes, Linck says. For instance, one cookbook includes a recipe for toast and for boiling water. Other rather odd recipes include a broccoli casserole that uses an entire can of Cheez Whiz, a molded jello salad that was made with cherries and Coca-Cola and a spaghetti casserole covered with deviled ham, Linck says.
Every kitchen is a fort
During the world wars, cookbooks such as The Patriotic Food Show Official Recipe Book, Grandma's Wartime Kitchen and Approved Enduring Favorites encouraged Americans to use less meat and preserve fatty foods so those could be sent to the armies, which resulted in a buffet of vegetarian cookbooks. These wartime cookbooks included recipes such as mixed vegetable soup stock, oat bread, raisin and peanut bread and cornmeal wheat biscuit. These all required rationing of certain ingredients, writes Carol Fisher in Pot Roast, Politics and Ants in the Pantry, her book about Missouri's cookbook heritage.
"It records the progression of food history because generally, in those cookbooks, it was a reflection of what they were actually cooking in their homes," Fisher says.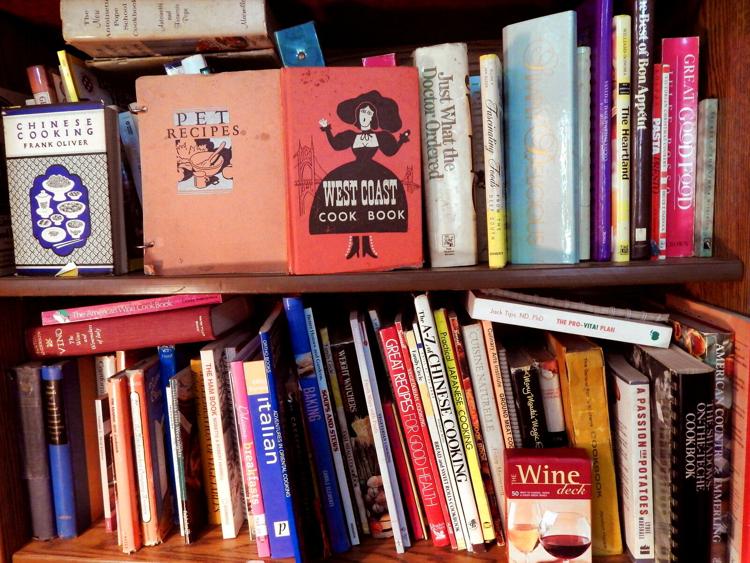 Those remembered and those forgotten
Documenting the foodscape and societal changes, church and community cookbooks also record ethnic and immigrant history. The Ethnic Cookbook, published in Novinger, details the extensive German influence in Missouri kitchens. Other cookbooks capture the ancient stories of famous eateries that have since closed such as The Blue Owl Restaurant in Kimmswick, Stephenson's Apple Farm Restaurant in Independence and Miss Hulling's Cafeteria in St. Louis.
Although Black cooks were predominant in southern kitchens, there are few vintage cookbooks that acknowledge their presence and precision, according to Adrian Miller, who has researched Black cookbooks and the role of Black chefs in food history. In 2021, Miller published a book called Black Smoke: African Americans and the United States of Barbecue about the absence of African American narratives from barbecue culture.
"Black cooks dominated a lot of kitchens because that was one of the few professions that African Americans could pursue," Miller says. "And that tied into this racist notion that Black people were designed for servitude."
One of the few Missouri cookbooks that represented Black cooks' contribution to culinary history is called The Ideal Bartender, published in 1917 and written by Tom Bullock, a bartender who worked at the St. Louis Country Club.
Whether it's a recipe by actor Vincent Price's mother or the original plain pound cake recipe that remains unchanged for 200 years, vintage cookbooks offer tiny bites and sweet treats for the contemporary culinary crusader.
Related stories