One of the wonderful ways the internet helps us cope with a hard week is by assigning certain eating activities to each day: Tuesday is an excuse to gorge yourself on tacos; Sundays set the stage for bottomless brunches. But nestled in between — arguably when you need it the most — comes Wine Wednesday, a tribute to vino lovers everywhere (even the ones who don't need an appointed day to get lost in a glass). Bars and restaurants in Columbia are embracing the trend and offering up some wine deals of their own to satisfy your hump day woes. 
Any local wine connoisseur will tell you that Columbia is home to several wine-specialized destinations, such as Top 10 Wines and The Wine Cellar and Bistro, which each offer daily happy hours and discounts on their wide selections. Even Fieldhouse and Willie's Pub & Pool have started offering occasional wine deals to accompany trivia nights. But if you're looking for a new weekly wine tradition, try these unorthodox spots to uncork and de-stress. 
For a chill evening out ...
The Understudy
Since The Understudy opened its doors in January 2017, Wine Wednesday has become a permanent fixture, according to co-owner Ben Monsees. After testing a few weekly specials, including a now defunct Martini Monday, Wine Wednesday proved a deal worth showing up for. "There was a point when people were going, 'I can't get a $3 glass of wine like this anywhere else right now,'" Monsees says. Those in need of salvation after a long day can get a glass of Euphoria sparkling wine, Dark Horse cabernet sauvignon or Storypoint chardonnay on tap for $3. The Understudy also provides discounts on bottles, and the rest of its wine selection is $5 a glass.
The Understudy also serves wine on tap, a practice Monsees says is becoming more frequent in many wineries and restaurants. The contents of a keg and bottle are nearly identical, and the amount of spoilage due to air or light seepage is significantly reduced with a tap system. Whatever container you choose, The Understudy, with its relaxed atmosphere and stack of board games, provides an ideal hideaway for Wine Wednesday on a budget. 
For the non-wine drinker ...
Gunter Hans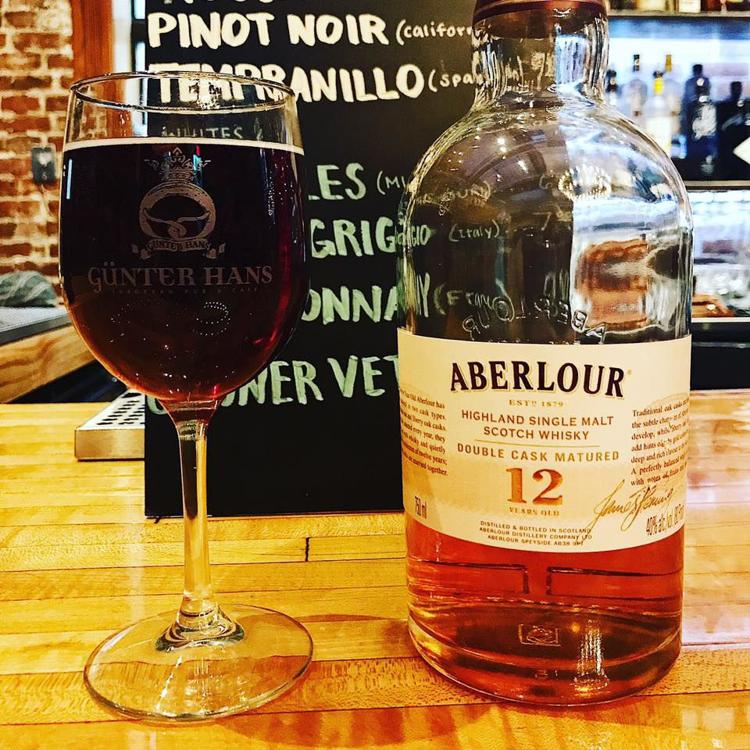 Even the most loyal wine drinkers have friends who don't subscribe to the red, white, rosé, repeat cycle. But fear not. You won't have to drag them to this Wine Wednesday. Gunter Hans, home of beer and pretzels, not only provides pints for those who don't want to partake in their wine special, but its Wine Wednesday is technically an ode to wine and whiskey.
Whiskey drinkers get $2 off call and premium whiskeys. Wine drinkers can enjoy a variety of wines on tap, from a dry white Austrian grüner veltliner to a California pinot noir for $2 off each glass.
The impetus behind launching Wine and Whiskey Wednesdays was to harness community and satisfy both wine and whiskey drinkers in the same space, says owner Lydia Melton. "We think it's important to have specials that reflect that and bring people together with common interests," Melton says. 
For a cozy night in ...
Macadoodle's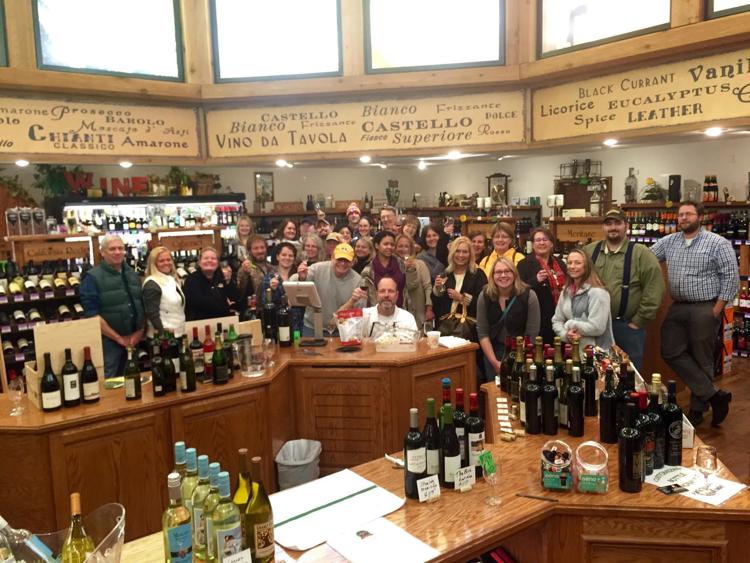 Sometimes the best way to party is by curling up at home with a favorite bottle and a good book. You can still spice up your at-home Wednesday tasting by dropping by Macadoodles the night before, during the store's Tuesday wine programming. The first Tuesday of each month is Wine 101. Wine 101 is free and an opportunity for locals to sample six different wines, which change each month. Several Missouri wineries are showcased, such as Baltimore Bend Vineyard, St. James Winery and Twin Meadows Winery. Winemakers will often drop by to talk about each selection. 
In addition, the third Tuesday of each month is Wine Club. There's no sign-up or membership required; customers pay $20 when they walk in and then sample five different wines before marking which two bottles they would like to take home.
Additionally, food and wine pairing events at Macadoodles will take place at 7 p.m. on Oct. 30, Nov. 27 and Dec. 11. These special events cost $20 for admission and have limited seating.
Turnout for both Wine 101 and Wine Club has increased over the years into an average of 25-35 people per event, with repeat visitors frequent. Macadoodles wine manager Robert Pettinger thinks events such as these are valuable because people learn things about wine that they might not know. For instance, customers have the opportunity to taste varietals beyond a typical chardonnay or cabernet. Bringing a new grape to the table exposes wine drinkers to new experiences.
Best of all? You can take a bottle home to pour for Wine Wednesday. Feeling cultured from the comfort of a couch isn't a bad way to end your hump day.  
Related Articles