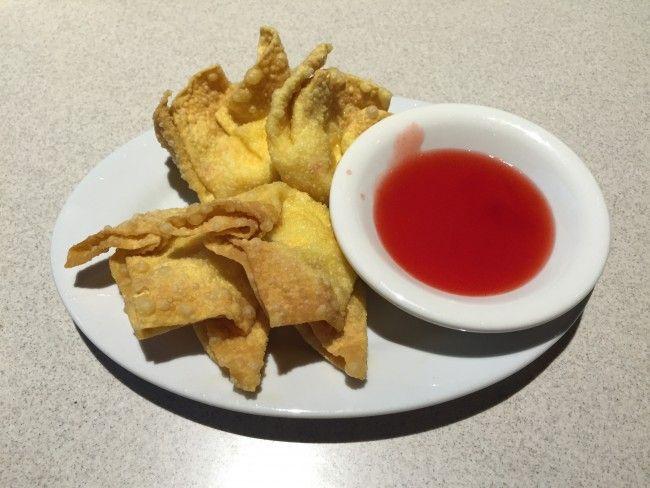 This is the eighth and final post in a series about Asian restaurants in Columbia. The goal is simple: systematically and scientifically rank Columbia's Asian restaurants and (most importantly) their crab rangoons. I end my tour at ABC Chinese Cuisine.
I can finally check ABC Chinese off my list. I've had plans to eat there for over a month, but found it closed week after week before finally cornering it today.
It was worth the wait for the best crab rangoon in Columbia.
These delicious morsels were encased in a perfectly crunchy wonton that was crispy and light without being greasy. And, oh, the filling. Real melted cheese that stretched like amazing pizza cheese mixed in with some tasty imitation crab to create a beautifully smooth and creamy filling that could only be described with words not suitable for print.
Our entrees could not hope to match the expectations set by our crab rangoon. My friends both ordered the orange chicken. On the plus side, the chicken was tender, and the dish overall was quite good. On the not-so-plus side, it didn't really taste like orange chicken. Instead of the expected citrusy taste, it was more like chicken in a light honey glaze.
I went with the spicy stir-fried chicken. You're probably asking yourself, "Ryan, you're a self-described spice wimp. Why did you order a dish with 'spicy' in the title?" Well, the dish had chicken and lots of tasty vegetables, and I ordered it as mild as I could.
[gallery columns="2" ids="87763,87764"]
It was still too hot for me. Like lip-tingly hot. I'm hopeless.
The dish as a whole was fair. The chicken was good, but the vegetables didn't add much, and the spice overwhelmed my tastebuds too much to notice much else about the flavor.
But fear not. I order another set of crab rangoon to go so I could end this wondrous quest on a high note. Thanks to everyone who came along for the ride this summer.