If you're looking to upgrade your drink order to a Moscow Mule or a glass of Merlot, Columbia's newest bar offers a variety of cocktails, beers and wines. The Understudy aims to make the high-quality bar concept approachable and affordable in a college town.
This is the second local bar for co-owners Ben Monsees, Ryan Walsh and Andy O'Neill, who also opened The Shot Bar in March 2012. Monsees says their goal with The Understudy was to create a bar with the ability to make almost any cocktail.
After two years of looking for the right location in Columbia, they decided to open the bar underneath Kaldi's.
"I think most people, at least as far as the college crowd goes, feel comfortable walking into The Shot Bar, and that's what we wanted to do as well, whether you're just going out for a couple of beers or [to] try some cocktails you might not have had before," Walsh says.
When you walk inside The Understudy, you are greeted by warm, overhead lighting, exposed brick walls and the 33-foot wooden bar.
"We liked the interior, and we used a lot of the natural elements of the building to add to the decor of our bar," Monsees says.
The bar's style creates a new category that doesn't fall exclusively under lounge or sports bar. Monsees says the goal was to make a combination of different bars. For example, with 10 TVs it could be considered a sports bar, but the cocktail menu could classify it as a lounge.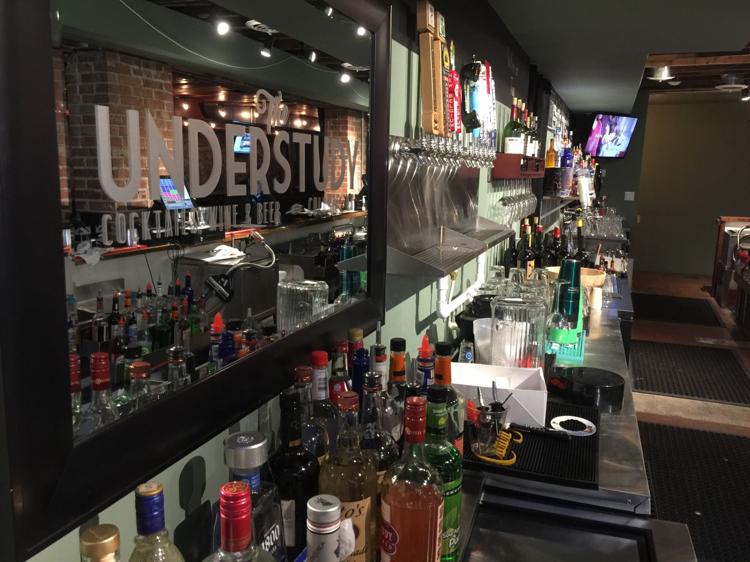 The bar has a full kitchen, and Monsees says they plan to expand The Understudy's menu in the future to include food as well. But it was important to them both to make drinks the first priority.
"We spent a lot of time and effort building the bar to serve an extremely wide variety of drinks," Monsees says. "A lot of places in town are either geared toward college, and they kind of dumb down the service aspect of it, or they are built for the cocktails and the wine, and they don't work as hard as they need to to fill it with college students and young professionals."