When you walk inside Toasty Goat Coffee Co.'s new cafe, you can expect to see a decorative medley of plants and lights hanging from the ceiling above, neatly arranged tables handcrafted from reclaimed wood from an 1800s mill and a chandelier made from the leftovers of an aluminum spool. 
But the most endearing and intriguing part of the cafe is tucked in a corner: a scaled-down coffee bistro stocked with tiny cups, a mini stovetop and a small kitchen sink—for children to play in. 
"Kids like to pretend that they're grown up," says co-owner Danelle Prevette, who designed the little coffee shop. She has four children, all under the age of 5, and all have tried out the baby bistro.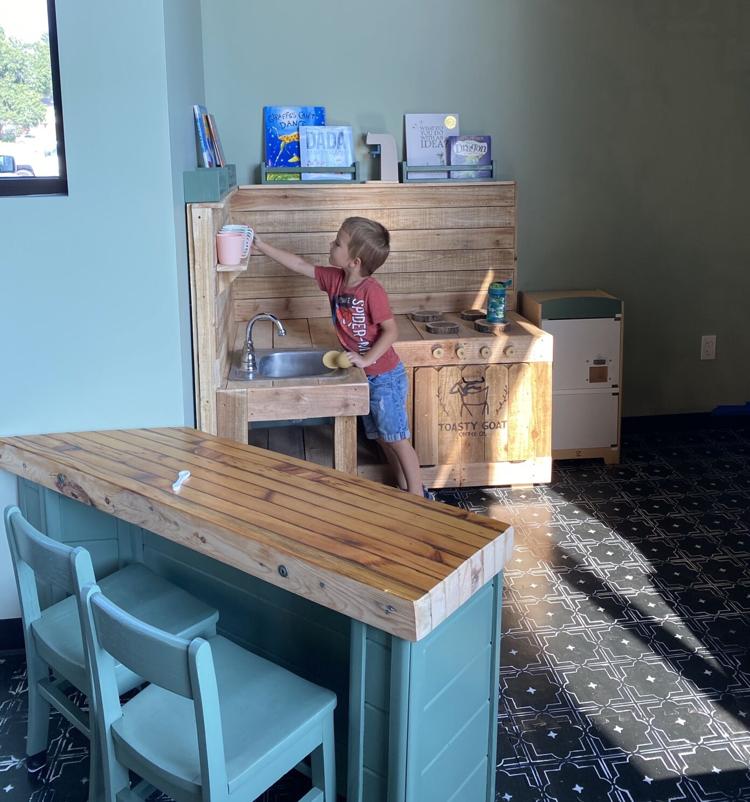 Toasty Goat Coffee Co. was originally started in 2019 by two couples: Danelle Prevette, Nate Prevette, Nate's sister Rachel Bryan and Josiah Bryan. Danelle and Rachel, both mothers, realized there aren't many coffee shops across Columbia that are parent-friendly; most are quieter study spots for students. So they decided to start brewing their own coffee and set up a shop—but with a toddler-friendly twist. 
Their new location, 515 South Scott Blvd., is ideal because the area is a coffee desert of sorts. Aside from a Starbucks, coffee house options in the area are limited. However, it's an up-and-coming area with churches in the vicinity and a new retirement community being built. "There are a lot of parents who live on this side of town," Josiah says. 
Though running a family venture can be risky, each of the owners brings something unique to the table, Danelle says. "When we were starting, it felt kind of scary. And I was like, 'Well, what's the worst that can happen? We can go into debt, and we could all hate each other,'" she says jovially. So far, though, working together has been fun for the four owners, whose strengths complement one another.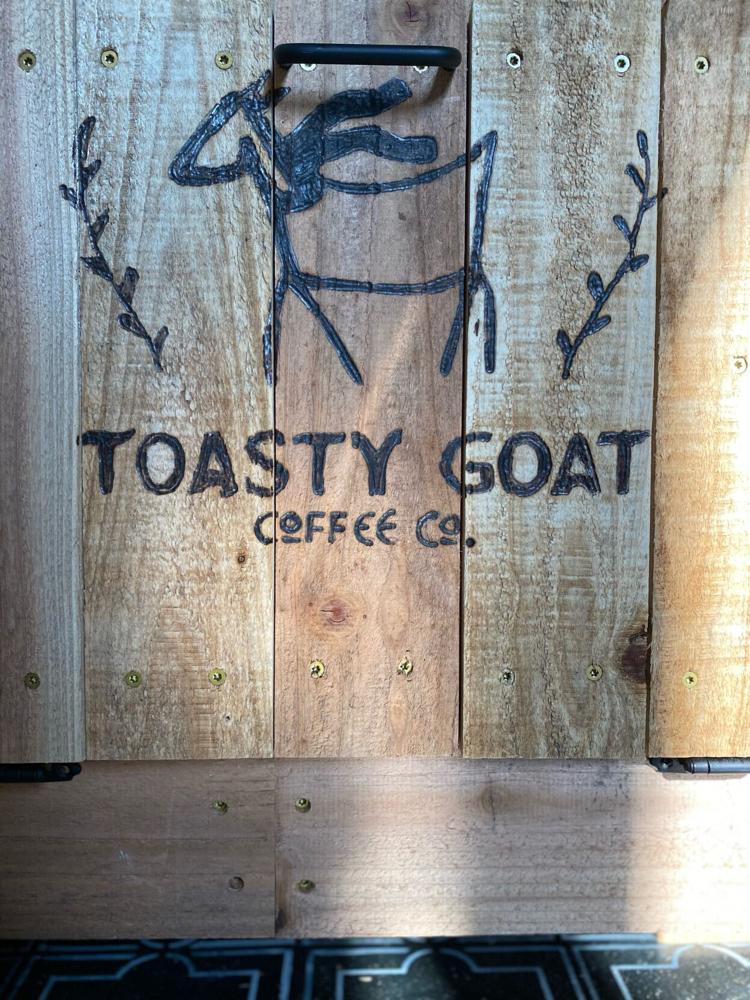 Danelle is good with design and is the designated plant-caretaker. Her husband Nate has been the general contractor for building the cafe's furniture. Josiah, who taught mechanical engineering at the University of Missouri, is good with numbers and manages the financial side. He also likes the science behind making a good cup of coffee. Rachel handles human resources. She loves filling forms, training staff members and dealing with legal matters. 
The owners have lived in coffee-growing nations across the globe. Danelle started drinking coffee at the age of 11 when her family moved to Ecuador. Rachel and her brother Nate have lived in Jordan and Sudan, and they attended boarding school in Kenya. 
That's one reason why it's important for them to ethically source their coffee beans and make sure the farmers are actually getting paid well for their beans, Danelle says. The company sources its coffee beans from a California-based distributor called Coffee Shrub, which prioritizes direct trade relationships with coffee farmers. 
Toasty Goat Coffee Co. first started roasting their coffee out of Donut D-Light's location until they were able to secure a place of their own. "By the end of it, we knew how to run a point of sale, how to roast and we knew the basics of what we're doing," Josiah says. 
Although the owners are parents in their early 30s, they want their coffee-shop to be welcoming and inclusive to people of all generations—from college students, to stay-at-home parents to the retired elderly.
The new location is not open to the public yet. An official opening date has not been announced, but they said they plan to open in mid-September. Follow the shop's Instagram and Facebook pages for updates.
Related stories