The smoke unfurling from Meriwether Café and Bike Shop's barbecue pit swirls around the spread-out lot and lures walkers and bikers from the Katy Trail toward the restaurant's front door.
For years, people have visited Rocheport, located 16 miles west of Columbia, to explore the Katy Trail, which runs through the isolated river town. Since Brandon and Whitney Vair opened Meriwether directly off the popular path in June 2017, it's catered to those visitors and locals as a subtle change of pace for the tiny town it complements so well.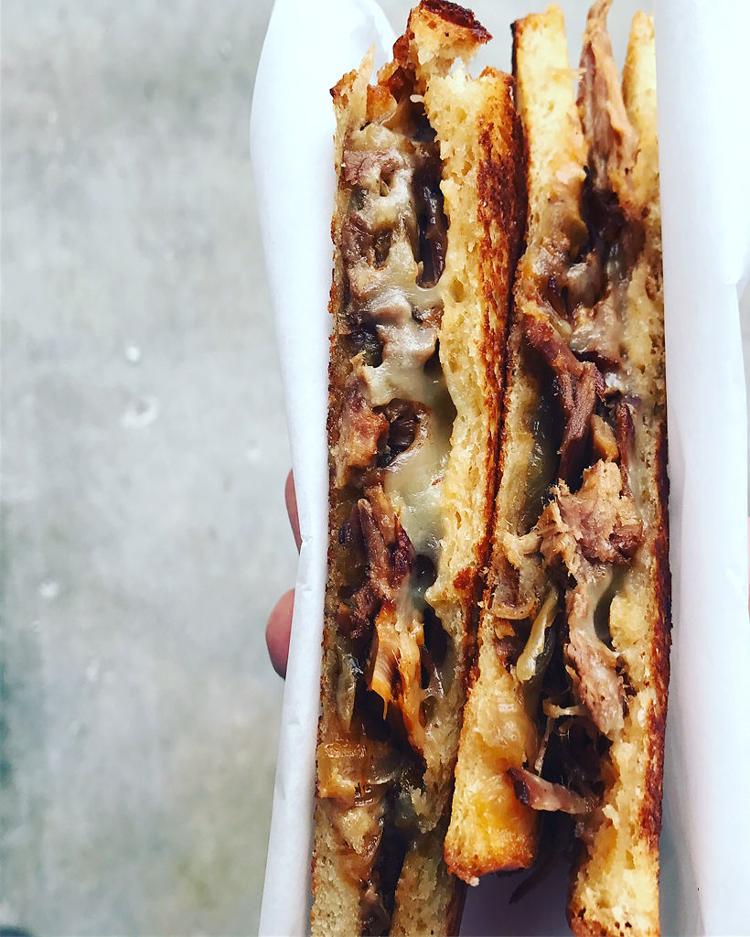 Although nothing about the cafe is notably fancy, it has a chicness to it — a contrast from Trailside Cafe & Bike Shop, which existed in the same location until 2016. The walls are painted a fresh white and dotted with local artwork, and the floor is smooth cement. But the cafe's bare look and informal ambiance allow those passing through to fill it up with their own character.
Re-branding the pit stop has been a dream come true for the couple. "It's our baby," Whitney Vair says. Meriwether's local approach and ever-changing menu elevates typical diner food with staples such as Toast Hug, the cafe's rendition of a classic breakfast sandwich, and Housemade Almond Granola & Berries.
The couple likes to experiment with a range of flavors, but their ideas are, in part, dependent on what they can get locally, Brandon Vair says. They spend nearly 70 percent of their food budget at Boone County-based businesses.
April is a "magic time for produce," he says. "Spring really just opens up a whole world of opportunities as far as menu items and menu expansion and menu creativity."
In late March, the Vairs introduced a new sandwich to their menu — the RochePork, which costs $9. The dish features slow-smoked Show Me Farms pork butt, aged white cheddar cheese, chipotle lime aioli and caramelized onions. The ingredients are then sandwiched between two pieces of grilled Italian white bread. "It definitely needs a napkin," Brandon Vair says.
The finished product is crispy on the outside but oozing from within. The hickory-smoke flavor seeps into the bread, and the melted cheese coats the onions. "There's so much good fat coming from that smoke," he says. "(The sandwich) really has a nice edge with the caramelized onions that gives it that nice 'melty-shmelty' feel."
The dish is served with beer-battered French fries and, of course, plenty of napkins.