Jan and Elle Sanchez are far from amateurs when it comes to crafting chocolate. The sisters are the owners of Tsokolate (pronounced cho-ko-lat-eh), a Columbia superfood bonbon shop that operates mostly online. Both Elle and Jan have been trained in the culinary arts, having worked under renowned chefs such as Wolfgang Puck and Daniel Boulud. Elle also graduated from the culinary school Le Cordon Bleu in Paris. However, the sisters' mission goes beyond creating decadent desserts — they use their passion for chocolate-making as a way to support survivors of human trafficking and prevent child labor on cacao farms.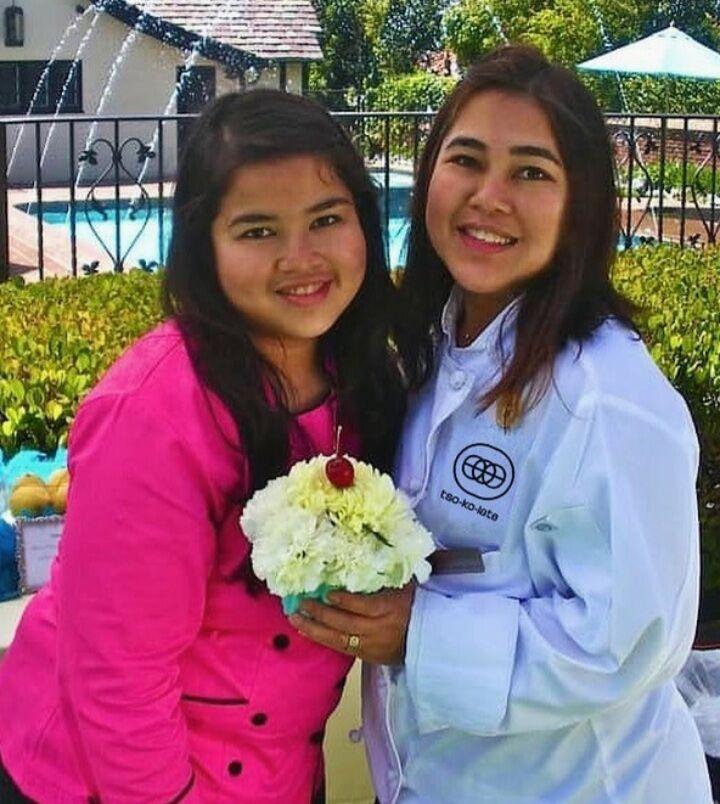 Before the bonbons
Jan and Elle grew up in Cebu, a city in the Philippines, and say chocolate has always been a part of their lives. Younger than most children learn to read, they were using different confections to make sikwati, a hot chocolate drink.
"We had a cacao tree in our backyard," Jan says. "Our mom would always make tableya. They're 100% chocolate, and that's what we used to make hot chocolate." Tableya is a round chocolate that is dropped into boiling water.
Not only did they acquire a taste for chocolate at a young age, they also learned from family to use their skills to help others and give back to the community. Many cacao farms exploit child labor, and Elle and Jan grew a passion for community service and trafficking prevention.
"Our grandmother built her own community center," Jan says. "She would train different low-income communities how to sew, how to cook, how to cake decorate, so they could make their own small business, or they wouldn't have to work for anyone else."
Working against human trafficking became a theme for the Sanchez sisters — a mission that made its way into their business.
The power of chocolate
Jan and Elle moved to Columbia in late 2019 because they wanted to work with the Central Missouri Stop Human Trafficking Coalition. They opened Tsokolate in January 2020. The bonbons are now being sold at Camacho Coffee, a company with similar values. Camacho Coffee donates 10% of its gross profits to local nonprofits such as the Central Missouri Humane Society, CoMo Youth Works and Coyote Hill.
Jan and Elle have started their own nonprofit in Missouri: Juste Deserts. The name of the organization means "poetic justice," and Juste Deserts' goal is to help survivors and those at risk develop job skills so they're less likely to be trafficked.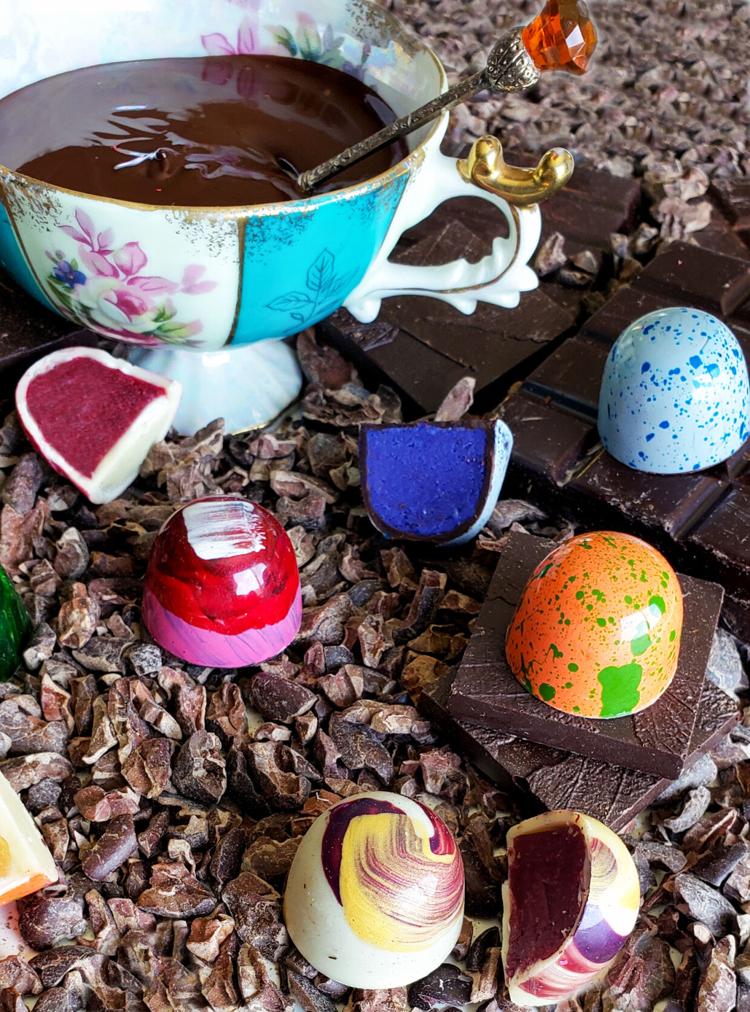 Through Tsokolate, Jan and Elle want to bring awareness to cacao farmers' work, showing consumers that chocolatiers are the last and least important step in the process from farm to table. Aware of the child labor on cacao farms, the sisters make a point to know where their products come from, sourcing their chocolate only from farms with fair and direct trade.
So, what are they made of?
Tsokolate's bonbons are encased in 72% dark chocolate — what the sisters call the "good stuff." Each chocolate is carefully hand-painted and hand-tempered, the vibrant colors on the outside of the candies matching the colorful interior.
Before creating a flavor, the sisters do extensive research into the best ingredients for gut health, testing different recipes. Some of the most popular flavors are horny goat weed, majik spirulina and golden milk.
Some flavors have antioxidants and vitamins while others have more specific potential health benefits. For example, the golden milk flavor contains ingredients often used in India for breastfeeding moms, and the horny goat weed contains a leaf ingredient that acts as a natural Viagra.
"What chocolate does is it is regenerating us," Elle says. "But people just don't know that there's so much power in dark chocolates." 
Related Stories