Under the shade of the cacao trees in their childhood backyard, sisters Elle and Jannah "Jan" Sanchez shared a passion for chocolate. They often helped their mother harvest, ferment and process cacao plants into rich, dark chocolate desserts. So it was fate that the sisters created Tsokolate (pronounced choe-co-latte) in January 2020, a Columbia-founded business selling chocolate enriched with superfoods.
Elle is the oldest of five children. She was inspired by her mother's side of the family, who all pursued artistic careers. Elle moved to Paris to study at Le Cordon Bleu and received her first culinary degree. She later received a second degree from the City & Guilds of London in hopes of becoming a culinary instructor. "I've always wanted to wear that white chef's uniform," Elle says. "I think it looks so cool on every chef, so that was my dream."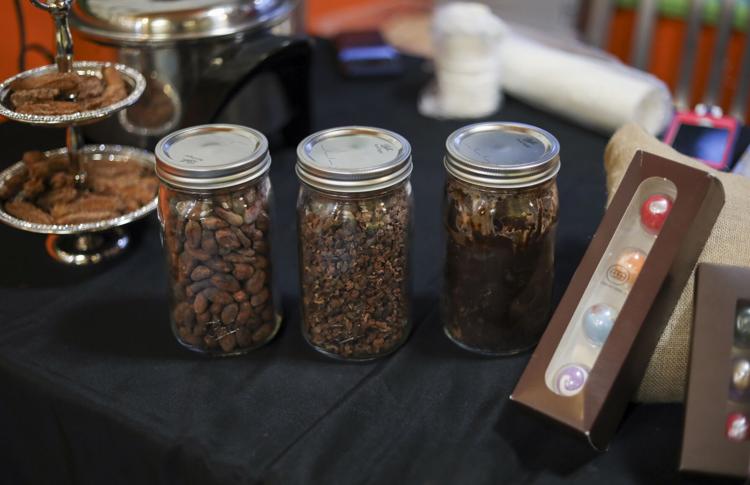 Before following in her sister's footsteps, Jan had a career in real estate when the pair lived in Los Angeles. As the youngest of the five, she looked up to her sister's culinary success and was inspired by the artistic abilities of the family. Jan completed her culinary degree at City & Guilds of London, earning the title of chocolatier. Initially, Elle was hesitant about Jan's venture into the challenging culinary world. "It takes a lot of yourself, your mind, body, mentally, physically and just everything about you," Elle says.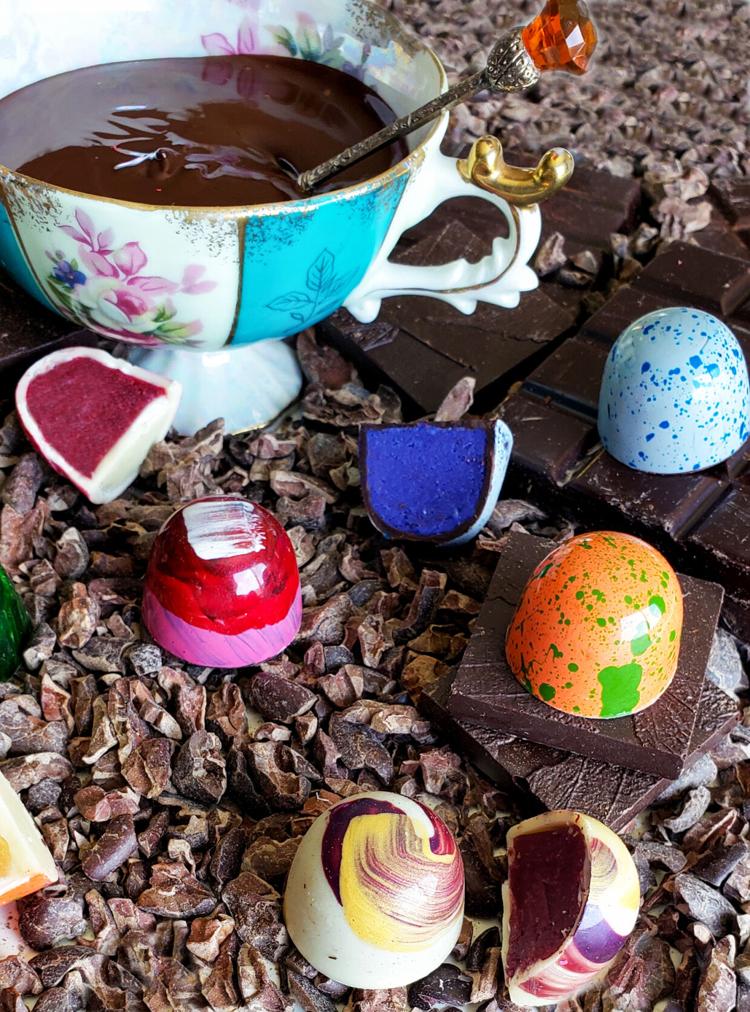 Elle and Jan opened Tsokolate after they moved from New York to Columbia. They relocated so they could help the Central Missouri Stop Human Trafficking Coalition. The sisters are passionate about preventing human trafficking and child labor on cacao farms. The U. S. Department of Labor estimates 1.56 million children currently work illegally on cacao plantations in Côte d'Ivoire and Ghana. Elle and Jan are teaching others about harvesting cacao into cocoa, including the child labor that occurs on larger plantations.
Elle and Jan founded a nonprofit organization in 2020 called Juste Deserts (Just Desserts) that helps individuals at risk for trafficking learn job skills. Last year, Tsokolate trained eight at-risk individuals, and they are currently training one Juste Deserts participant. Through this organization, the two created a hand signal that helps alert law enforcement that an individual is currently being trafficked. Funds raised by the nonprofit are also used to educate law enforcement on the hand signal and other warning signs that an individual is being trafficked.
Located on 115 Business Loop 70 West, Tsokolate sells bonbons, dairy-free milks, cookies, churros with chocolate tahini sauce and a variety of gluten-free breads. Their products can also be found at Clovers Natural Market, Camacho Coffee and Columbia Farmers Market.
Related stories