Picture this: You're out for a drink with friends, but you can't feel your nose or your hands because it's a tundra outside. You grab the menu searching for a beverage to warm you up, and all you see is cold beer, cold cocktails, cold everything. You shiver a little more.
Thankfully, if you're at The Heidelberg, Günter Hans or Flat Branch, you'll be able to find a hot boozy beverage to defrost your frozen winter self. Wrap your hands around a mug of hot chocolate — with a special alcohol addition, of course — and get your night going. 
Günter Hans
Günter Hans is full of classic spiked drinks to sip this season. Their menu, typically full of craft beers, offers hot chocolate with Baileys Irish Cream as well as apple cider with Fireball whisky during the winter. 
After the Christkindlmarkt, which happened on Dec. 7, the hot spot started selling gluehwein, a hot, spiced red wine that's a German favorite, according to a Facebook message from the Günter Hans bartenders. They're only selling it while they have it, so if you're gunning for gluehwein in your goblet, you might want to call ahead and make sure it's still available. 
As a must at Günter Hans, add a pretzel to your order. Hot pretzel? Hot chocolate? Yes, please. 
The Heidelberg 
Escape chilly gusts of wind at The 'Berg, where you can grab a cup of Irish coffee or spiced rum cider. Not sure what Irish coffee is? It's coffee, whiskey and sometimes a dash (or two) of Irish cream. The spiced rum cider includes, of course, spiced rum and hot apple cider.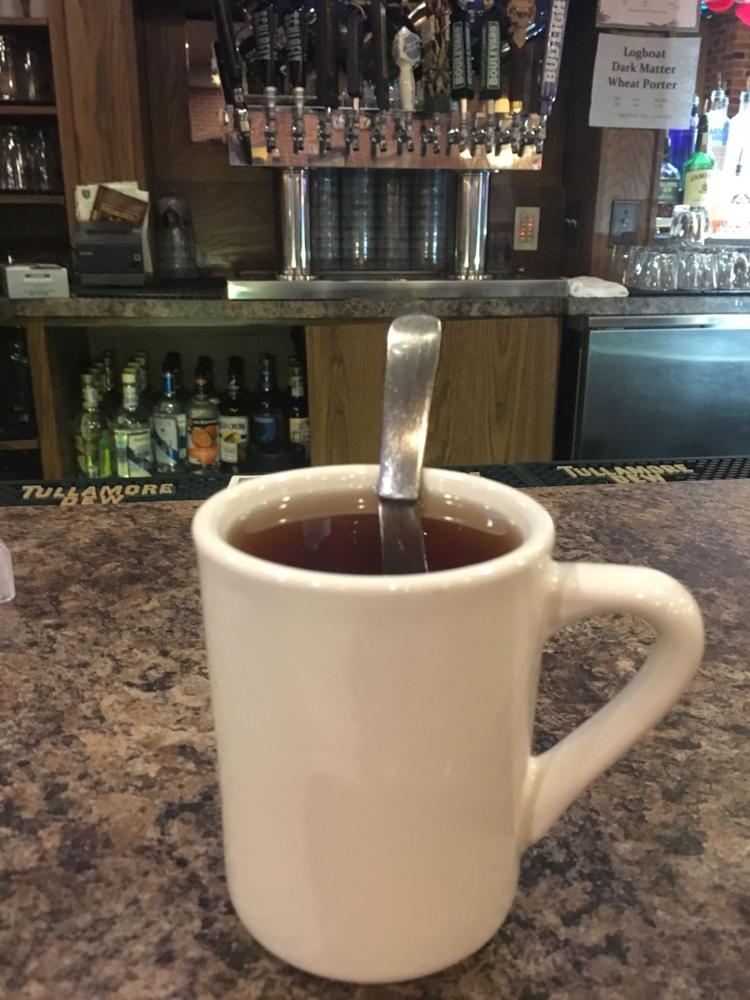 You can order hot beverages year round at The Heidelberg, unless the restaurant runs out in the summer, when there's no reason to order more until it gets cold again. Spiced rum cider: gross in August but a lifesaver in January. 
Order your spiced rum cider with something cheesy such as a quesadilla to get that spicy and savory flavor. And hey, if you go during happy hour, which is from 3:30–7 p.m. Monday through Friday and 10 p.m. to midnight all week, appetizers are buy one, get one free. 
Flat Branch Pub & Brewing
Whisk into Flat Branch for an essential warm drink: the hot toddy. Flat Branch's spin on the classic is made with bourbon, lemon juice, honey and hot water, pretty close to a typical hot toddy. If you've ever wanted to drink tea, but also alcohol, this is the boozy beverage for you.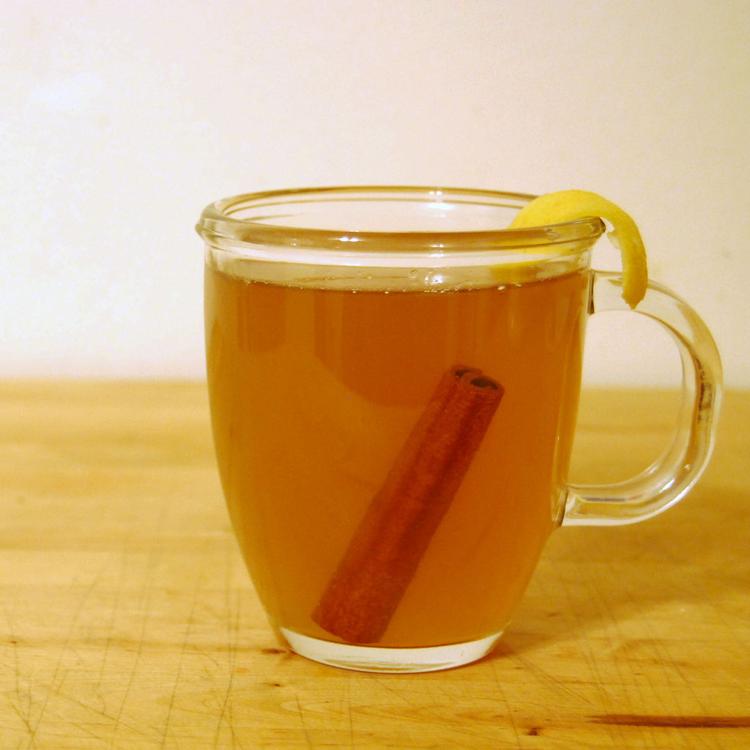 Try it with the Flat Branch ham melt. The savory ham and cheese will pair well with the sweet tea and bourbon flavors in the beverage.