Logboat Brewing Co.'s cider offshoot, Waves Cider Co., is hopeful to open this summer, though there is no official opening date yet. Vox spoke with Judson Ball, Logboat's co-founder and director of marketing, about plans for the new spot, located at 604 Nebraska Ave. Here are our top questions for Ball and co., answered:
1. Why cider?
"From the get-go, I think having a very diverse portfolio of beverages was important to us," Ball says. Logboat's current beer offerings contain malted barley, but cider doesn't, which means it's a viable option for a gluten-free crowd, including Ball himself.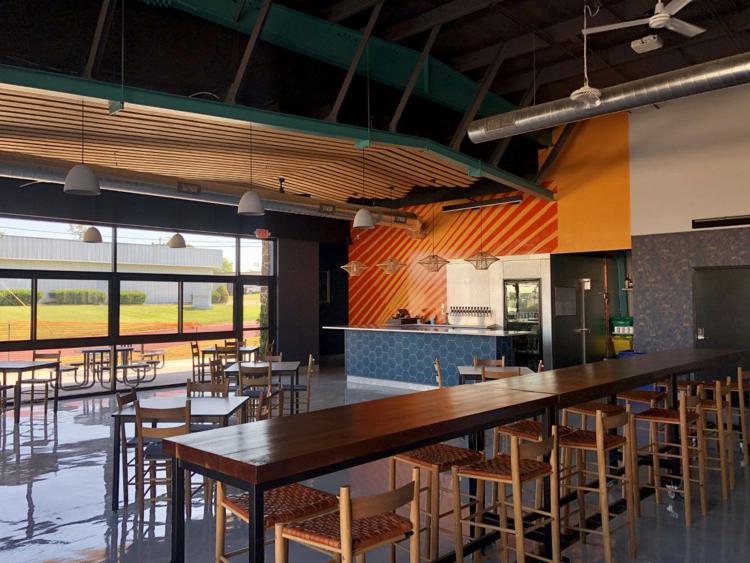 "About three years ago, after we started the brewery, I found out that I was allergic to beer," he says. "I was in that demographic of people that couldn't have any of our offerings." Ball says this opened his eyes to how many people in the state are gluten-free or allergic to beer. "We started playing with some other beverages and all really liked cider and the process and how much you could do with it," he says.
2. What types of cider will Waves offer?
Initially, Waves will offer two ciders. "We'll also be serving ciders that we don't make just so if customers come in and want to get an idea of what we will be doing, we're carrying the best ciders that we can get our hands on," Ball says.
Bottle- and can-wise, Ball compares Waves to how Logboat started its distribution: slow and steady. "We don't distribute across the entire state yet; we only distribute to 38 counties, and that's after six years."
There are plans for limited cider can and bottle lines, but Ball says the majority of cider Waves makes will stay in central Missouri. "We don't anticipate going across the state very quickly," he says. "It's going to be a slow process. We're still new to cider making, so we want to make sure we're putting up the best product we can."
3. How is the cider made?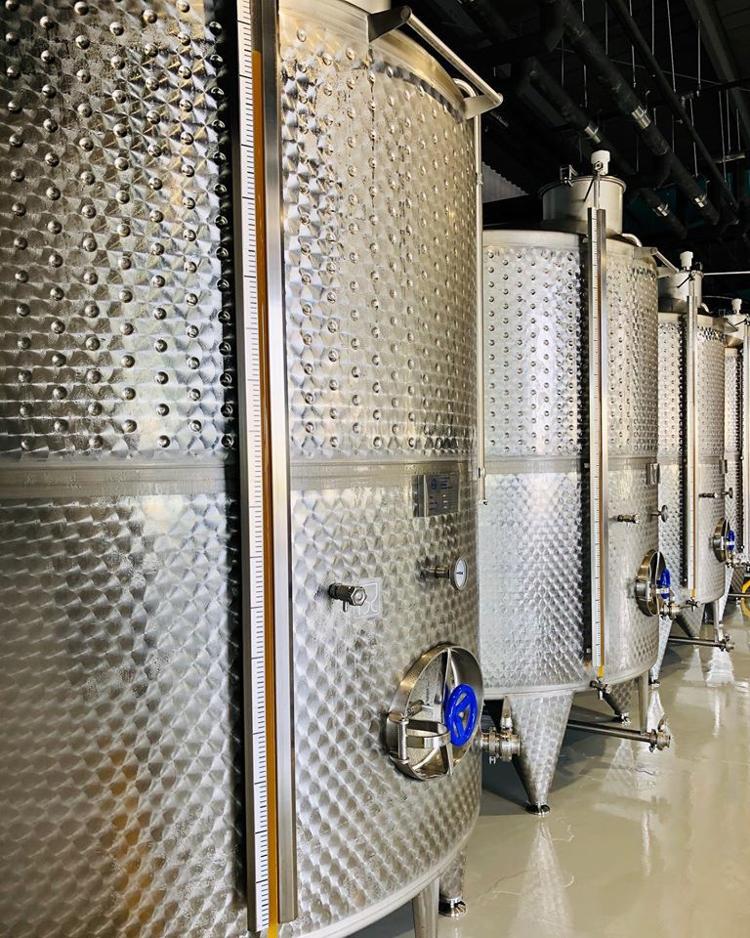 Making cider, much like brewing beer, involves fermenting. "We're just fermenting apple juice … instead of using wheat and barley to extract all the nutrients from them," Ball says. When you visit Waves, you'll be able to see the tanks of juice as you sip your cider.
"We'll also work with some local farmers to source apples and then press those apples in-house and ferment those juices for some smaller batch, more boutique ciders," Ball says.
The crew has been working with Adam Saunders, owner and operator of Adam's Apples,* to connect with local apple farmers and to start an orchard of their own — about two acres of apples. Planting will start in spring 2021.
"Cider apples are a little different than the apples you get at the grocery store," Saunders says. "They have a different flavor profile that makes them not necessarily good to eat, but when crushed and fermented, adds a lot of character to the cider."
In August, Saunders will do the grafting for apple trees that will bud next spring. "There's a little bit of surgery you do," Saunders says of the grafting process, in which you slice open the root stock and insert a healthy apple tree bud.
"You slide in just one little bud, off of a good variety, like a GoldRush, or any of these hundreds of varieties," he says. "You slip it under the bark. You wrap it in some rubber bands." The grafted tree will grow about shoulder-high and then can be planted in an orchard.
Saunders preps the trees in his nursery downtown. "There's about 1,000 trees that I've grafted there that are going out to Waves' orchard and a couple of other orchards around the area," he says.
Saunders is excited for the trial and error of it all. "There's a lot we're going to learn in the coming years about flavors and what grows well here and what tastes good in cider," he says.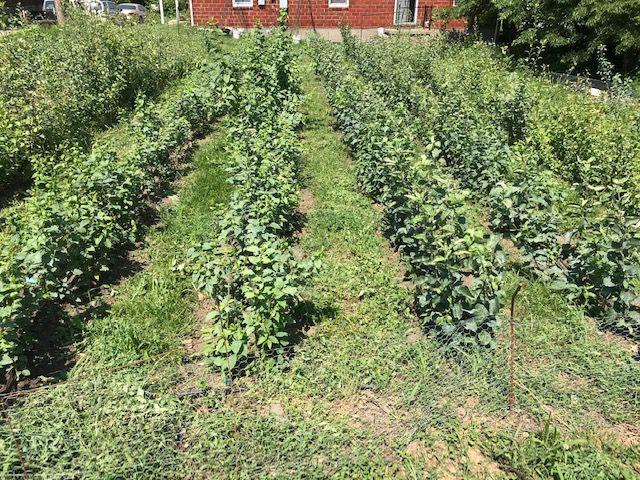 4. What else will be served over on Nebraska Avenue?
Waves will also serve wine, Logboat beer and some specialty cocktails. The concept behind the cocktails is to play with flavors from other fruits, botanicals and hops that work well with cider, sales manager Nick Hardy says, and the cocktails will change seasonally. This summer will start off with two cocktails: a grapefruit, mint and dry cider cocktail and a berry, gin and dry cider cocktail.
5. What's it like to be opening a business during a pandemic?
"We feel like we have a pretty good grasp of operating procedures and following city guidelines and making sure that our staff and our patrons feel comfortable at Logboat, so we'll just want to make sure that we do the same with Waves," Ball says. "Originally we were looking at, at some point in August, opening up to the public and having normal retail hours, but things change so quickly."
Ball says they're excited to open to the public.
"We feel really great about the space that we've created, and we're excited to share it with everybody," he says. "It's just a matter of making sure we do it safely and responsibly."
CORRECTION: Adam Saunders' title has been updated since this article was first published.
Related Articles: