Columbia's business scene moves pretty fast. If you don't stop to shop every once in a while, you could miss it. If you did, in fact, miss the openings of several new businesses earlier this year, Vox is here to recommend the latest local joints. Best of all? They'll remind you of spots you already know and love. 
If you like the Columbia Jazzercise Center, try Rho Engine Room
If you're into alternative workouts (or if you just hate treadmills), then you've probably already heard of the classes at Laura Kitzi's Columbia Jazzercise Center. Although Kitzi's new venture, Rho Engine Room, features similar hot playlists and high-energy routines, there's a big difference between donning your dancing shoes or sitting down at a sleek WaterRower Club machine.
After a year of traveling, Kitzi returned to Columbia with this new fitness business concept. Rho Engine Room workouts feature 20-person classes, unique heart-pumping rowing intervals, dumbbells, weighted bars and a balance machine. Choosing an alternative fitness has paid off for Kitzi, too. She says that Rho has the potential to make waves nationally if investors take the business to other cities.
"Personally, fitness brings me the ability to be the bright spot in the day of hundreds of Columbians," Kitzi says. 
If you like Poppy, try The Nest Boutique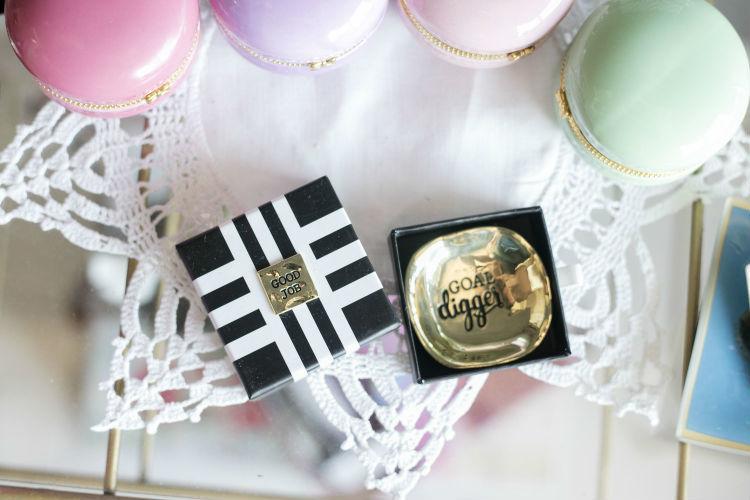 If you've perused The District at all, then you've either seen or shopped at Poppy. The quaint accessories that brighten its windows are a local reminder of Columbia's trendiness. That same trendiness has blossomed at The Nest Boutique, owned by Nikki Burton and one of four shops owned by female entrepreneurs at the Southport Marketplace.
"We are four individual entities that share one space," Burton says. "We have four different networks of people. You have such a diverse portfolio of shoppers that come in."
Burton sells a variety of accessories, from custom ball caps to leather earrings to letter jewelry, which she gets wholesale or from local artisans. Most of the proceeds from her products benefit some sort of charity, she says.
The Nest Boutique originally opened for one weekend a month starting January 2017, but it has spread to six days a week this summer. These schedule changes are especially impressive given the fire that set the store owners back during one of the first weekends in August. But Burton says nothing makes her happier than seeing people enjoying shopping.
And shop people do, especially with the perks Southport Marketplace offers, including a rewards program, local delivery, personalized gift baskets and private shopping events. 
If you liked Midway Golf & Games, try the revamped Midway Golf & Games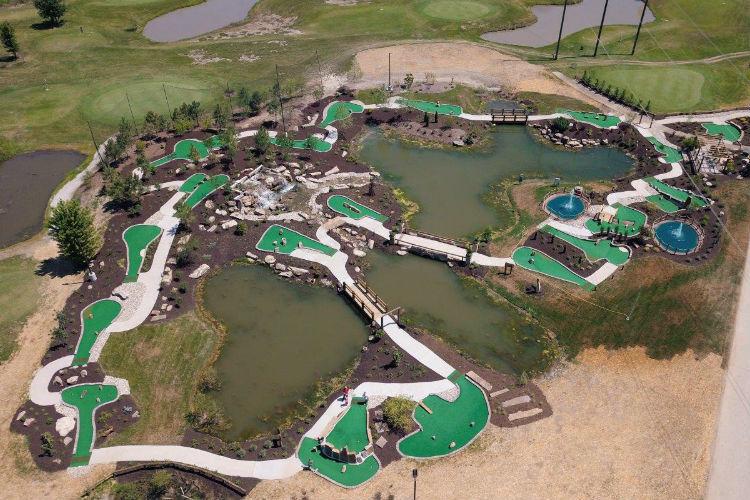 Although Midway Golf & Games has been around since the 1990s, it has emerged as a sparkling new entity after seven months of renovation. The family fun destination boasts a new 18-hole miniature golf course and go-kart track, among other updates.
"The owners truly felt that this was something Columbia and mid-Missouri truly needed," advertising and media coordinator Allie Rost says.
Midway officially reopened Memorial Day weekend for the summer season, but the driving range's heated stalls make the locale accessible all year. But after the hot, dry summer, Rost is ready to see some change in weather. Cooler evenings have been a hit, she says.
If a driving range isn't your cup of tees, Midway also offers batting cages, foot golf and two bocce ball courts.  
If you like Britches, try Free Association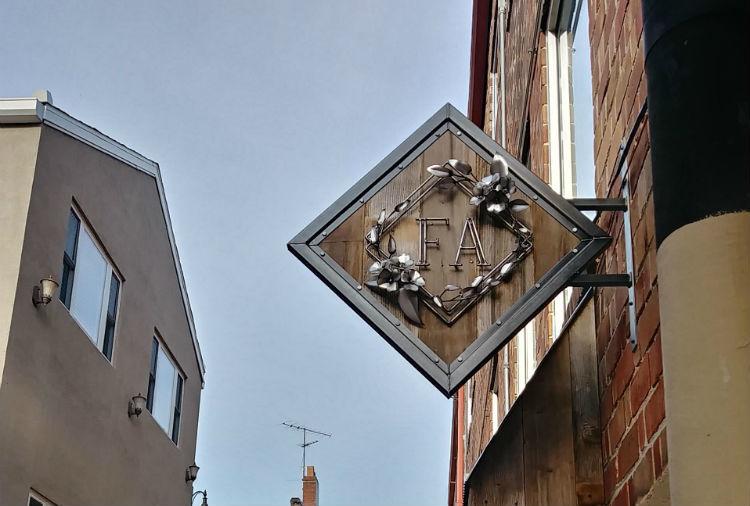 Do you love that Britches carries local fashions but lament that the store doesn't carry your size? Try Free Association. This Alley A boutique offers cute, modern clothes in plus sizes. Business owners Sarah Lockwood and Rebecca Burkholder saw a need in Columbia for an affordable local boutique that catered to all women.
"Every once in awhile I meet someone that is really struggling to find something that they want to wear, that they feel confident in," Lockwood says. "I'll meet them and they'll be like, 'What do you mean you have my size?' or 'Oh my God, this fits me!' so it's really, really satisfying to provide something that makes other women feel good about themselves."
Currently the boutique carries sizes 14 through 30, but Lockwood says she wants to include even more sizes in the future. Free Association sells national and international brands from Los Angeles to the United Kingdom. 
If you can't find time to stop by soon, Free Association will be part of the district booth at the Roots N Blues N BBQ Festival with other downtown stores. The shop owners are also hosting a fortune-telling night the Friday before Halloween, so swing by for some tarot tricks or treats.
If you like the Yellow Dog Bookshop, try Speckled Frog Toys & Books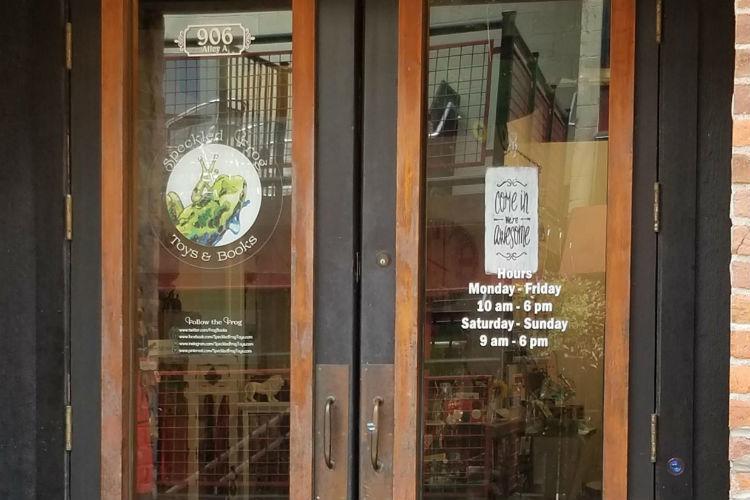 Do your kids go nuts feeding their creative sides with books from Yellow Dog Bookshop? Then they're going to love the educational games and fun crafts at Speckled Frog Toys & Books. The shop's wide selection of toys offers the perfect gift for the child in your life. 
Co-owners Erin Babb and Shelly Cassiday describe the shop as a mother-and-daughter quest to find quality toys that inspire creativity, discovery and investigation. They want to encourage parents and children to explore together.
"I love when families come in together," Babb says. "It is so much fun to help families pick out just the right toy or game. The store is so fun because parents enjoy themselves just as much as their children."
Babb says she opened up the shop in Columbia because the city was her home. Her mom attended college here and moved back after Babb graduated high school, so now Babb's returned with her husband and daughter. While Babb raises her own family, she'll provide other Columbian families with ways to unplug at home through Speckled Frog.
Hop on over to 906 Alley A to visit the un-frog-ettable toy and book store.