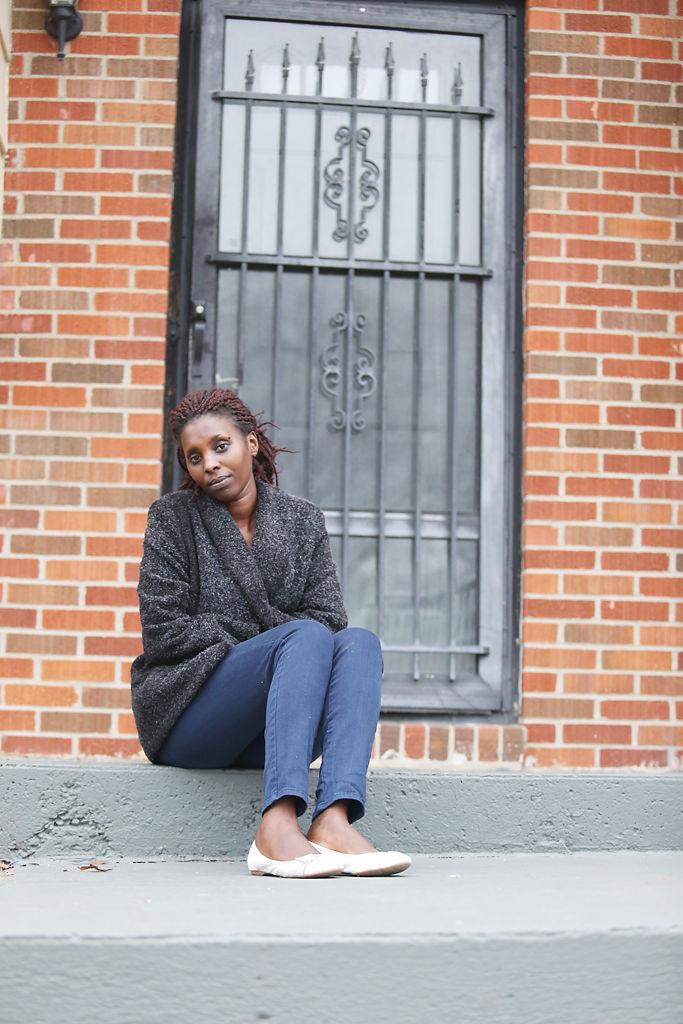 A young Congolese woman sits at the end of a plastic folding table. Stress from refugee camps and unemployment have slimmed her frame. Draped in a turquoise and magenta shawl, she leans forward to take notes. Her prominent cheekbones form a smile that reveals white teeth that contrast with her dark skin. She is one of the youngest in the beginner English class that gathers four mornings a week in the J.W. "Blind" Boone Center. Twenty-three-year-old Yvonne Gatekerezo knows more English than most in the group.
Her fellow students have traveled from various places around the world to Columbia. In this building situated along Providence Road, Gatekerezo and others with the same story of war and isolation learn to assimilate.
They fill out practice job applications. They laugh with American teachers who ask about their weekends and mime the meanings of fundamental English words and smile at one another as they share answers.
The handmade signs on the classroom walls dictating "computer expectations" and recommending "good listening" skills have little to add to the lives of the students: a wife whose visa-less husband is stranded in Kenya, a mother hopes to see five of her seven children grow up, a refugee who stutters during a class activity as she says the only place in the world she wants to be is with her family.
Gatekerezo is proficient in Swahili, French and Kinyamurengue ­— languages she learned before moving to Columbia after the war in Congo began again in 2008. Before Columbia, she lived in Nairobi for four years. Before that, she spent two years alone in an orphanage near her hometown, Minembwe. She met her husband, Desire, a fellow Congolese refugee, in Kenya. Unable to acquire refugee status, he must stay there. Gatekerezo's parents, who left Congo for Rwanda at the war's start, have also moved to Kenya, which Gatekerezo says is the first step to getting to the U.S.
Piecing her story together in her newest language, she wipes her eyes. "When I remember," she says, "I cry."
Since Sept. 10, 2014, Gatekerezo has lived in a brick house on Jackson Street. The house accommodates her and nine other people: her brother, her grandmother, her cousin's aunt whom she calls her younger sister and four others. Without a car, Yvonne depends on her caseworker, Solomon, a fellow classmate, or a friend from church to drive her to school on Providence Road.
Each day, Gatekerezo arrives dressed in an outfit selected from her only suitcase. At 8:30 a.m., she settles into the same spot at the plastic folding table for the two-and-a-half-hour class. When she hears words she doesn't understand, her brows scrunch together. With chipped pink nails, she scratches the roots of her hair that's tied into a bun.
Gatekerezo's friend Speciose sits next to her. She is also from the Congo. She has five children. Uninhibited by language, the women share stories in Swahili. Their eyes widen. Their lips curve into smiles. Speciose's shoulders rock with laughter as she plays with the fraying end of one of her braids. Gatekerezo says, "She laugh because my hair natural." She's since styled it into auburn braids.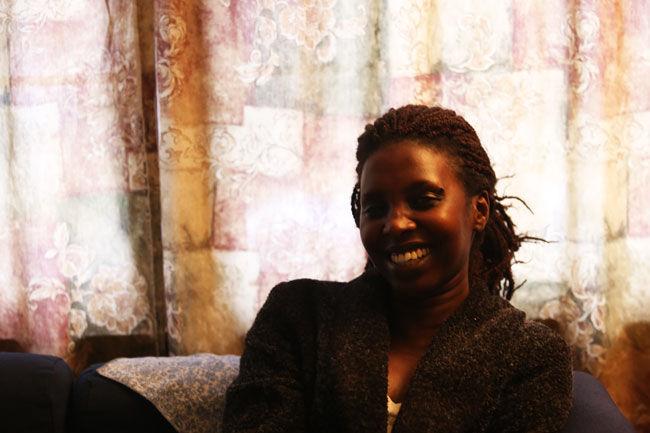 On Sundays, in the same room, Gatekerezo goes to church. The Agape Fellowship Church reminds her of home. Its members fled from the same part of the world and share two of the same languages, the same Christianity, and the same tradition of musical worship.
Gatekerezo's low black heels click across the linoleum floor. She smiles, she kisses cheeks, she laughs, and she takes hands in hers. The opening song becomes nearly the length of an album, and Gatekerezo and most members stand until the very end. The melody booming from a synthesizer grows louder and brighter. Recreating a dance common in refugee camps, the Agape Fellowship bows heads in unison and runs in place.
Eventually, Gatekerezo strides to the front of the room and takes the microphone. She is barely audible over the blaring tune and the rhythm of feet stomping the ground. Eyes closed, she hops back and forth slightly and sings about the strength that has kept her alive over the last six years.
Gatekerezo has a job now. On one of her last days of school, she completes a worksheet for a class activity. A prompt reads: "I am happy when … " She pauses. Then, she writes, "When I am in school."