With increasingly more Asian restaurants appearing in Columbia, owners are focusing on innovative creations to stand out. Seven new Asian restaurants opened here in the past six months, including a family-owned food truck, on-trend cuisine and existing restaurant owners launching new eateries. And this upswing isn't limited to Columbia.
Across the country, the number of Asian restaurants grew by 135 percent from 1999 to 2014, according to Euromonitor International, a market research company. The second-largest growth area was Latin restaurants, with a jump of about 90 percent.
Downtown in particular has experienced a large influx of Asian eateries, with a trio of establishments opening within seven months of one another. J-Petal and Poke on Ninth Street is one of those. Manager Boen Dang says the Hawaiian- and Japanese-infused food joint targets the college crowd. The restaurant specializes in Hawaiian crepes, light bulb drinks — a drink served in a bulb-like cup — and Japanese poke bowls.
Big Mama Chim's Noodle House and A Little More also joined J-Petal and Poke downtown this year. Chim's serves different types of noodle, curry and soup concoctions, while A Little More offers poke bowls, sushi burritos and rolled ice cream.
Meanwhile, two well-established Asian cuisine entrepreneurs also opened new locations: Jina Yoo with Le Bao and Kwang "Kory" Yoo with I Am Sushi and Grill. Each has a different motivation for their new endeavors.
Both restaurateurs talked with Vox about their aspirations and how they want to expand their restaurant brands by giving customers new tastes to feast upon.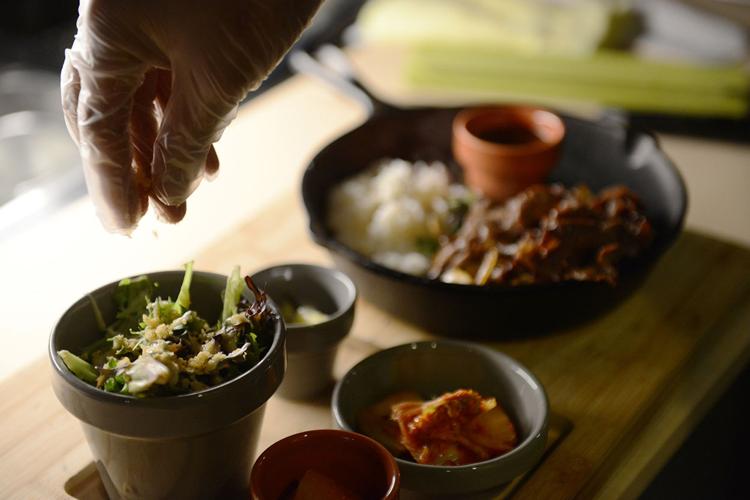 Yoo ready for something new?
Jina grew up in South Korea, and after moving to Columbia, she opened her first restaurant, Jina Yoo's Asian Bistro, in 2007. When she finally paid off the original location in 2016, she immediately decided to take a stab at a new one. "I worked my ass off, literally," Jina says. "It was a painful, painful experience, but I'm a project person."
After visiting restaurants and farmers markets across the country, Jina launched the comfort food-based Le Bao in August of this year. She built the Asian eatery with the intent of starting a franchise. Opening another Jina Yoo's would have been easier because she'd already established her brand, but Jina was not going to be at Le Bao all the time. As a solution, she trained manager Justin Heintz to use the recipes she'd created. He now runs Le Bao nearly independent of Jina, but she still stops in occasionally.
The name Le Bao refers to the Chinese steamed bread roll, shaped like a dumpling and stuffed with different fillings. She fuses American comfort food with Chinese street food to make her buns, offering fillings such as Philly cheesesteak and fried chicken. The menu also includes indicators for dishes that are vegetarian or vegan.
Even with her personalized menu, Jina still worries about oversaturation of the Asian restaurant market in Columbia, but her confidence in herself overcomes any doubt. "Definitely what I have, no one can touch," Jina says. "Because once they get hooked on my food and my personality, they just can't get away from it – unless I piss them off."
The thrill of the grill
In 1998, Kory Yoo also came from South Korea. Originally, he lived in Michigan until his parents opened a beauty shop in St. Louis. From there, a friend told him that Columbia would be a good place to start his first sushi bar. With the goal of developing his business, he opened I Am Sushi and Grill this past August to expand his already distinctive brand in Columbia; he also owns Geisha Sushi Bar and I Am Sushi Burrito.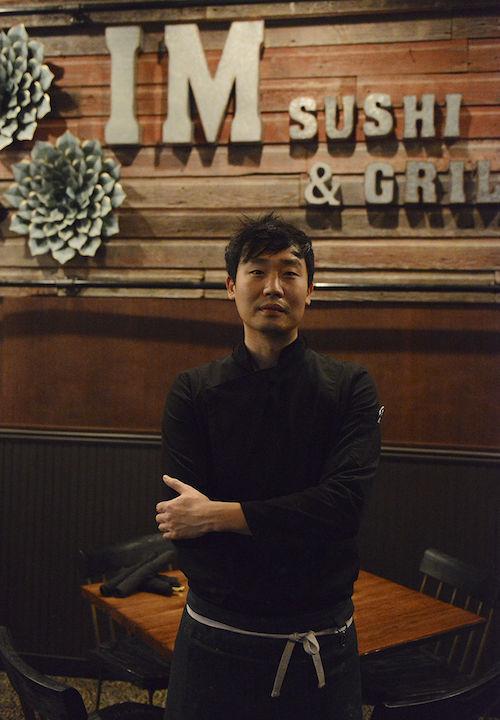 "I like to start more new things," Kory says. "I don't want to be just a one-restaurant owner. I want to be more of a businessman, so I try to bring more food into this town."
Even Kory can't always predict what people want, as the new grill is selling more Korean barbecue than sushi. His motivation behind the grill was to bring Korean barbecue to Columbia because his customers were always asking for something new. Some of the items on the menu include Bulgogi beef, La Galbi short ribs, Chashu pork belly and sashimi.
Competitors are popping up left and right, but Kory says it isn't a problem because his restaurants target all the senses. He says he creates food that looks as appetizing as it tastes, feeding the eyes and the mouth, which has been his secret to success.
Whether a restaurant for 100 or 10, a quick stop or sit-down, there's no shortage of options around Columbia when it comes to eateries that feature Far East food. This trend doesn't seem to be slowing down any time soon, and local diners aren't complaining.