With Columbia's vast array of Chinese food options, it can be tough to navigate the waters and decide where you want to go. Whether you're looking for a nicer, sit-down restaurant to celebrate an occasion or a holiday, to get a snack, or looking for delivery, Columbia has lots of options. Combining Facebook, Google and Yelp reviews, Vox created this guide to figuring out which of Columbia's Chinese restaurants will meet your needs.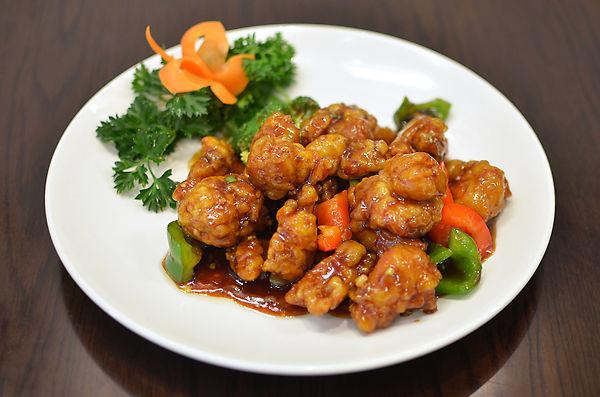 Best restaurant for a holiday/occasion
Bamboo Terrace, 3101 W. Broadway Suite 101, Sun.–Mon., 11 a.m. to 9:30 p.m.; Wed.–Thurs., 11 a.m. to 9:30 p.m.; Fri.–Sat., 11 a.m. to 10 p.m.; Closed on Tuesday, 573-886-5555
Located on Columbia's west side, Bamboo Terrace serves as the perfect place to go with a large group, sit around a table, and share a few dishes family-style, says co-owner Celeste Chen. Large groups have tons of options for dishes to split. In addition to the staples, Bamboo Terrace also features dishes like Duck Giblets and Vermicelli soup, or Sliced Beef and Beef Lung in Chili Oil. Be sure to try the Tea-Smoked Duck ($16.95), which Chen describes as boneless duck breast smoked with green tea leaves; it is served with a sauce made from dry red wine, pine nuts, soy sauce, sugar and vinegar. The dish makes for a pretty addition to your table as it's decorated with parsley, a hand-cut butterfly flower and carrots.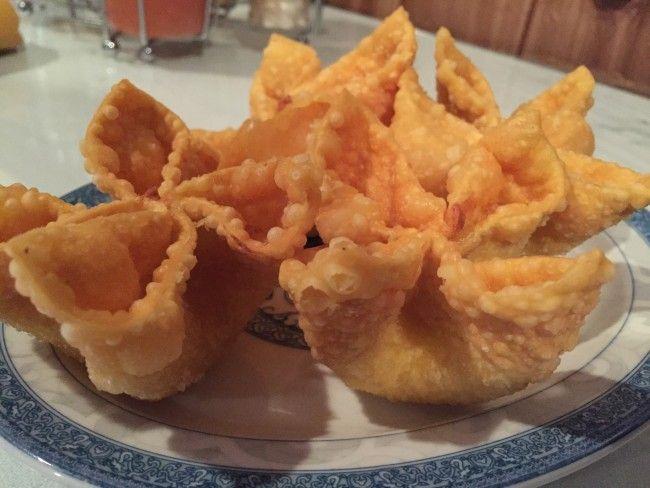 Runners up: Peking Restaurant
212 East Green Meadows Road #4
Try the Beef Stew in Clay Pot, $11.95
2101 West Broadway
Try the authentic Kung Bao Chicken, $8.95
Best restaurant to get a snack
Le Bao, 1009 Park Ave., Mon.–Thurs., 11 a.m. to 9 p.m.; Fri.–Sat., 11 a.m. to 10 p.m.; Closed on Sunday, 573-443-2867
If you're looking to satisfy your Chinese food craving but just want a bite, look no further than Le Bao, Jina Yoo's eatery just north of downtown. The restaurant's namesake, bao ($4.50-$5.50), serves as a perfect snack. Bao is a steamed bread roll made primarily from yeast and filled with different fillings, Yoo says. Stuffing options include Chinese BBQ pulled pork, which Yoo says combines Chinese and American flavors to make for a different take on a classic American comfort food. The pulled pork contains American seasonings such as black peppers and is mixed with hoisin sauce, which Yoo describes as a Chinese BBQ sauce.
Runners Up: China Moon
3890 Rangeline St.
Try the Shrimp Spring Rolls serves in pairs, $2.45
Loon Sheng
2716 Paris Road
Try the Crab Rangoons, $3.25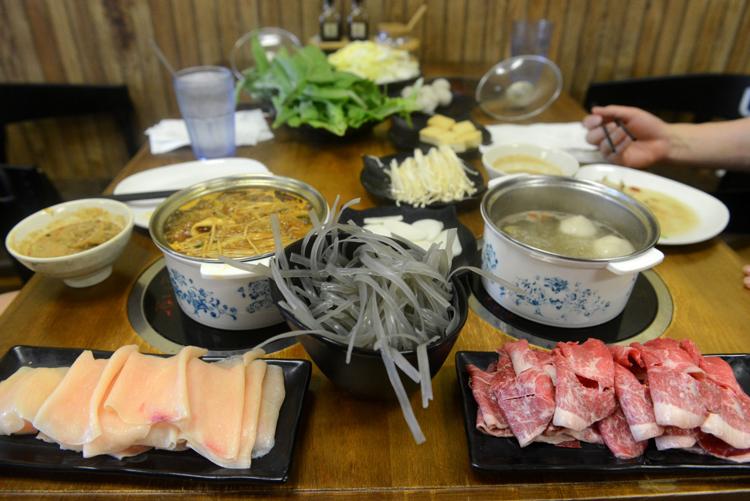 Best restaurant for delivery
Taste Place, 215 N. Stadium Blvd., Tues.–Sat., 11 a.m. to 9:30 p.m.; Sun., 11:30 a.m. to 9:30 p.m.; Closed on Monday, 573-499-0001
Delivering anywhere within a seven-mile radius ($3, or $2 within a five-mile radius), the restaurant has plenty of standard fare, but stands out with its traditional menu. A highlight is the various hot pots, which Taste Place will deliver to your door cooked, or prepare the ingredients so you can cook them fresh at home. Choose from 11 hot pot options, including spicy lamb, hot spicy dry pot or stewed fish in chili soup.
Runners Up: China Chef
27 Conley Road Suite 106
Try the General Tso's Chicken special combination plate, $7.75
3302 West Broadway Business Park Court Suite E
Try Lo Mein With Pork, $7.95
Related stories