In a world filled with "just four easy installments" and incentives making you wonder if you should buy or lease, deciding how to pay for large-ticket items isn't easy. We talked to workers from Columbia's car dealerships, furniture stores and tech kiosks so that we could spell out exactly what your options are.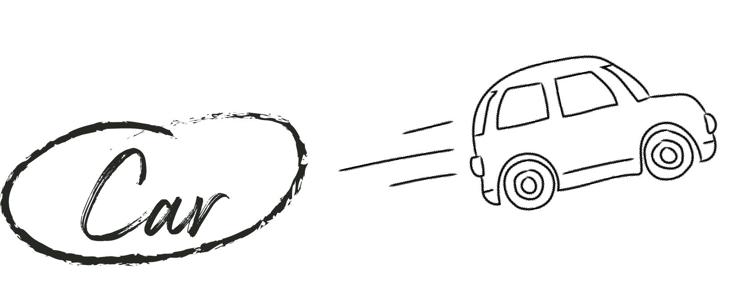 Buy if...
You have a long work commute or make frequent road trips.
The average American drives 15,000 to 20,000 miles per year, says Mikey Glasgow of Joe Machens Volkswagen. The allowed annual mileage on a lease varies depending on how much you're willing to pay. More miles equal more moolah.
You love the car and don't have commitment issues.
The car is all yours once you pay it off. Then, gas, maintenance and insurance are your only concerns.
Lease if...
You're paying off other loans.
If buying a car would require taking out yet another loan, leasing might be the best option for you. Plus, it can boost your credit.
You like driving the latest and greatest.
Leases are short-term, meaning you can easily move on to your next sweet ride.

Buy if...
You can afford the hefty upfront cost.
Buying a gadget outright will put a dent in your piggy bank, but it's the most no-fuss option. If you don't have to, don't complicate the matter with contracts or monthly installments.
You can pay the ticket price within a year.
Payment plans are a good option if you're able to stick to the monthly cost for the set amount of time. But if you can't, late fees and other charges will add up fast.
Lease if...
You're getting long-term, interest-free financing.
This mostly applies to cell phones. If your provider allows you to prolong your payments without slapping on fees, don't be afraid to take it. As a bonus, you'll be able to upgrade to the latest phones as they're released.
Seriously, buy it if you can. Leases on tech items vary greatly depending on the provider and their terms. In general, it's not encouraged because it ends up being more expensive.
Buy if...
You don't anticipate moving soon.
Paying to move furniture is expensive, but go for it if you're settled and won't have to worry about getting that California king across town.
You're renting that armchair with the hope of one day owning it.
All in all, it costs less to buy furniture items outright. Let the Netflix binges commence.
Lease if...
You're trying to make an extended-stay work situation feel like home.
Say you have to be in a city temporarily for job training or a special project — you can rent furniture (even if it's just for a month), then return it hassle-free.
You like to keep up with interior design trends, or you haven't committed to a personal style of your own.
Trading a nautical look for something more rustic is easy when you don't own the item.
Buy if...
You've got money stashed under your mattress or a healthy savings account.
Ideally, you'd want to make a 20% down payment. Use the down payment calculator at SmartAsset to see what you need for your dream house.
A burnt out bulb or a burst pipe won't break the bank — or your spirit.
If you buy it and it breaks, then you have to fix it. No landlord means you become your own maintenance person, or you need to pay for one to handle repairs.
Your current city will be your forever home.
Your house will build equity as time goes on, and you'll want to be the owner when the market skyrockets.
Rent if...
Your credit score could use a boost.
Timely rent payments will look good on your credit report and help you get a better home loan.
You have no idea what your life will look like in five years.
Is this house big enough to raise kids in? Will you still want a two-story in a few years if your knees are already this bad? Will it still be socially acceptable to have roommates?
Related Links