You can vote, you can drink at a bar, and you can buy all the lotto scratch-offs your heart desires. If you're a part of Gen Z, you probably grew up watching your parents write checks and mail bills. But with chip readers, Apple Pay and Venmo credit cards, these aren't the same finances your parents learned in home economics. How do you know what's what?
Sifting through all the information can be a headache, but having a solid credit score is essential to major life milestones, such as buying a home. Missourians rank 35th in the nation in credit card debt. You don't want to fall into the same spending traps, but you might want to think about applying for a card. We've got the answers to some of your most basic credit card questions.
Should I get a credit card?
Getting a credit card is less about whether you need one and more about whether you're ready to manage one. "A person who is ready for a credit card is someone who has a consistent income, who has financial responsibility, who has a track record of living within their means," says Brooklyn Lowery, senior manager and site editor at cardratings.com.
Marco Pantoja, MU personal financial planning instructor, points out that having a budget is key to responsible credit card management. An important part of budgeting is keeping track of what you're charging. A card doesn't give you extra money, so your spending has to fit into your current budget.
"The death by a thousand cuts is using it to live beyond your means and slowly building up your balance until your payments become unmanageable," Pantoja says.
Are there different types of cards?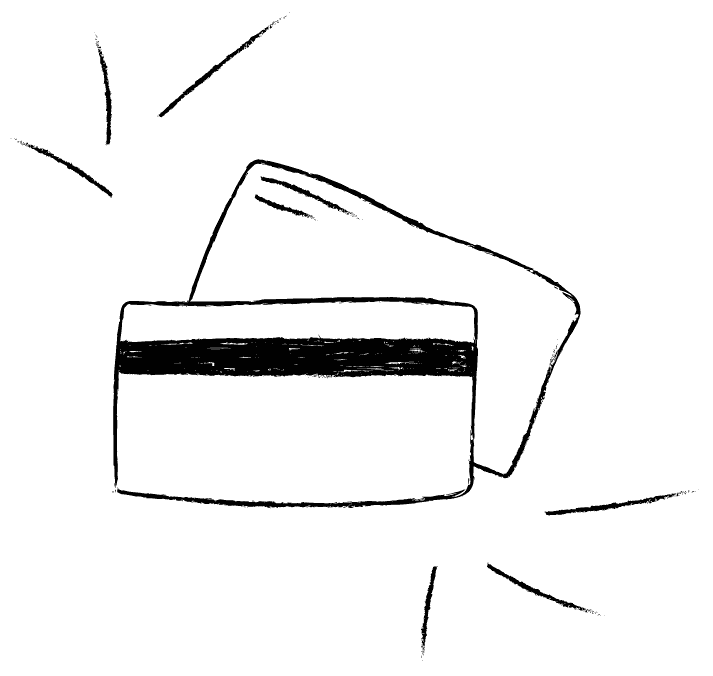 General, flat-rate cards that offer rewards on all purhcases, instead of more item-specific rewards, are perfect for first-timers. Cards from specific brands or stores that award points for shopping there are generally easier to obtain, but they aren't right for everyone. "Until you have established a pattern of spending on your own, it doesn't make a lot of sense to apply for a card that offers different types of rewards for different types of spending." Lowery says.
Pantoja recommends exercising caution in how many credit accounts or cards you have. He suggests starting with one card, and not exceeding three cards. "The more accounts you have, the more you have to manage, and the more risky and complex it becomes for you as the borrower," Pantoja says.
For those of us who are ready for more than one, Pantoja suggests a a trio consisting of one card for travel rewards (think airline miles), one card for cash back and one card with rewards for a store you regularly shop (think weekly groceries).
Which card is right for me?
Pantoja and Lowery agree that comparing cards is essential before applying for one. Consider why you need one, and research which cards will best serve you. Luckily, weighing your options is as easy as going online.
"Everyone out there has their terms of service available to be read," Pantoja says. "You can see how they're going to charge you fees, when they're going to charge you fees and how you can avoid that."
Pantoja's tip is to find a card without an annual fee, which can make render rewards obsolete. He says that there are plenty of cards available that forgo the annual fee entirely, so opt for one of those.
Lowery's advice is to review the available information closely. If you've got the right card and budgeting habits, it's less likely that your debt will end up controlling you.
Related articles