When I started writing this, I thought it was a fire story. But it's much more than that. It's about a family, the Cox-Shirds. It's built on one unavoidable fact: Tragedy strikes. It's a story about resilience, about how that word describes more than a quality to be exemplified in hard times. It's about how resilience is something you build into your daily life, how it evolves. And the Cox-Shirds know how to evolve.
Anissa Cox, 36; her daughter, Alandrea Cox, 18; and twin sons, Charley and Chance Shird, 8, relocated to Columbia from Oakdale, Louisiana, in 2010. They moved into 5405 Chamois Drive in south Columbia just four years ago. Anissa's goddaughter Sanaa' St. Andre, 17, moved in with the family in the summer of 2018. Their house was one of the few rental homes in the Thornbrook subdivision. I've lived a few streets away from Chamois for 16 years — the majority of my life. Anissa's parents had been living in Thornbrook since her dad, Willie Cox, joined the MU Women's Basketball staff in 2010.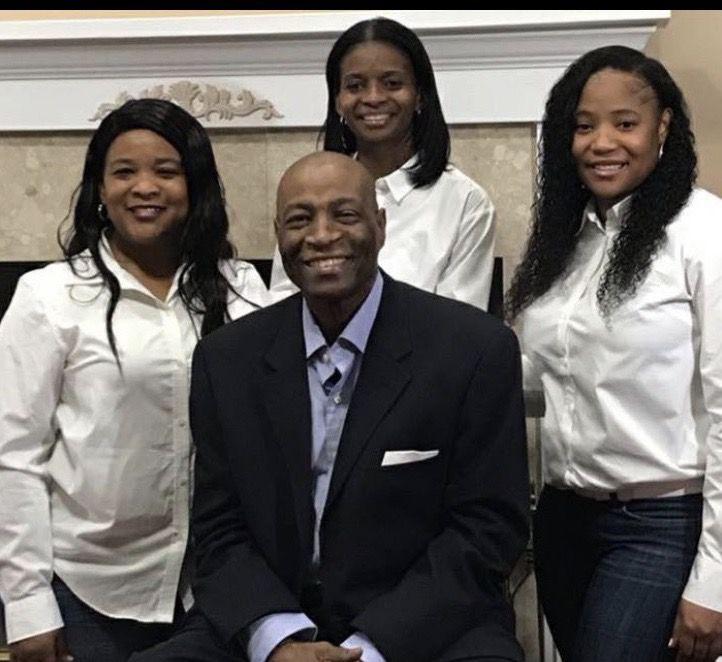 Willie wasn't the only one with a love of basketball. Just mention the sport, and every face in the room lights up. Alandrea played throughout school, and Sanaa' is a point guard on Rock Bridge High School's girls basketball team. As for the boys, their hoop dreams go beyond school. "I want to be a basketball player for the Golden State Warriors," Chance says. Charley chimes in, "I'm going to be a point guard, too."
The boys seem shy on their own, but when they're together, they come alive — two halves made whole. As the third-graders talk about their future basketball careers, they play their own version of the game. Charley passes a small foam ball to his brother to dunk into a toy hoop. Charley has cerebral palsy and uses a wheelchair. He can't pass quickly, but Chance waits patiently, knees bent and arms outstretched to catch his brother's throw.
For a family that loves basketball, life has thrown them plenty of flagrant fouls. When Charley and Chance were born in 2011, they were 16 weeks premature, and each had developed a brain bleed as a result. With Charley's cerebral palsy diagnosis a few months later, there were a lot of adjustments all at once. "You wake up, and you don't know what's going to happen today," Anissa says. "That's basically the world that we were living in for the first three months of their life." She spent time researching the diagnosis in hopes of helping Charley live the best life possible. "It was a roller coaster," she says. And to manage it all, she prayed.
Then, in July 2018, Willie was diagnosed with stage 4 pancreatic cancer. He would later be treated at the Cancer Treatment Centers of America in Tulsa, Oklahoma. Anissa traded off watching the kids with her mother, Juanita, and used the time to make the five-hour drive to visit her father. It wasn't easy, Juanita says, but her daughter is resilient, just like the rest of the family.
Up in flames
On the night of Feb. 2, 2019, Charley and Chance had fallen asleep at their grandparents' house. Anissa and Alandrea were home making shirts for Anissa's work with an event planning company. To make them, they used a heat press. After finishing around midnight, they decided to spend the night at the grandparents', too. "We were gonna stay [home]," Anissa says, "but then Alandrea said 'What if the boys wake up and we're not there?'"
Anissa thought she'd turned everything off before she left for the night. Thinking back now, it's hard to feel sure.
The fire started just a few hours later, in the early hours of Feb. 3. The spark came from a space heater or maybe that heat press. Because of the extensive damage, the fire investigator was never able to determine whether something had been left on or simply shorted out.
While the fire smoldered in the office, its appetite strengthened. The flames crept further into the house, gaining momentum. They tore through the space between the walls and scorched the house's siding. They climbed toward the roof, singeing the gutters and melting shingles. The heat filtered upward, blowing out the dormer windows on the north side. Smoke filled the air along Chamois Drive and alerted neighbors, who called 911. When firefighters were dispatched at 4:03 a.m., the fire was leaping into the sky, higher than the surrounding houses. It was hungry: It had devoured three-quarters of the home and wasn't slowing down.
Columbia Fire Department is working a residential structure fire in the 5400 block of Chamois Dr. pic.twitter.com/wHLZx52oYy

— Columbia_Fire (@Columbia_Fire) February 3, 2019
Anissa, her parents, three children and goddaughter slept soundly at the opposite end of the same neighborhood. They were too far away to hear the roar of the fire or the sirens from the 10 engines that responded. Until a friend called Sanaa' to ask if the house she'd seen on the news was hers, the family had no idea.
Reality hit when they saw a photo of the house engulfed in flames. The Columbia Fire Department tweeted it about 4:30 that morning. "I was like, 'Yeah, that looks like the house, but it can't be,'" Anissa says. "So I throw some clothes on, go around the corner, house is up in flames."
When Anissa arrived, the fire department was there, working to douse the flames from the outside. The fire had already overtaken the inside. She asked if she could go in. "My life is in there," she said. But the building had sustained too much damage — more than $130,000 worth of the $230,000 home. It was too unstable to enter. There was no safe way for her to look for the paperwork she was concerned about in the moment, or her son's extra wheelchairs, or her vintage Michael Jordan shoes, or even another set of clothes.
By the end of the day on Feb. 3, the entrances had been boarded up. When Anissa drove the boys by later, only a shell of their home remained.
Does anyone know what happened?
The neighbors took to the Thornbrook Facebook page to find answers about whose house it was and if anyone was hurt. In the days after, the comments flooded with inquiries about donations and well-wishes for the family. In their posts, neighbors called them "the sweetest," a "wonderful family."
Again Anissa found herself turning to prayer. This time, others were helping her. Brooke Sydenstricker McCarty was one of the first neighbors to start collecting donations. She knew the family through Beulah Ralph, the boys' elementary school. (Her twin sons are in the same grade as Charley and Chance.) She's on the school's outreach committee and heard about the fire through social media. By the next day, she'd placed a collection box on her front porch with a note of the family's clothing sizes. She made her own Facebook post inviting the community to leave items for the family with her.
It wasn't the first time Sydenstricker McCarty had collected donations for a family in the neighborhood. Just over a month before the Cox-Shird house burned, her neighbors on Center Brook Court had been forced to relocate after a fire started in their kitchen. The Flood family had been away from their house at the time, but its dog died before firefighters arrived. Sydenstricker McCarty used the Floods' requests to help brainstorm what the Cox-Shird family might need.
The Thornbrook community was only one of the groups that stepped up. At Beulah Ralph, Brandy Birdsong, then vice president of the PTA and a friend of the family's, passed the word along to the principal, who organized a donation area in the school office. People brought garbage bags full of clothes, toothbrushes and a variety of gift cards. Chris Robinson, Chance's baseball coach, talked with his employer, Veterans United. The company wrote a $1,500 check for the family.
For Birdsong and seemingly everyone else who pitched in, there was no question over whether they'd help. "I think lots of hands make light work," she says. "If everybody can give them something, whether it's an outfit or a gift card for 10 bucks even, that adds up."
For a while, the donations filled the dining room at Anissa's parents' house, where the family moved. Everything from phone chargers to school supplies, body wash to bras spread across the table and onto the floor. The donations brought a lot of emotions, Anissa says, including surprise. "You're so happy that people care so much about you to use their money and their resources to get you things."
Spring
Signs of the house on Chamois Drive remain strewn across the yard even two months later. Pieces of insulation lie in the grass, and sooty bits of charred roof are scattered in what was the garden. A blue tarp is tacked onto a corner of the roof where water from firefighters' efforts damaged some of the shingles. The air still reeks of smoke and melted plastic, of things that were never meant to burn. Plywood blocks the doorways of the house's exterior, but from the holes left in the roof, you can almost see inside. There's not much left.
Even with all the support, the adjustment has been hard at times. Charley lost two wheelchairs in the fire, which left him with only one stroller-type chair that made it harder to maneuver at meal times or when boarding the school bus. Mobility equipment company Numotion stepped in and fitted Charley for a couple of new chairs and making sure the family's needs were met.
The family's daily routine changed, too. Alandrea and her mom shared a bathroom for a while, and the boys were now close enough to walk to school. Chance doesn't like it as much as Charley. "That's because you're riding to school," Alandrea says to Charley with a smile.
Almost three months after the fire, the Cox-Shird family had, for the most part, found a new normal preoccupying themselves with preparations for the end of the school year and Alandrea's graduation from Rock Bridge. Set to attend MU in the fall, she was excited to live in a residence hall and study sports management. Anissa wasn't quite as ready. "It seems unreal," she says. "It's like one day you're holding them in your arms, and the next day they're driving a car, and then the next day they're having a family."
But things still didn't feel the same at their grandparents' house. When someone mentions the old house, Charley speaks up. "We miss it," he says.
The insurance company was starting to pressure Anissa about finding somewhere new to live. The sooner the family got settled somewhere new, the sooner the company could stop paying. She dealt with insurance in the weeks directly after the fire and provided them with a list of everything they'd lost. Or, rather, she'd tried to list everything. There was plenty she missed, like the cable equipment attached to the TV. The cable company would later require Anissa to reimburse them for that same equipment. As time went on, she was willing to ignore the insurance company's insistence. Her children's happiness is more important, she says, and they're happy enough living in their grandparents' house for now.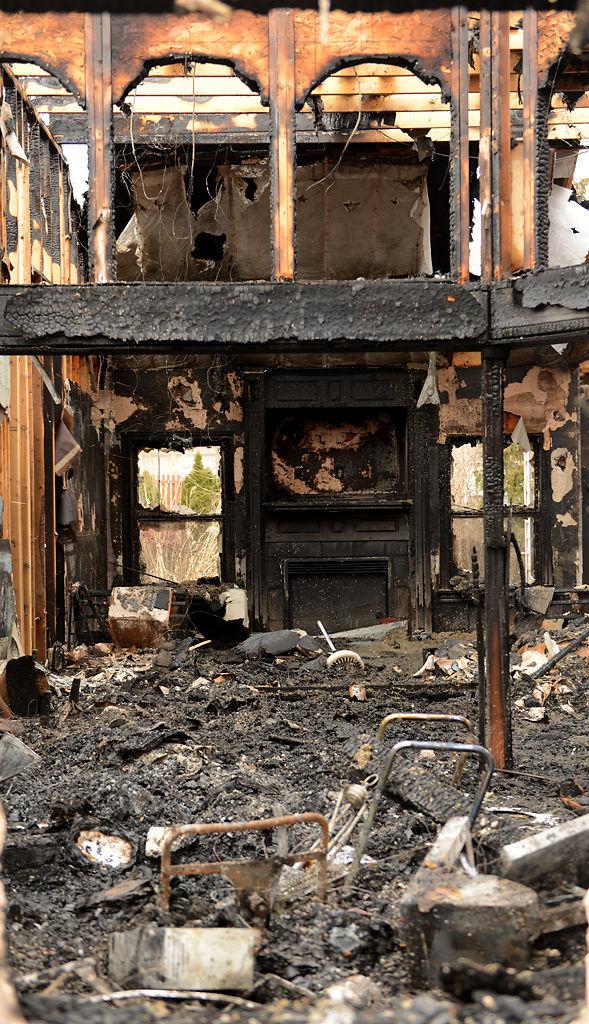 The days keep coming
As the weather warmed, a bulldozer sat parked on the roadside next to the family's old mailbox. Instead of the roof's scorched remains, a pile of rubble now lies in the middle of the property, leaving an empty space in the row of houses, like a gap-toothed smile. "It's eerie," says Terri Stanley, who lives on the street. "I mean, that could be any of us."
The smell of smoke that clung to the space was replaced with the smell of sawdust and tilled dirt. There were signs of the people who once lived here. A red sweater stuck out from the bottom of the pile where the front walkway was, and a blue-green sports bra peeks out of the debris.
After the first day of demolition, a portion of the garage was all that remained of the original structure. Inside, a few odd belongings looked as if they simply had been stored there. In front was an old red and black wheelchair, dusty but intact, one of the ones Numotion replaced. It was a chair Charley would use to eat with the family at the dining table. But Anissa recalls what the fire marshal told her: The smoke and water damage meant it was beyond salvaging.
Even with all the fire took, almost everyone in the family is eager to share the lessons it taught them. "It made me realize that you can't take anything for granted," Alandrea says. "Cherish everything that you get because you might wake up one day and that pair of shoes that your grandma bought you that you thought were ugly might end up being the only pair of shoes that you have."
For Juanita, the lesson was similar. "We see the bad, but we glorify in the good because they were not in that house," she says.
The family never returned to the house before the rest of it was cleared away. After 71 days, the foundation was all that was left. The same could be said for the family: The foundation remained. "When tragedy strikes, you truly find out who's in your corner," Anissa says.
Summer
Home takes on a different meaning when you're separated from yours. This past summer, I lived an ocean away from my family while interning in London. On July 19, a phone call from my mother woke me up at 3 a.m.: My grandmother had passed away. Her death had been expected, but it didn't make the hurt or sense of loneliness any less profound. For the first time since I'd flown halfway across the world, I wanted nothing else than to get on a plane and be with my family. I had built what I thought was a home among the friends and places surrounding me, but in that moment, I learned how I truly define the word.
A little more than a month before, the Cox-Shird family was reminded yet again of what, or whom, feels like home.
In late May, Willie's heart rate spiked to over 120 beats per minute, well over a normal resting heart rate for adults. Thinking it was a minor issue, the family brought him back to the treatment center in Tulsa where doctors examined him. The family thought it would be a quick trip, that he'd only be there for a couple of days. But the doctors gave Willie two weeks to live. As his situation worsened, the rest of Willie's family traveled to Tulsa to be with him. Alandrea got on the first flight to Oklahoma. The next day, June 6, Willie Cox died surrounded by his loved ones.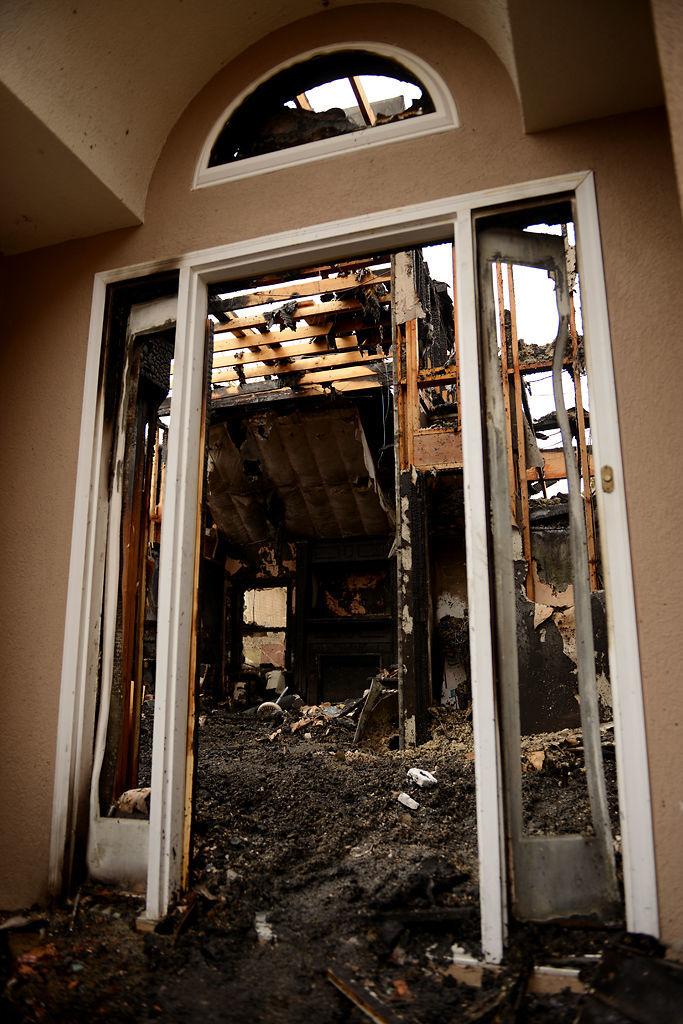 Finding a new normal
After losing Willie, the family's summer passed solemnly. They organized two funerals, first in Columbia, then in Louisiana, where Willie was buried. Alandrea, who had hoped to prepare for MU's move-in with her grandfather, tried to gather everything she'd need on her own. She didn't want to create more work for her mother or grandmother.
After that phone call this summer, all I wanted was to be with my family. When her grandfather died, Alandrea was grateful she was able to be there. "It was a moment that you would've wanted to be around all your family," Alandrea says.
As for Anissa, once again life had become something to be handled one day at a time. "We've had a lot of just tragic events that hit us this year, so they just made our year seem longer than usual," she says. "We're living each day to the fullest. You never know when it's going to be your last."
Autumn
Sometime near the beginning of the school year, construction started on a new house at 5405 Chamois Drive. As November came to a close, it was still just a frame and insulation board. As strange as it was to see an empty space, it feels even stranger to see something new there. Gone are the debris and acrid smell from the fire that happened almost one full year ago. Where the Cox-Shird family's old life had taken place, something new has been built.
The family that once lived at this address has experienced so many transitions this year, and with all of it, they've had to find a new sense of what's normal. "Normal" is difficult to define. The word itself is paradoxically dynamic, constantly changing around new people and new situations. "Normal for us was basically living in our own house, coming to visit my parents maybe everyday," Anissa says. "Then normal became living in that house with my parents. You transition over, and when you transition to something new, it just becomes the norm."
Today, normal for the family means Alandrea popping back home every few weekends to visit her brothers, and Chance making friends with the new students in his class this year. It means Charley starting practices for his Special Olympics basketball team and never wanting to leave, always asking Mom why practice has to end.
Most of all, it means looking forward to the new year with an open heart. "I'm hoping for peace," Anissa says.
Alandrea agrees. She's praying, "that we just put our best foot forward and keep going." After all, the family has done it before.
Related articles