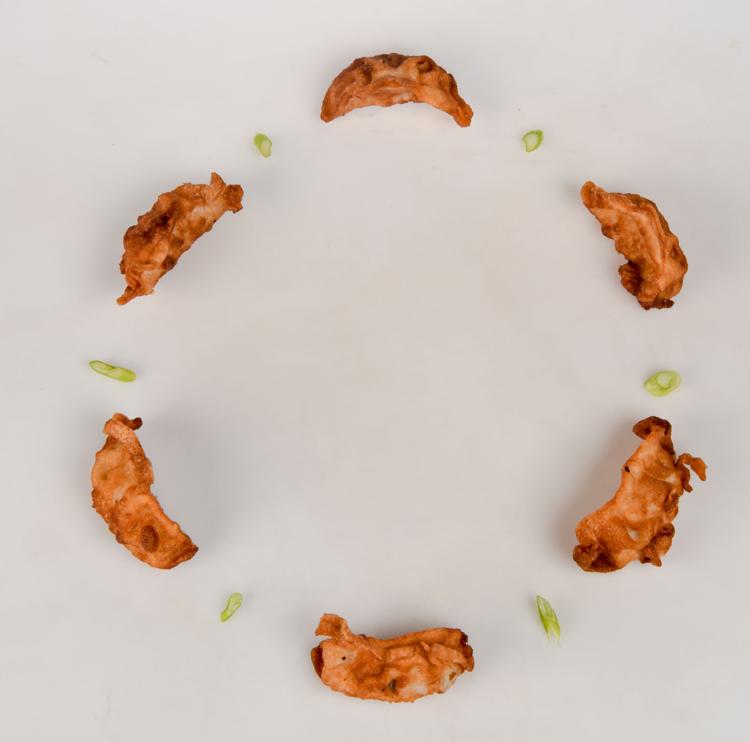 From Korean gyoza to Italian ravioli and Polish pierogies, the dumpling is a globally beloved food. Originating in China during the Han Dynasty (206 B.C.–220 A.D.), dumplings are cooked dough with meat or vegetable stuffing. These little wrapped morsels have traveled across the globe, and many cultures have introduced them into their own cuisines and have added their own flair along the way. Even right here in Columbia, you can take a trip around the world through these local spins on dumplings.
For traditional Korean gyoza and dumplings, head to Surah Korean Cuisine and BBQ. Although the restaurant doesn't offer made-in-house dumplings, manager Jin Kim says he carefully selects high-quality dumplings from good quality frozen dumplings at the food market. He describes gyoza as half moon-shaped, filled with beef, pork or vegetables, and wrapped in a Korean wrapper called mandoo pi. A vegetable gyoza is fried, while dumplings and meat gyoza are steamed. Kim says that many customers order them as appetizers. Dumplings with different fillings offer a variety of flavor profiles. The vegetable provides a crispy and fresh taste, and the beef gyoza has a soft outer shell and unique pepper taste.
Dumplings (3–5 pieces): $6.99–$8.99
Gyoza (6 pieces): $4.99–$6.99
If you're looking for a dumpling dish that's more than just an appetizer, pop into Big Mama Chim's Noodle House for a warm Thai-style dumpling soup. The stew consists of Chim's classic dumplings, bok choy, Chinese celery and fresh cilantro. Stuffed with pork and vegetables in a Thai wrapper, the dumplings make this dish a very popular menu item, especially in the winter. Co-manager and co-owner Pantipa "Boo" Wadtananussorn says the restaurant goes through about 1,000 dumplings per week, with at least nine dumplings per dish. Around the block at Chim's Thai Kitchen, customers can order pot stickers, another type of dumpling.
Dumpling soup: $9.99
Potstickers: $4.99
For a modern take on dumplings, head to Room 38. The restaurant serves only one type, prepared in two different ways. Customers can order them seared, which chef Jeremy Bowles says gives the dumplings a soft shell with a little crunch. For harder crunch of an egg roll, customers can also order the appetizer fried. The dumplings are Chinese-style and come with six served on a plate, which is perfect for sharing. Although the dumplings are not made in house, Room 38 pairs them with its homemade Thai dipping sauce, which is a sweet and spicy soy sauce blend.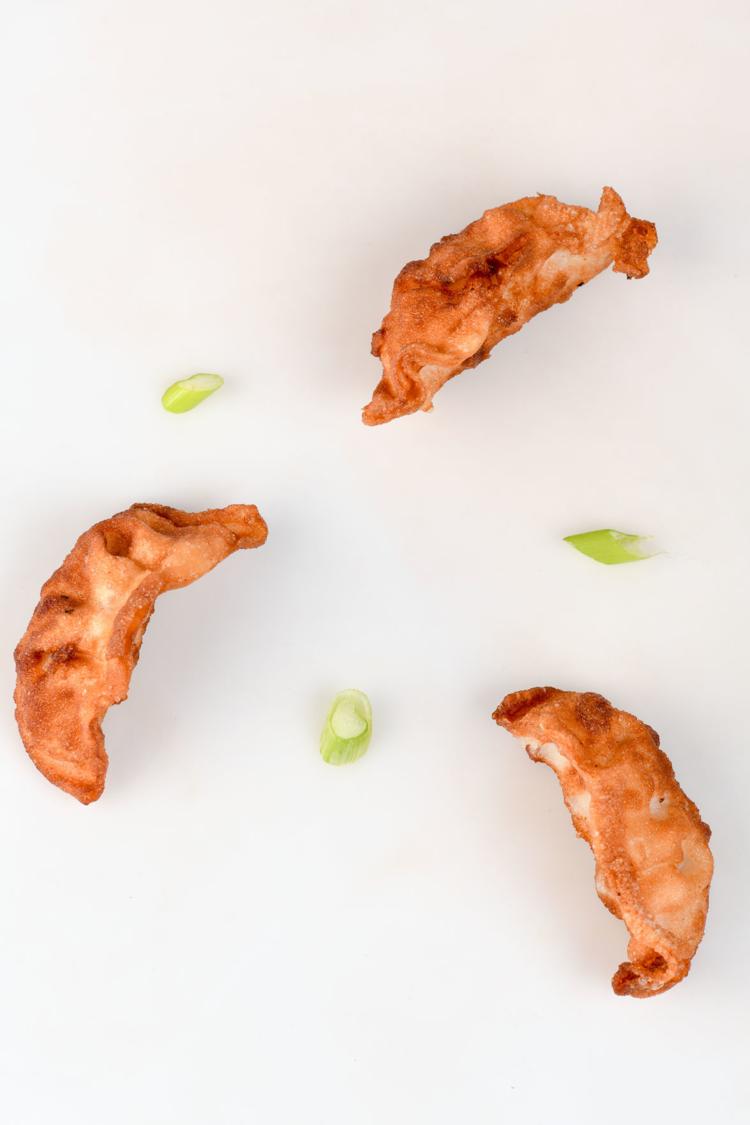 Dumplings (6 pieces): $8.50
Café Poland serves its dumplings in the form of a pierogi — a traditional Eastern European food filled with mashed potatoes, beef, sauerkraut, cabbage, cheese, mushrooms or grains. Café Poland offers potato and farmer's cheese, potato and bacon, or beef-filled. During Christmastime, the café serves mushroom and sauerkraut-filled pierogies, which is common in Poland because of the Polish tradition of eating vegan on Christmas Eve. Robert Burlinski, whose family owns the restaurant, says the staff spends about five hours every morning making the meat stuffing and preparing the dough by hand for each individual pierogi. As a finishing touch, the pierogies are topped with caramelized onions.
Pierogies (6 pieces): $9
Related Links