Fifty-four. That's the percentage of girls throughout the world who do not have high body esteem, according to the 2017 Dove self-esteem project. Although men aren't exempt from feeling insecure about their bodies, the problem disproportionately affects women, and it starts in early childhood.
Teenage girls are surrounded by images of picture-perfect bodies. Even when they're unspoken, young women see proof of body norms everywhere. They see it in their eating habits. They see it in their sports. They see it in their social feeds. Family, peers and social media are three of the biggest factors on a teenager's body esteem, according to Ginny Ramseyer Winter, director of MU's Center for Body Image and Research & Policy.
In her research, Ramseyer Winter studies various aspects of body image and what can be done to help. For instance, she was curious about mealtime habits and found that eating breakfast as a family is related to a better body image for teenagers. Ramseyer Winter is also paying attention to another important aspect: how young women identify their own body image issues. An increasing number of teenage girls are able to acknowledge that they have a problem with body image, weight and appearance.
Local high schoolers Samantha Alexander, Ava Kitzi and Sam Pokharel are three teenage girls living in a body-conscious society that pressures young girls to achieve unrealistic beauty standards. Although they're certainly not the only ones affected, their stories offer a telling glimpse of what it's like to be a teenage girl in 2020.
When Samantha Alexander, a Rock Bridge High School senior, is asked how she sees herself, she responds, "Well, I'm not obese, but..." She weighs about 100 pounds.
She remembers the first few times she started connecting her confidence to how she looked. Samantha was in fourth grade when she learned that girls had already started shaving their legs. Two years later, she was shaving her legs, too. Her classmates suddenly seemed more perceptive and started complimenting her when she dressed up. So began a cycle of social norms and self-consciousness, a direct relationship between attention and appearance, self-image and self-worth. "I feel like as I age, I become more insecure," Samantha says.
Until this school year, she had a phone most teenagers would consider a relic – you had to slide the face to get to the keyboard. She'd go on computers or tablets to check Instagram. The fleeting images she saw on the screen would linger in her mind long after she logged out.
Then the comparisons started. She began to think her nose took up too much space on her freckled face, and she noticed fat where she hadn't seen it before. Once she got a smartphone, these images were even easier to access. "Over time, it can become overwhelming if that's the only thing that I'm focusing on or if I'm allowing myself to go down that hole," Samantha says.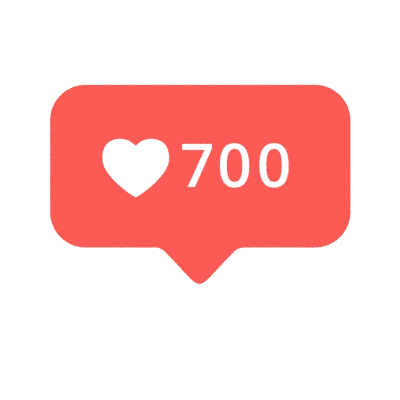 For many teenagers who post on social media, it's all about the numbers. Self-worth gets tied up with likes, comments and views. "Sort of like you learn manners, you sort of learn on Instagram," Samantha says. "'OK, this type of picture's going to get a lot of likes.' Most people don't post 20 times a day; most people add a filter to their pictures. You just kind of start doing those things without realizing it." A 2019 research study published in the international journal New Media & Society about the effects of positive body content found that viewing body-positive Instagram posts might improve body appreciation and satisfaction. In doing so, the study found that objectifying images — even positive ones — can spur self-objectification. Still, when women saw body-positive posts, they made more favorable statements about their own bodies than women who saw posts idealizing thin bodies. "Now, for me, it's like I have to be really introspective whenever I'm going to post something and make sure that it's glorifying to God and coming from the right intentions," Samantha says.
One sticky July night in 2018, Ava Kitzi, a Battle High School sophomore, realized her food monitoring had turned into something more. 
Six months earlier, Ava had started watching what she ate in preparation for her first CrossFit competition. This particular night, she sat at a Lake of the Ozarks restaurant and stared at the pizza menu. She tried to order, but there was nothing she deemed acceptable. "None of this works," Ava thought. As she looked at the menu, she started to tear up. "This is greasy," she thought. "This is fatty. This is not what I need to be putting in my body right now." When her mom saw the tears in her eyes, she ushered Ava outside. Ava and her mom both knew she was struggling with her eating habits, but this was the moment she knew it was real. Not long after that night, she was diagnosed with an eating disorder called orthorexia, in which healthy or "clean" eating becomes an obsession.
Diet culture and fat phobia have seemingly taken over society, creating an emphasis on being skinny and, lately, an emphasis on being fit. Ramseyer Winter says this shift in cultural expectations has caused an increase in orthorexia. Someone who has an eating disorder is four times as likely to have an exercise addiction, according to a February Washington Post article. People who are addicted to exercise often have obsessive thoughts about how many calories they're burning, or they focus on working out until they've burned a certain number of calories.
These days, Ava has more doctors in her contact list than most 16-year-olds. To her credit, seeing a doctor was her idea. It wasn't so much that the physical effects motivated her to go; she didn't notice any of those. But she could tell her mental health was deteriorating. She was fed up with her own negative mentality and bad habits. So, she started seeing a therapist, a dietitian and an endocrinologist.
She feels better, really. She's at the point where she'd roll her eyes at going to therapy. She felt mentally ready to stop seeing all the doctors before she was physically ready. The eating disorder changed her body, including the regularity of her period, which can serve as an indicator of an unhealthy weight. Now, she only continues to see her endocrinologist. On the outside, Ava looks like other teenagers at Battle High School. She and her friends never spend too much time talking about her eating disorder. She says she doesn't want to burden them.
Ava deleted her Snapchat last year; she says that, with streaks and "creepy dudes," the app is too stressful. But when she scrolls through Instagram, she sees her friends working out. Her profile has pictures of her at the gym and with her friends, but it used to be solo pictures of Ava. She'd choose photos that showcased her physique. They were all about, "look at my body; I'm so skinny," she says. Although Ava doesn't talk about body image with her friends, she says they're aware of the issue because of its prevalence, especially in cross-country running. All athletes, regardless of gender, are at a higher risk of developing an eating disorder if they are in a sport with a focus on appearance, weight, muscularity and individuality, such as gymnastics, diving, wrestling or running, according to the National Eating Disorder Association.
Female athletes are often urged to continuously lose weight to perform better. Track and field star Mary Cain wrote an op-ed in The New York Times in November 2019 about the systemic problem with women's sizes in athletics. In the piece, Cain talks about her experience after signing with a track team affiliated with Nike in 2013. "When I first arrived, an all-male Nike staff became convinced that in order for me to get better, I had to become thinner and thinner and thinner," she said in a video accompanying the article. "There is a systemic crisis in women's sports and at Nike, in which young girls' bodies are being ruined by an emotionally and physically abusive system."
Models, influencers and the "Kim K craze" are part of the problem. That was how Sam Pokharel, a senior at Rock Bridge High School, learned how much appearance matters.
First came the diet that cut out all processed sugars. Sam started it her sophomore year. A few other diets followed, including a no-carb keto diet. Usually, Sam's diets only last a month. She stopped the keto diet after her mom and friends told her she had lost too much weight.
Sam's Instagram Explore page, a feed of suggested posts personalized for each user, was filled with food videos on how to eat healthier and photos of her friends' "amazing bodies." Some of the posts she saw made her wish her body was different, that it was like the ones she saw in pictures. When her friends are being hard on themselves, she tries to encourage them to be positive. But then she finds herself falling into the same comparison traps. "It's kind of unavoidable," she says.
Four and a half hours — that's the average amount of time Sam spent on Snapchat each day back in early November last year. It gets worse. Three hours is how long she spent on Instagram, adding up to more than 7 1/2 hours on social media each day. A Johns Hopkins Bloomberg School of Public Health study from 2019 found that teenagers who spend more than three hours on social media each day are more likely to internalize bad feelings about themselves and deal with them alone. "On Instagram, once I got on my Explore page, it's over," she says.
The hours Sam spent on social media weren't the only reason for her diets, but the posts she saw played a part in generating nutrition ideas. For her, dieting is usually about being skinnier, which in turn makes her feel healthier. Her parents don't approve of her diets and don't like seeing the emphasis she places on appearance. They tell her school is for learning, not for caring what you look like. "They just want me to be confident in how I look and not spend so much time trying to look a different way," Sam says. "They always say I'm beautiful no matter what."
Later in November 2019, Sam decided to stop using social media. She says she knew she was spending way too much time on platforms such as Instagram, Snapchat and Twitter. "I just wanted to give myself a little break, which turned into a longer break," she says. "It's been nice. I like not having it and being on my phone constantly."
Now, instead of cutting out specific food groups or nutrients, Sam just wants to eat healthier. She says she hopes her eating habits will be more sustainable this way.
Samantha, Ava and Sam are self-identifiers.
They're able to recognize their own struggles with weight and appearance. Experts such as Ramseyer Winter are left to wonder how effective self identifiers' self-made solutions are.
Teenagers' body images can be hurt not just by the media but also by adults, as parents can inadvertently pass their unhealthy relationships with their bodies to their kids. According to a February article in The New York Times about the inheritance of body image issues, children can recognize their parents dieting, even if they don't fully understand it. "They may not have the language for it yet, but they'll know there's something going on for you with food," psychologist Rachel Millner told the Times. If a mom is unhappy with her body, her daughter is more likely to be unhappy with her own body, too, according to a June 2017 CNN article focusing on this connection between moms and daughters.
Just as negativity from adult figures can influence teenagers, positivity can spawn positivity. Ramseyer Winter says teenagers would benefit from more adults promoting healthy body image. Sam says she is inspired by her aunt, who always advocates for people to be themselves, to be individuals and to be happy. In a perfect world, Sam would have the attitude of her aunt, she says. "She is the most self-confident person in the best way possible."
Matt Leuchtmann, a gifted education teacher at Battle, uses his classroom to address body image and the prevalence of eating disorders among female athletes. With Leuchtmann's guidance, Ava is creating a program to help female athletes with eating disorders. Originally, the two were looking at athletic directors and coaches from across Missouri to prevent and aid high school athletes with eating disorders. Now, they are creating an online resource center called Athletes Who Eat, which will feature blog posts and educational tools. With this project, they're looking to combat eating disorder stigmatization.
Utilizing the internet to create positive content for girls, groups such as The Female Lead, a U.K.-based organization, focus on providing girls with alternative role models. The goal isn't to eliminate social media; it's to find ways to make social media positive. Because 95% of teenagers look at social media regularly, The Female Lead asked 28 teenage girls to follow high-achieving people with similar interests to their own. The girls responded that they began to turn to social media for guidance, and their feeds started to match subjects they were interested in.
This ongoing effort to encourage people to use social media in a healthier way led to Instagram working with the National Eating Disorder Association. The partnership launched the #ComeAsYouAre campaign to discourage users from making negative comparisons, according to a February Refinery29 article. One suggestion the campaign offers is to follow accounts that feature people of all shapes, sizes, races and gender presentations. The more diverse bodies you see, the more you might be able to appreciate how beautiful all bodies are, according to the article.
By taking steps like these, social media can become a tool for self-improvement versus a device for self-degradation.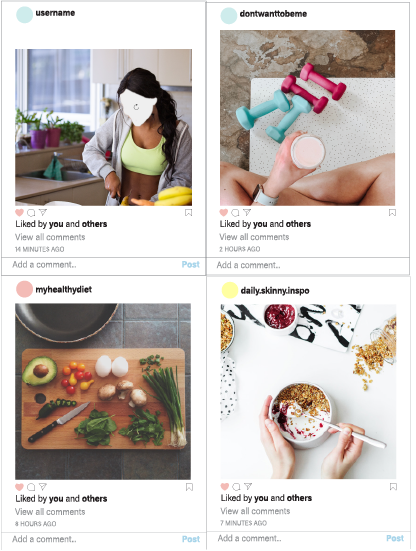 Samantha was already making the effort to only follow the people she really cared about, but even these people edited their photos, and she started comparing how she looked in real life to how they looked online. So, she stopped social media for a month to focus on the things that mattered to her: schoolwork and the Bible. Ramseyer Winter says when teenage girls are wrapped up in their size and dieting, it takes their focus away from school, work and the things that are important to them. And when Samantha was on Instagram, she wasn't reading her Bible as much as she would like. She deleted Snapchat and says she'll continue trying to improve her relationship with her body until she can see herself the way God sees her — as an "amazing masterpiece." Samantha reminds herself of this by posting a scripture on her bathroom mirror. It reads, "For the Lord sees not as man sees: man looks on the outward appearance, but the Lord looks on the heart."
Ramseyer Winter says that, in order to combat negative body image in teenagers, it's important for parents to provide them with support. Professional help is important, too, and seeking a school counselor, therapist or nutritionist is the best way to prevent or treat eating disorders. Ramseyer Winter says schools have an opportunity to help the youth with their body image by training their faculty and staff. Although teenagers should be encouraged to stay off social media as much as possible, experts advise that adults should help teenagers find positive, supportive online communities to see when they scroll through social media. Teenagers would also benefit from more adults modeling healthy body image, especially through making balanced nutrition choices.
For Ramseyer Winter, teaching healthier body image and her research on the subject comes from things that she notices in her own personal and professional lives. In Ramseyer Winter's house, she and her two young children don't talk about how people look, and if they do, they stress one thing: "All bodies are good bodies."
Related Stories