From game shows to reality TV, several Columbians have landed spots on the small screen over the years. Here's a look back at the good, bad and truly strange parts of TV fame.
Sheila Lankford
Restaurant: Impossible, Food Network
Sheila Lankford decided to open McLanks Family Restaurant after tragedy struck. One of her sons was shot outside of his apartment.
"It kind of scared the crap out of me, so I knew I had to do something to get the kids off the streets," Lankford says.
Her son survived, and Lankford viewed opening a restaurant as an opportunity to keep her kids busy and out of further danger.
Her family spent nine months cleaning and renovating the building, and in 2017, they opened McLanks' doors. "Everything had to be redone in this place," she says.
The producers of Restaurant: Impossible, where professional chef Robert Irvine flips struggling restaurants, originally came to her in shortly after the restaurant's opening. "I really thought it was a joke," she says.
Her kids were on board with the show before Lankford was, but the family didn't find out until a Skype screening with the casting crew that they were not qualified for the show because they hadn't been open long enough.
"They called us again this last year," she says. After months of interviews with the casting crew, Food Network finally revealed that the Lankfords had a spot on the show.
The show focused on tension within the family and the restaurant. They filmed during a weekend in May, and the episode aired July 27.
Joe Bechtold
Truck Stop Missouri, Travel Channel
For Joe Bechtold, starring on the Travel Channel's Truck Stop Missouri was strange. The show featured Bechtold, the general manager of Midway Truck Stop and Travel Plaza, and focused on life and visitors at the pit stop located off Exit 121 on Interstate 70. It was selected from a group of 200 to 300 pit stops, Bechtold says. The Travel Channel ended the show after the second season in 2012, but Bechtold was only a little disappointed at the lost advertising opportunity.
He says it was uncomfortable to be recognized or when someone asked to take a photo with him, which happened even after the first day the show aired. "We don't watch a lot of TV at our house, and I didn't even have cable," he says. "I found it interesting you get a lot of attention from people because you're on TV and people that don't know anything else about you."
Pack Matthews
Shark Tank (declined), ABC
"The first thing they tell you is, 'Don't talk about Shark Tank,'" says Pack Matthews, the founder of Health By Design, a Columbia-based company that invented the Soul Seat, a chair that allows you to sit in multiple positions.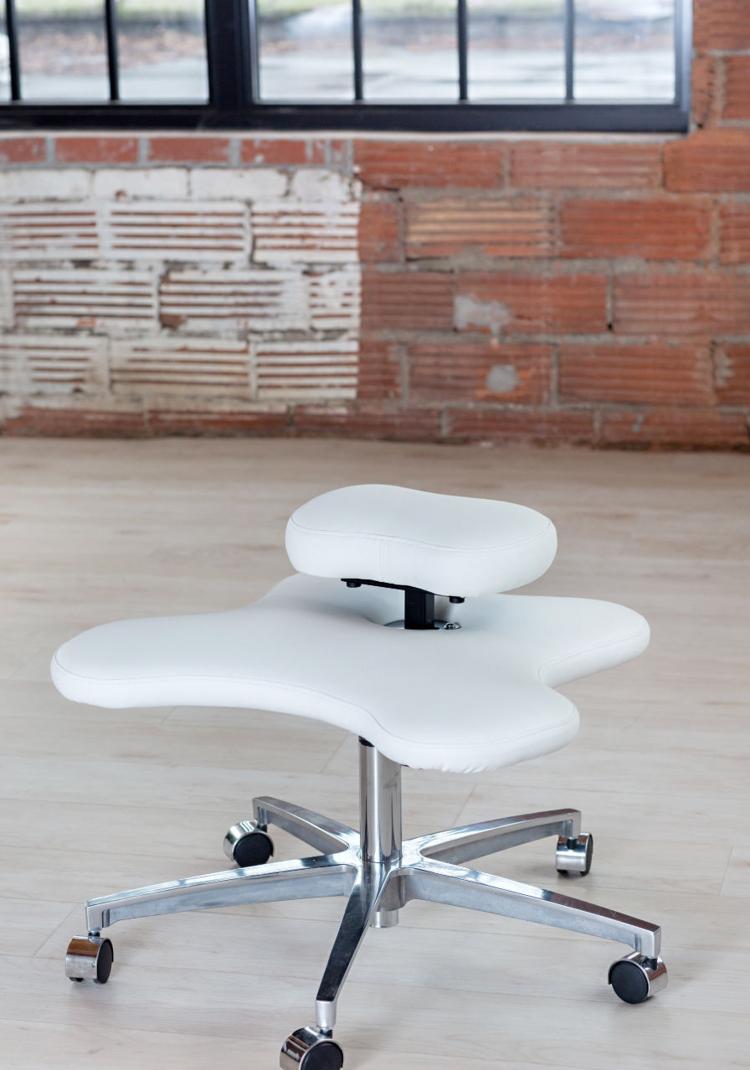 Matthews says Shark Tank found Soul Seat on social media and reached out. However, after further research, Matthews was concerned that the show would have complete control of the product and the narrative, and he decided not to be involved with the show.
People who aren't business-savvy sometimes think a show like Shark Tank is the only way to find support as an entrepreneur, he says.
But the billion-dollar goal, or starting a company in hopes of being valued at $1 billion and bought by a major investor, is not the only way to do business, Matthews says. It's not representative of the entrepreneurial ecosystem.
"We have a different set of values," Matthews says. By not chasing the billion-dollar buyout, entrepreneurs will have better relationships with vendors, customers and their local community, he says.
Matthews says his approach focuses on the community first. "You don't have to battle the sharks," he says.
Jim Meyer
Who Wants to be a Millionaire?, ABC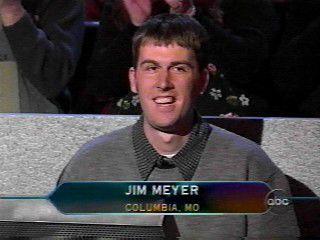 Jim Meyer was a 26-year-old graduate student at MU when he landed a spot on Who Wants to be a Millionaire? during its second season in 2000. His mother watched the show in its first season and encouraged him to apply.
He was accepted, and the turnaround was fast. He flew out to the New York television studio the next day with his sister, Jill. The show was filmed Saturday, and it aired on Sunday. The show paid for the trip: the hotel, food vouchers, plus a free T-shirt. "It's a little ratty, but I still have it," he says.
Meyer says host Regis Philbin kept his distance from the crew, but the rest of the show's staff were there to help him navigate the process of being on a game show. He says observing and talking with the production assistants was one of the most interesting parts of the experience; they helped him prepare for the seemingly unscripted moments.
Meyer went on to win $32,000 and kept about $26,000 after taxes. He's now 46, and he says it's the only year he ever hired an accountant to file his taxes. "I was a minor celebrity in Columbia for about six weeks," he says.
Now, Meyer teaches English at Rock Bridge High School and shares the game show footage with his classes every year.
Jonathan Murray
The Real World (producer), MTV
You might recognize the name Jonathan Murray from MU's documentary journalism program. He is the co-founder of Bunim-Murray productions and the man for whom the Jonathan B. Murray Center for Documentary Journalism is named. He graduated from MU in 1977, and in 1992, he created The Real World, where seven to eight people were chosen to live temporarily in a new city together — all under the same roof — while being filmed non-stop. The show was one of the first of its kind and helped define reality TV.
"We basically dropped our own lives to focus, for 13 weeks, on these seven young people," he says. No one on the crew had done a show like it before.
"We thought, 'OK, we'll have a crew come in at 7:30,'" he says. They didn't realize that their young subjects might not get up until noon one day or might stay out until 7 in the morning.
As the show went into subsequent seasons, the crews were better able to accommodate their subjects' schedules. But there was another aspect of capturing real life that was important.
"You have a responsibility for the people, to treat them fairly and to tell their stories honestly," he says. The producers watched the first couple episodes with the cast so that they could answer questions, and that's a tradition that continued into later years.
Bunim-Murray has gone on to produce shows such as Keeping Up with the Kardashians and one that Murray is particularly proud of, Born This Way, a show about young adults with Down syndrome, for which he won an Emmy.
Related articles