When Michael Mullett first started working as the IT manager at the Daniel Boone Regional Library system 20 years ago, residents could head to the Columbia Public Library to check out cassette and VHS tapes. People came in to use the public computers, and printing was one of the most important services the library offered.
Much has stayed the same during the past 20 years. People still use the computers and printers. However, the differences in technology stand out.
In those 20 years, the Columbia Public Library has evolved to fit the needs of the community it serves. DVDs, free WiFi, check-out hotspots and more have been introduced. Mullett says he thinks the library will continue to be a central location for technology, as well as the numerous other resources it provides for Columbia's population. Some things will never change, such as the access to free WiFi, though Mullett says it will attract fewer people if the city or state installs a universal broadband network in the future. With 97.4% of Missouri land considered rural by a 2000 census from the Missouri Census Data Center, some people are unable to get quality access to the internet. As the need for it increases, so does the possibility of state or citywide broadband. "The cost will come down, and it will become more affordable," says Yi Shang, a professor of electrical engineering and computer science at MU. "The whole city will be able to have high-speed connectivity. I think that it's not a stretch. It will become a reality." Mullett's hopes for advancement are shared among many libraries. According to a 2016 article from Business Insider, libraries are already working to add technologies such as 3D printers to give people access to this for creation and design. But what technology might the next 30 years bring? Components get smaller and more efficient, and as technology becomes exponentially more precise and powerful, it is hard to predict. Shang says he doesn't know what the future will look like but has a few ideas based on the technologies we're using right now. "You do have very futuristic predictions, but also more practical predictions," Shang says. "In general, if you combine them together, you can get a handle on what it will look like."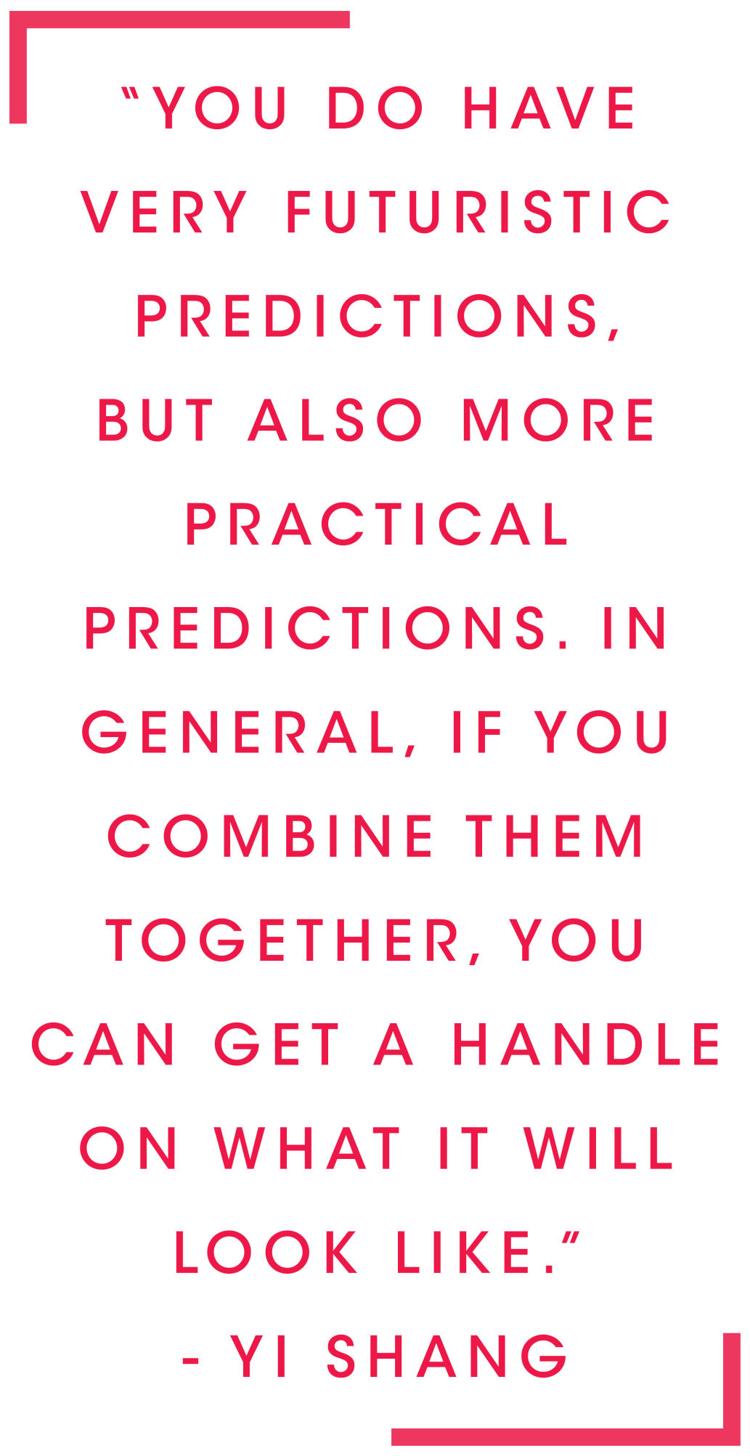 For example, Shang says he sees improved virtual reality, which is used for things such as gaming, education, training and more being much bigger than it is today. The 3D virtual world would be used to enhance the 2D online world by making it more interactive, Shang says. The strong immersive experience could become more addictive than the online space we use now, he says. According to the 2019 digital reports collected by Hootsuite and We Are Social, the average American already spends 6 hours and 30 minutes per day online, and virtual reality might get even more time-consuming.
Shang is also concerned about self-driving cars. He doesn't imagine the year 2050 with cars doing all of the driving because of artificial intelligence limitations. Self-driving cars would be able to operate autonomously under common, simple conditions, but once complicating factors come in, human intervention would be necessary.
"When I drive my kid to school in icy conditions, the traffic is very different," Shang says. "When we left turn into the parking lot, I have to yield to the right lane. The right-turn cars wait and wave us in. It's against the traffic rules in some ways. I don't think the self-driving cars could handle those kinds of situations very well."
In addition to the library, another place in Columbia where technology will have a bigger role is in the public schools. Columbia Public Schools has been good at keeping up to date with new technological possibilities. "There is very little they haven't tried to explore," says Mike Szydlowski, K-12 science coordinator for Columbia Public Schools. Schools have added laptops recently, and all students in grades five through 12 have iPads for school.
Even with everything that has been added, Szydlowski envisions many more new things before 2050. One possibility he hopes for is school desks with the technology embedded in them. More importantly, he wants classes to teach students coding and software development. "Everything has different softwares nowadays, from farming, to trash disposal to schools," Szydlowski says. "It's a skill that can help kids get into any field."
Using devices in school isn't always a good thing, and Szydlowski expects there to be critics as schools start to add more. This has already begun, with students at CPS opposed to using online textbooks. But the backlash could go even further than that because the cost of new devices will force schools to choose which ones are the most relevant for education, a problem Szydlowski noticed while traveling abroad. He recently took a trip to Japan, a country known for its advanced technology, and saw how schools use it in the classroom. The use of technology actually was rather limited compared to America, he says, for reasons he believes American schools will face over the next decades: In Japan, they aren't using all possible technologies but using those that have a purpose. And schools won't be able to afford all different kinds that become available. Another problem is that the more technology students use, the more they will struggle with human interactions, a necessary skill in adult life. Cellphones have already been targeted as part of the problem.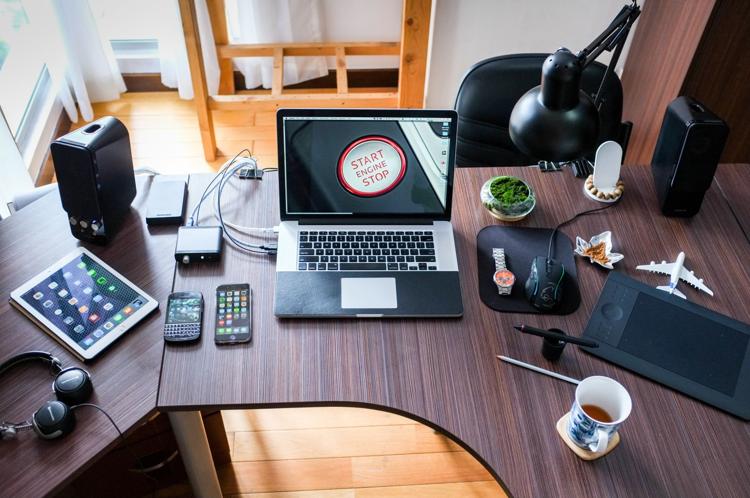 Social abilities aren't the only matters at risk. Security, for example, is an issue Mullett mentions. People already have concerns that they are being watched by their laptop cameras or are having their information sold by social media companies. As technology gets more advanced and becomes a bigger part of life by 2050, surely this anxiety will only intensify, and it could breed fears in people who currently have no worries.
"If you are connected, although we have worked on making things more secure, there's no such thing as 100% secure," Shang says.
This brings up the question: If too much could be at risk, will people want to use all of the newest technology?
Shang says that any fears about technology will stem from the humans behind it. In the future, more oversight will be needed to make sure useful technologies won't be used in dangerous ways. If it is certain that technology will take an even more important part of our lives in the future, backlash is also to be expected. Predicting what kind of gadgets we will have in our living rooms in 30 years remains impossible and so is figuring out the next challenges technology will bring to our lives.
Related Articles