Everything about the upcoming Marvel film Black Panther runs contrary to Hollywood's typical big-budget films: a black superhero, a black-dominated cast, a black director and a soundtrack curated by Kendrick Lamar.
Although the movie's predominant blackness is a departure from the past, Black Panther, also known as T'Challa, is far from the only black superhero to leave the static page for the shifting screen. Since the Black Panther's appearance in the '60s, many black heroes have achieved mainstream success.
Black Panther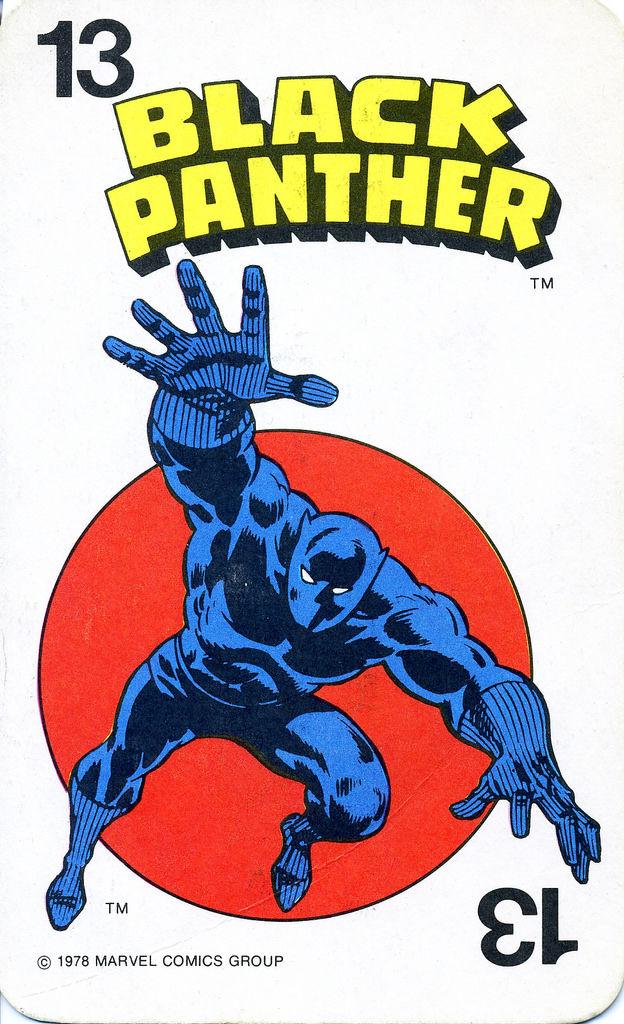 First appearance: Fantastic Four No. 52 (1966)
Created by: Stan Lee and Jack Kirby
Publisher: Marvel
Popular TV/movie appearances: Captain America: Civil War (2016), Black Panther (2018)
Black Panther first appeared in Fantastic Four No. 52 in 1966 when the group journeyed to Wakanda, an African nation where T'Challa rules as king. "He does not have the typical backstory of a hero for hire or a black guy from the inner city who turns superhero," says Sheena Howard, associate professor of communication at Rider University and coauthor of Black Comics: Politics of Race and Representation. "Black Panther's backstory is prestigious. T'Challa is from an advanced African nation."
His father, T'Chaka, was killed by Klaw, a dutchman who sought to extract the precious metal vibranium from Wakanda. After driving off Klaw, T'Challa defeated his uncle to seize the title of Black Panther, becoming the leader of Wakanda. "Growing up, Africa was represented to me as a child as being a very backward, uncivilized place," says Jonathan Gayles, professor of African-American Studies at Georgia State University and director of White Scripts and Black Supermen: Black Masculinities in Comic Books. "And to have a character like the Black Panther in Wakanda, specifically, was very powerful as a counterbalance."
Falcon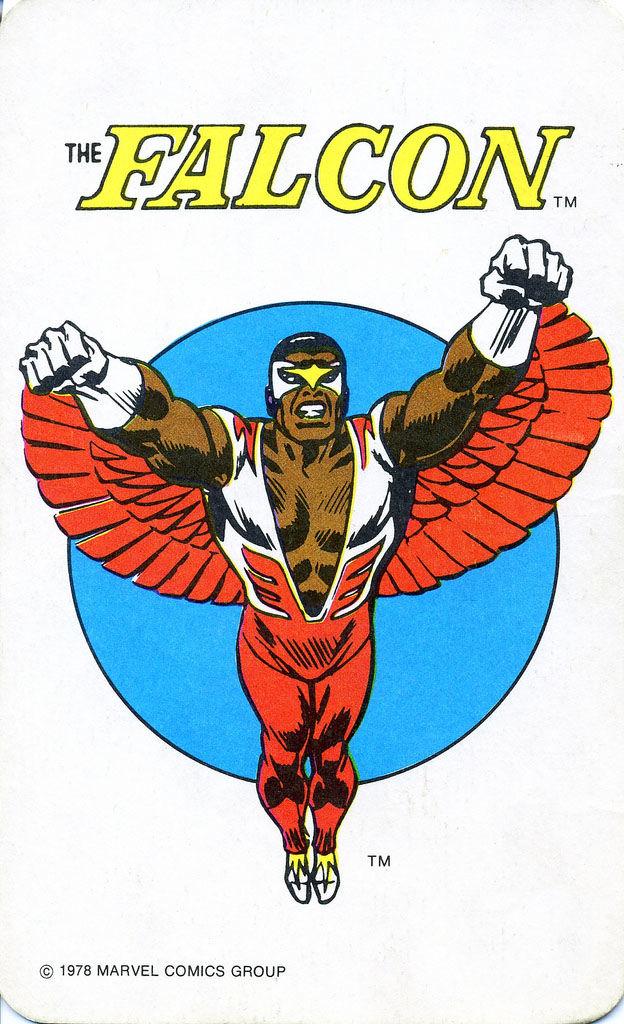 First Appearance: Captain America No. 117 (1969)
Created by: Stan Lee and Gene Colan
Publisher: Marvel
Popular TV/movie appearances: Captain America: The Winter Soldier (2014), Avengers: Age of Ultron (2015), Ant-Man (2015), Captain America: Civil War (2016).
Falcon leads a double life as Sam Wilson, a Harlem social worker. Falcon often fights alongside Captain America using his telepathy with birds to control his falcon, Redwing (yes, an actual bird). Wilson's ambition didn't stop with crime fighting. He went on to run for Congress but was haunted by a distant criminal past he left behind before becoming Falcon.
Luke Cage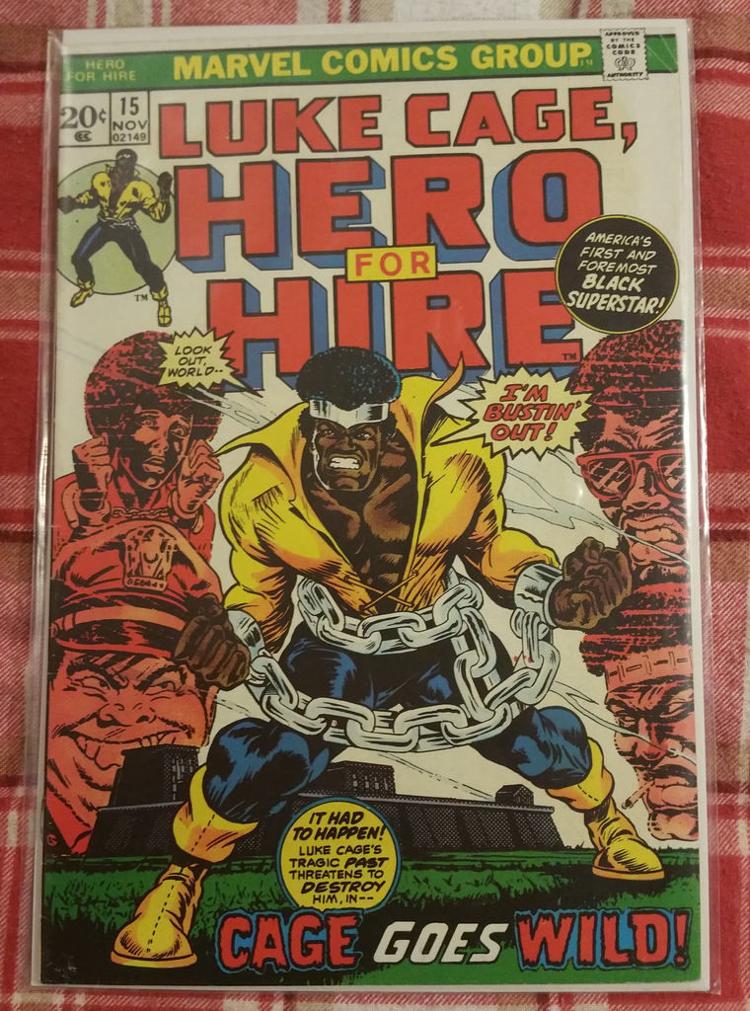 First Appearance: Luke Cage, Hero for Hire No. 1 (1972)
Created by: Archie Goodwin and John Romita Sr.
Publisher: Marvel
Popular TV/movie appearances: Jessica Jones (2015), Luke Cage (2016), The Defenders (2017)
Cage was jailed after being framed for a crime he didn't commit. He developed superhuman strength and skin as strong as steel after an experiment he volunteered for went wrong. With these newfound powers, Cage broke out of prison and began fighting crime.
Storm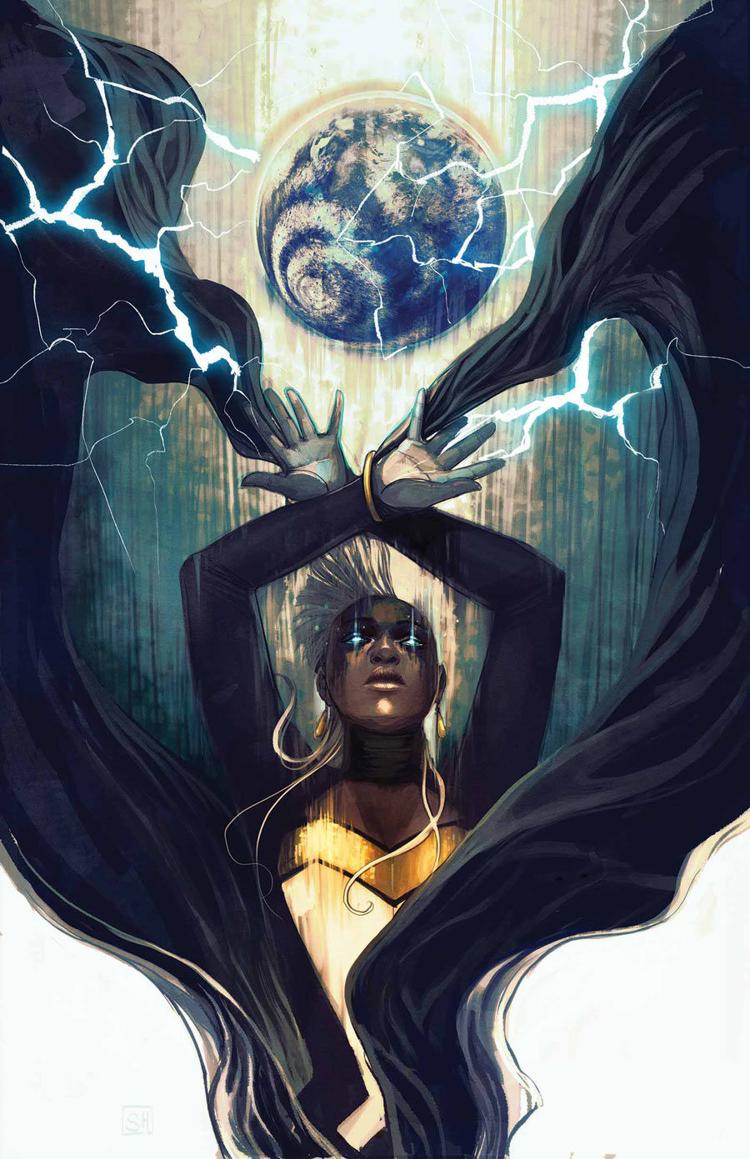 First Appearance: Giant Sized X-Men No. 1 (1975)
Created by: Len Wein and Dave Cockrum
Publisher: Marvel
Popular TV/movie appearances: X-Men: The Animated Series (1992-1997), X-Men film franchise (2000-2018)
Ororo Munroe's story began in Cairo, Egypt, where she lost her family after a plane crashed into her house. Storm went on to join the X-Men under the tutelage of Charles Xavier, but not before saving the Black Panther's life and earning Wakandan citizenship. Storm, who can control the weather telepathically, is one of the strongest characters in the Marvel Universe. "I think Storm is an important and exceptional character," Gayles says. "Storm is a goddess, and like the Black Panther, an African superhero."
Michonne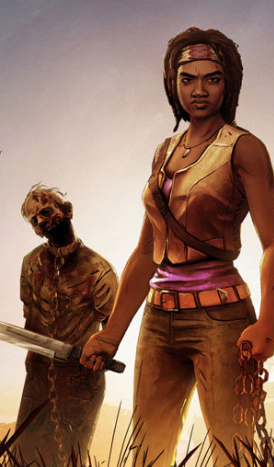 First Appearance: The Walking Dead No. 19 (2005)
Created by: Robert Kirkman and Charlie Adlard
Publisher: Image Comics
Popular TV/movie appearances: The Walking Dead (2010)
Although many know Michonne from her portrayal by Danai Gurira in the popular AMC series The Walking Dead, she first appeared in the comic created by the indie publisher Image Comics. A high-powered Atlanta lawyer, Michonne had it all until the zombies killed everyone she knew. She subsequently picked up a katana and became the slashing, zombie-toting hero readers know and love. Gurira is playing T'Challa's bodyguard, Okoye, in the upcoming Black Panther movie.