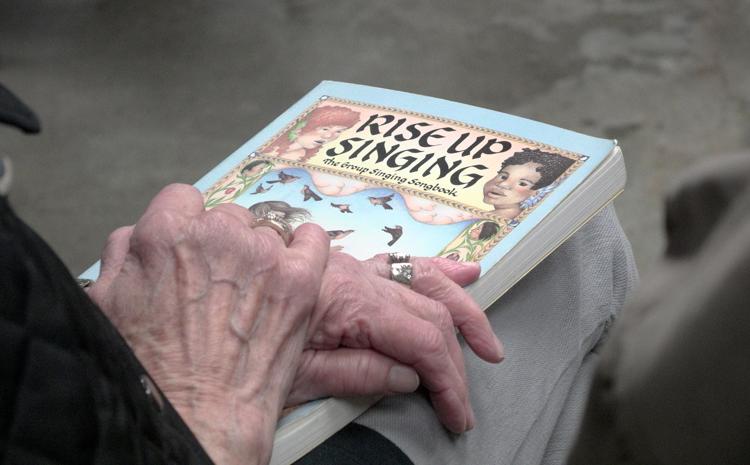 Any musician will tell you: Music feels different when you're the one creating it. Sure, listening to songs with your headphones is fun, but it's just not the same as belting out a tune in the shower or making music with a group of friends.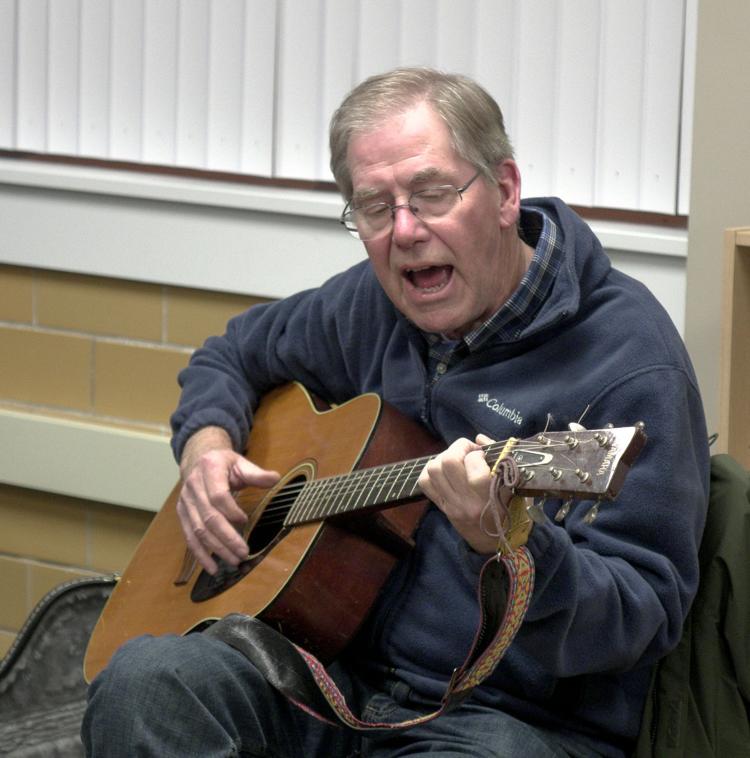 Enter Community Sing, a choral organization that is spreading throughout the United States. It found a local home through Boonville's Turner Hall River Rats, a nonprofit art organization, in May 2018. Every month, about a dozen members gather together, form a circle and take turns suggesting songs to sing. The music choices come from a collection of folk songs or can be introduced by group members. "This Land Is Your Land" is one of the most popular, but the members also don't shy away from The Beatles or James Taylor.
The club isn't about creating an ensemble or hosting performances. Instead it welcomes people with any level of experience. They often don't even use instruments, save for a guitar if someone brings one along. As longtime group member Dave Para says, they simply make a space for people to share a love of singing.
"Singing together is fun, and it requires a give-and-take," Para says. "It's that sense of singing together and making, for lack of a better term, good vibrations together."
The idea to bring the group to Boonville started with Para and his late wife, Cathy Barton Para, along with a few friends. Before Community Sing, the couple performed at venues around mid-Missouri, including the Big Muddy Folk Festival in Boonville. Matt Watroba, a folk singer from Detroit who developed the original concept of Community Sing, attended the same festival in 2018. Para and his friends heard him speak and were inspired. They soon created a regular Community Sing of their own in Boonville, providing a place for song-lovers to come together that Para felt hadn't existed before.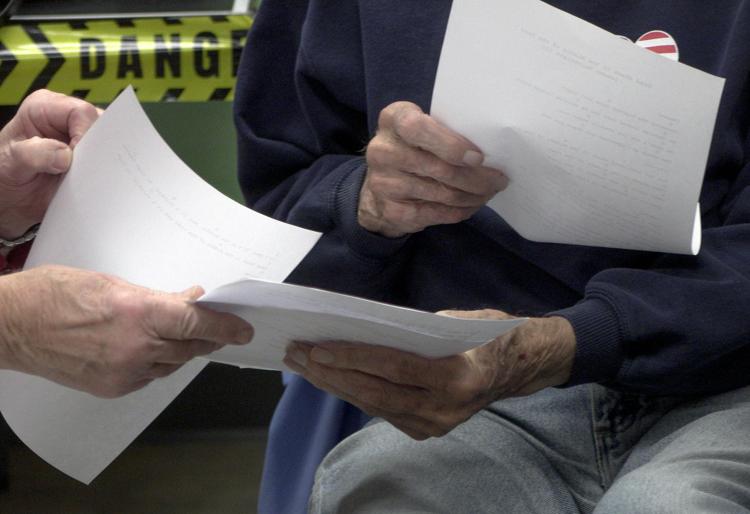 "Unfortunately, people sing less and less together in our society," Para says. "We find more ways not to sing together."
Meredith Ludwig was one of Para's friends who helped create Community Sing events. She says she attends the meetings because she misses the singing she used to do as a child, when she would perform in choirs or join in with her grandparents while they sang folk songs. "I was not a professional singer, and I don't think many of the people actually perform anywhere," she says. "It's really not about performance. It's really about the idea of singing for the joy of it."
Singing is also good for your health, Ludwig says, and science backs her up. Recent studies have found group singing benefits mental health, social connections and overall well-being. A 2015 study by researchers in the United Kingdom and other European countries even found an increase in singers' pain tolerance after 90 minutes of singing in a community choir, suggesting singing can trigger an increase in endorphins. For Para, however, his love of singing comes from something much simpler.
"Words in the air have power," he says. "Voices raised together, you know, that's a fine thing."
Related articles