Defining experimental music is nearly impossible. For some, experimental might mean music that is challenging or difficult to listen to. For others, it is a way of changing how to think about current institutions or societal norms.
For Dismal Niche, a Columbia-based nonprofit organization, experimental music is primarily a way of bringing together a community.
Dismal Niche started as a cassette tape label in 2013. The group was formed to keep members of the Columbia punk and experimental scene together after Hair Hole, a DIY venue in the North Village Arts District, closed. Hair Hole served as a practice space for local bands as well as a venue for more esoteric groups.
Matthew Crook, executive director of Dismal Niche, says the organization wanted to further boost local and regional experimental bands, which sparked the idea for a festival.
The sixth annual Columbia Experimental Music Festival, hosted by Dismal Niche, will take place Nov. 4 to 7 and feature a lineup of artists who create boundary-breaking, genre-defiant music.
What's that sound?
Crook says Dismal Niche wants to bring Columbia residents together to broaden their perspectives about what music is and how it sounds. By challenging these ideas, people can begin to think more critically about the world in general.
"The community gains different ways of seeing things that they can take with them and apply to everyday life," Crook says. There are experimentalists within every genre and outside every genre, which makes the experimental music community extremely diverse.
Patrick Shiroishi, a Los Angeles-based free jazz and ambient musician who will perform at the festival, says experimental music often requires more patience and introspection than other music because it defies traditional song structures and rhythms. Unlike many traditional pop songs, experimental music might include long stretches of silence or minimal sound.
"It's always nice to hear something where boundaries are pushed," Shiroishi says. "A lot of the people in the experimental scene are very open minded."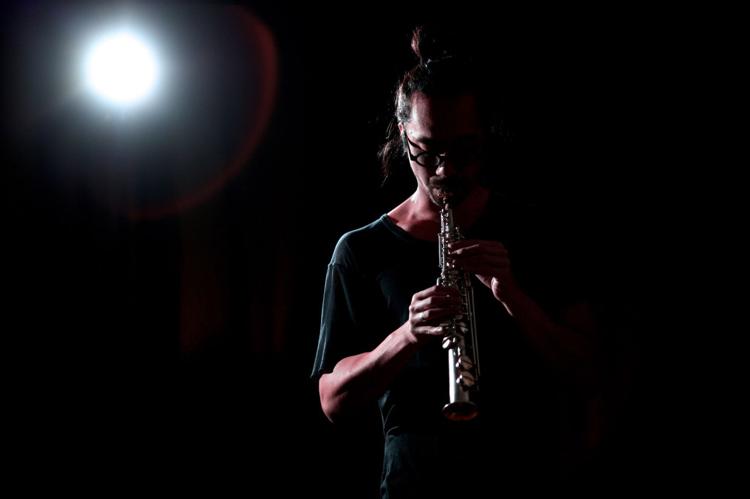 Tuning in
Although its initial audience consisted mostly of friends and younger out-of-towners, Dismal Niche has been able to get its name out to older local patrons of the arts by working with Columbia mainstays such as the True/False Film Fest and the "We Always Swing" Jazz Series. "It's really cool to see if we book a hip-hop show, someone who's seemingly in their 80s will be jamming along with young kids," Crook says. "I think that's beautiful." The festival also tries to incorporate a wide variety of genres, including jazz, which Crook says often appeals to an older audience.
This year's lineup was curated with the intention of bringing innovative sounds to the table, regardless of genre. The festival includes artists from all across the musical spectrum, including abstract hip-hop group Armand Hammer and atmospheric black metal band Yellow Eyes.
When planning the festival, Crook says he looks for artists who not only push sonic boundaries but also question ideas and societal structures. "It's offering up different ways of thinking about what music can do and what you can do with music," he says.
Chaz Prymek, Dismal Niche board member and a performer at this year's festival, says it's also challenging how we typically use physical spaces, which is shown by three of the venues: A.P. Green Chapel, Firestone Baars Chapel and First Baptist Church of Columbia.
"We particularly love beautiful spaces and to experience things that you wouldn't normally see in a chapel or a church and to take those spaces and transform what they originally are," he says.
On the same stage
Prymek hopes Dismal Niche can foster a vibrant music and arts community in Columbia by putting bigger experimental acts, like Clarice Jensen, and local groups, such as high-school-age alternative rock band Self Hug, at the forefront.
"It's important to put people from our music scenes in our community onstage on an equal playing level with some of these giant artists that we're bringing in," Prymek says. "This music festival has put Columbia on the map for more experimental and avant-garde musicians."
Related Stories