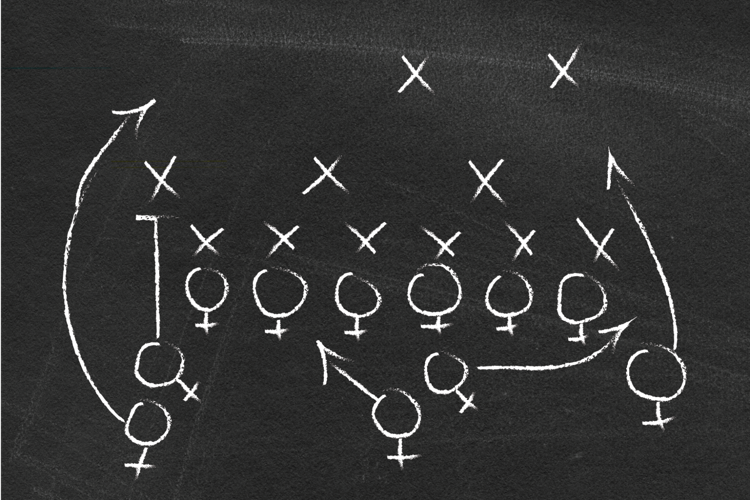 I love the St. Louis Blues. I've loved them through coaching changes, trades, the loss of free agents and blown calls. Through bitter first-round losses, so-close-it-hurts chances at the playoffs and (finally) a Stanley Cup win on June 12, 2019.
My love for the Blues is what made me want to become a sports journalism, and speed and complexity, two of my favorite things about hockey, are also what I love about sports reporting. I live-tweet every game, and in August 2017, the Canadian hockey site Last Word on Hockey reached out to me about covering the Blues. Then, in May 2019, I became an assistant sports editor at the Columbia Missourian.
But my experience as a sports reporter has not been quite what I hoped. Don't get me wrong: Getting paid to watch sports, talk about sports and edit sports stories is a dream. Plus, I love helping lead a team of reporters and editors. But being treated differently because I'm a woman is not a dream.
In the fall, I was one of three women on the beat — two assistant editors and a reporter compared to 15 male reporters and four male assistant editors. This was a major shift from when I was on the public life beat, when there were 14 female reporters and one male reporter.
The lack of representation of women on the sports desk is not just a problem at the Missourian. It's a problem nationwide.
The 2018 Associated Press Sports Editors Racial and Gender Report Card, a study of over 75 newspapers and websites, gave ASPE newspapers and websites their fifth consecutive grade of F for gender hiring practices. According to the study, only 10% of sports editors at the publications are women, and only 11.5% of sports reporters are women. This systemic lack of representation in the newsroom, this idea that only men can write about sports, has led to a lack of coverage for female athletes, and for me, it's led to a lack of respect.
I've worked hard for my position as assistant editor, and I feel like some of my male colleagues on the desk don't take my input as seriously as they would if it came from another man. Of course, this has been my experience long before my days at the Missourian.
In sixth grade, I started at a new school, and I told some of the guys in my class I liked hockey. They told me to prove it. Name five players on the team, they said.
I named every Blues player in order of what line they were on, and then I named the defensive pairings in order. Then I named my favorite former players. But they weren't impressed.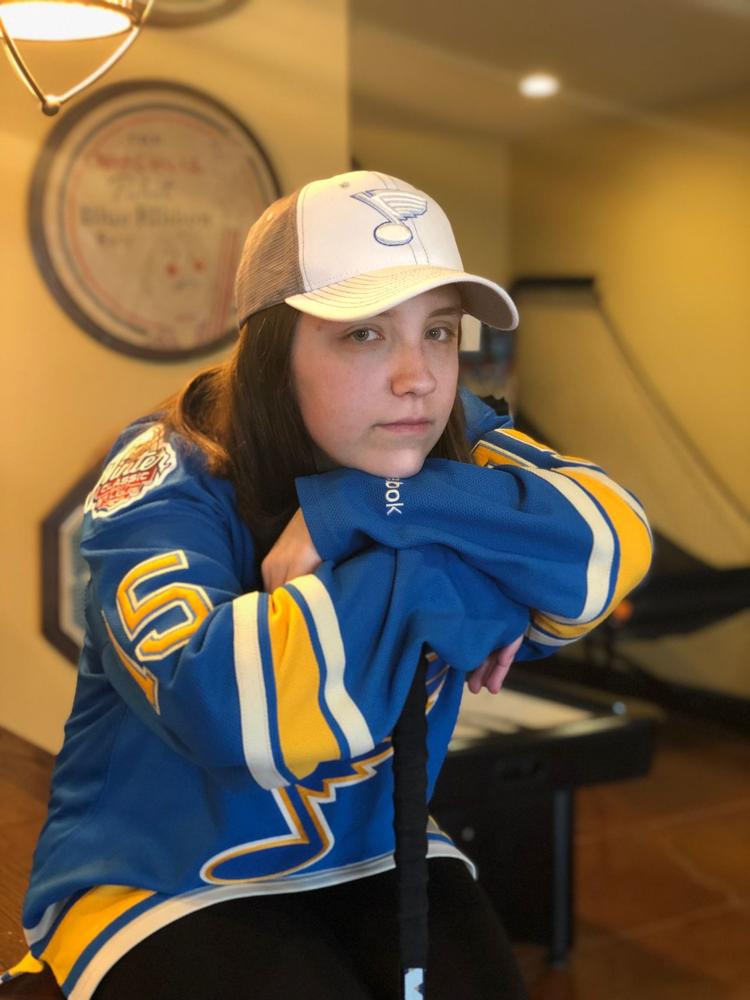 They rolled their eyes as if my exceeding their expectations was annoying to them, as if nothing I said would make them respect me and treat me as one of "them." And that's what it can feel like as a woman in the world of sports journalism, too.
Joan Niesen, a former Sports Illustrated staff writer, says she, like me, has felt left out among her male coworkers over the course of her career. "It's a little bit of a boy's club," Niesen says of the upper-level management at SI. Niesen worked remotely, and her opportunities to connect with her bosses did not feel the same as those opportunities of her 40-something male peers. "Your life is different, and you're not playing golf with them. You're not drinking after work with them all the time."
Women are under-represented and under-respected in the newsroom, in locker rooms, on the sidelines and on social media.
Often, players and teams host media in the locker room. It's an opportunity to capture up-close and honest pre- and post-game reactions, a must for any reporter to stay competitive in the field. But women weren't even invited into locker rooms until 1975.
Even then, some women still had to fight their way in. Melissa Ludtke was assigned to cover the New York Yankees in the 1977 World Series for SI but was told by Major League Baseball that she was not allowed in the locker room. In 1978, the U.S. District Court ruled that MLB was not allowed to keep women out of locker rooms. Even with this law, men still try to keep women out of locker rooms, and when they are allowed in, some of them are discriminated against.
Diana C. Nearhos, who covers the Tampa Bay Lightning for the Tampa Bay Times, had a problem in the locker rooms when she was covering minor league hockey. "It was the kind of stuff that you read about from the '70s and '80s when people were breaking into locker rooms for the first time, and I was like, 'Why is this happening to me in the 2000s?'" Nearhos says.
Note to all men: "I didn't know they let women be sports writers" is not a good pick-up line or conversation starter.

— Diana C. Nearhos (@dianacnearhos) May 14, 2013
Nearhos says she has also experienced discrimination from other reporters or spectators. "I've definitely had instances, kind of everywhere I've been, where somebody either made comments about my being female or tried flirting in a place where I was like, 'I'm just trying to work,'" she says.
At one point, she thought about leaving the industry. "Maybe this dream that I had was stupid and not going to happen," she says.
Sometimes I feel the same way. I feel like I'm not listened to or valued by many of the men I work with, and sometimes the women, too. I think they tend to ask our male writers for input before me. And ultimately, the newsroom is supposed to be a team. Everyone needs to work together, especially on deadline.
I wish my colleagues and the men who interact with women across the field of sports media would treat us as equally knowledgeable and capable.
And I know this is possible. Nearhos says in her current position with the Lightning, she does not encounter sexism in her day-to-day. And Christina Long, an MU student who covers MU football and basketball for the St. Louis-Post Dispatch, says she does not either.
"I do feel like people have welcomed me pretty well," Long says. "They brought me in like I'm one of the guys."
I am hopeful that women in sports journalism will be treated the same way that men in sports journalism are treated. If there's one thing that inspires me to keep going, it's the tenacity of the women I've met in the field. These women are my heroes, and they give me faith in the field as a young reporter.
"I was 26 when I got hired at Sports Illustrated," Niesen says. "I definitely didn't really feel like I had the standing or the voice to elbow my way in at first."
Niesen was with SI for six years and says she became more assertive with every year. She learned to fight for her work and own her expertise. "If someone tries to hone in that, you say, I know this. This is mine," she says.
I know the Blues. I know hockey. I know sports. I'm ready to work hard, but I'm also requesting empathy and respect from others. I hope we can all do our part to make the reporting experience better for the female reporters who come after me. To me, that means women need to be invited into the super-secret boy's club.
Related articles