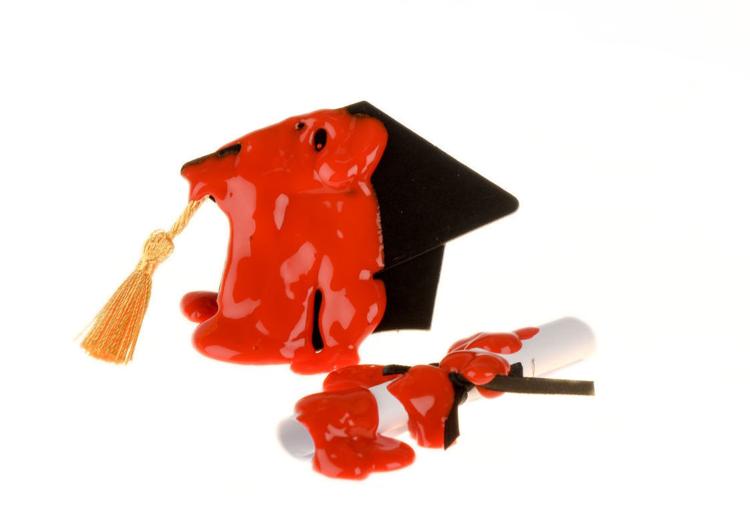 The college entry process is stressful, from campus visits and application essays to the ACT and SAT. And for 18.96 million people, a little (or rather, a 10-page) form called the FAFSA, the Free Application for Federal Student Aid, is a part of that process. Let's break it down.
What the heck is FAFSA, and do I really have to fill it out?
The FAFSA is an application for federal financial aid. Completing the FAFSA form is not mandatory to attend college, but it is mandatory if you want to receive need-based federal and state aid and loans, such as Stafford or PLUS loans. Anybody who fills it out is eligible for federal student loans, regardless of family need. Whether you have $5 or you're a millionaire, you can still get a direct student loan, but you must fill out the FAFSA, says Lynn Stichnote, the interim director of student financial aid at MU.
Please tell me I don't have to fill out this form every year.
You really should because you might be eligible for greater loans from year to year. But take a deep breath. You can use the Renewal FAFSA, a faster version of the form that auto-fills most of your data from the previous year if nothing has changed.
When do I have to fill out the FAFSA?
The form comes out Oct. 1 each year, and the deadline to submit is June 30 the following year.
But don't wait. Deadlines to receive state aid are much earlier, such as Feb. 1, the priority deadline for Missouri. The sooner you submit, the sooner you're likely to know how much financial aid you qualify for, and that can help you with your college decision, says Leigh Spence, the director of guidance counseling at Battle High School.
Which tax forms do I need?
You'll need your W-2 and 1099 and any other records of money earned. If applicable, you'll also need to document income tax returns, for example with a 1040 or 1040 EZ.
Note: Use your tax information from two years ago, not last year. Don't have those records ready? This shouldn't be a problem if you use the IRS Data Retrieval tool. It's a button within the form that automatically takes your tax information and might be able to auto-fill some boxes for you.
How is my aid calculated?
Your FAFSA gets sent to the federal government and based on the family income, number in the family and other information, the federal financial aid formula determines your Expected Family Contribution. The EFC is sent to your prospective colleges, and they create a financial aid package based on the difference between the EFC and the total cost of attendance.
I submitted my FAFSA but received an email about a request for verification. What does this mean?
This is essentially an auditing process. The Department of Education flags about one-third of all FAFSA forms, chosen randomly, to be verified. This means you may have to send your W2 forms, tax forms or bank account information to prove your information is correct. But don't ignore this email because schools can't give you financial aid until your FAFSA is verified.
I'm still confused. What do I do?
It's OK. The Missouri Department of Higher Education hosts help sessions at local high schools and colleges in the fall. The Federal Student Aid Information Center also has a toll-free hotline you can call at 1-800-433-3243.
You can also contact college financial aid offices. "We are absolutely here to help students through that form. Sometimes it's worth asking for help, so you can see that it's not as bad as it feels," says Colleen Brown, director of financial aid at Columbia College.
Related articles