It's between two buns at your favorite fast food stop. It's the answer to the question: Rare, medium or well-done? For some, it's the staple of a hearty dinner, for others, the first thing to go when changing their diet.
It's beef, a meat with a thousand ways to prepare, serve and consume. But what the signature dish means to a person can depend largely on where they live, their culture. For Phu Nguyen, a graduate student at MU, beef is more than just a meal — it's the subject for a photograph.
"I'm a meat-lover myself, and one of my hobbies is to cook, so I cook a lot," Nguyen says. "It's great to learn to cook dishes from many different places. I cook dishes from my home country, Vietnam, whenever I get bored."
As both the chef and photographer of the delectable plates pictured throughout this feature, Nguyen wanted to combine cultural identities with different types of meat preparations, cuts and stages. The pho is the only dish Nguyen didn't prepare himself, due to quantity and financial issues. Look closely, and you'll see more than food; you'll see Nguyen's story.
"You start with raw in the tartar, rare with the tataki, medium with the steak, well done with the oxtail stew, and then the plot twist is the Indian food because there's nothing," he says. To Nguyen, the most intriguing aspect of beef is that you can eat it at virtually any stage, and that's kind of beautiful.
In Columbia, you can indulge in beef dishes from around the world, and you need not travel more than a few miles. Take a trip around the globe with Vox on a food journey that will leave your stomach growling for some beef.
– Alex Edwards

France/Steak Tartare
Steak tartare is arguably not for beef beginners. Made from raw horsemeat or ground beef, and often garnished with a raw egg yolk, some may bristle at the ingredients alone. But the dish has become quite popular in restaurants across Europe. The meat itself can be spruced up with onions, chives or even spread over a baguette. In France, the dish is referred to as "steack à l'Americaine." There's no definitive answer on what the "American" in the name refers to, but the entree has found its way into the midwest.
Columbia itself is home to a french steakhouse devoted to the tradition of that country's beef. Brasserie doesn't serve steak tartare itself (try Broadway's ElevenEleven small plate) but it does cook dry-aged steaks such as a Proper Porterhouse, Filet Monsieur and Delmonico Ribeye. Top off your entree with one of several French sauces and sides of everything from wild mushroom risotto to asparagus hollandaise. Select a wine from the list of French selections and you'll be indulging in a meal to amour.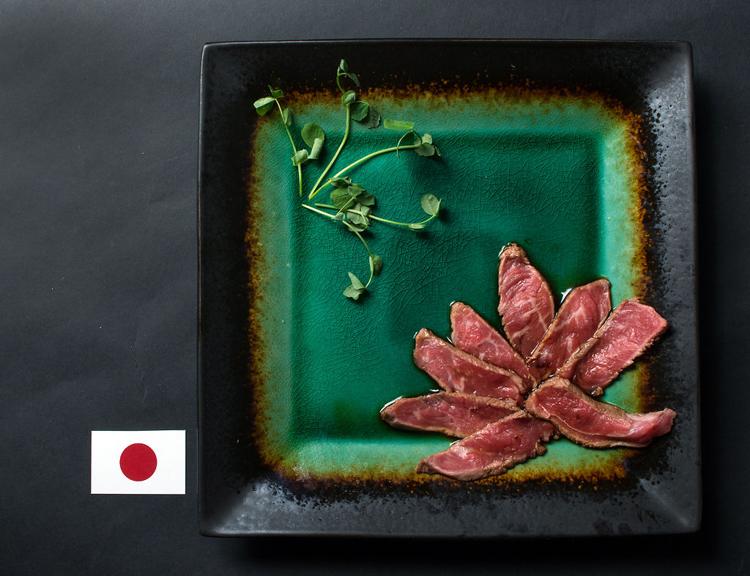 Japan/Beef Tataki
Sake Japanese Bistro and Bar's beef tataki adheres to the traditional means of preparation for Japanese-style meats. Co-owner and head chef Matt Maselli says the strip steak goes through several steps before hitting your table. The beef is first soaked in a house marinade, a dry rub with salt and Japanese chili powder. Next, the meat is pan-seared and sliced thin like sashimi fish. The dish, traditionally served as an appetizer, arrives on your plate with a tangy, citrus-like ponzu dipping sauce.
When thinking of Japanese cuisine, our minds often jump to sushi or a variant of seafood. This might be as a result of a ban on eating red meat due to Buddhist beliefs that began in the A.D. 700s. With beef seemingly off the table, sushi was born before beef reentered the Japanese diet in the Meji Period from 1868-1912. Spots to hit in Columbia when craving Japanese include Osaka, Geisha and I Am Sushi Burrito.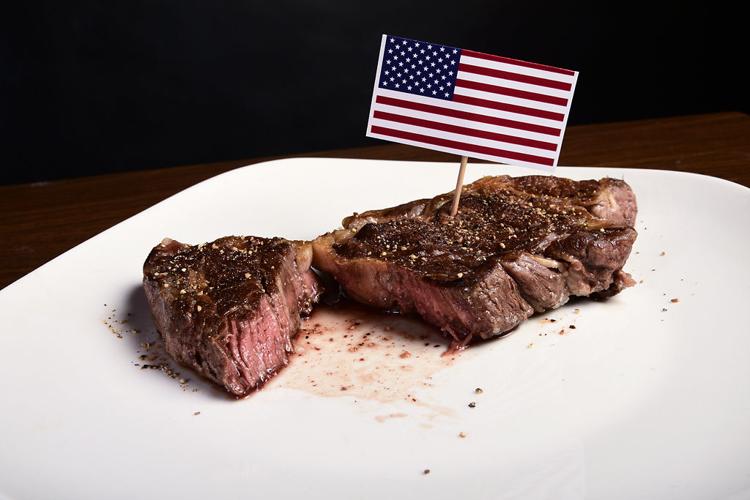 America/Steak
The number of places to order an old-fashioned steak in Columbia is endless. From Angelo's Pizza & Steak House to Broil, several restaurants offer varying meat-and-potatoes experiences.
For an intimate date night, CC's City Broiler offers a more upscale dining experience. From filet mignon in several cuts to the establishment's most popular item, The Aunt Jackie, a $49.95 petite filet and lobster tail, the cuisine is the perfect marriage of surf and turf to end a long week.
Jimmy's Family Steakhouse touts a community feel. With local ingredients and family-ownership, Jimmy's serves beef varieties. Casual steak sandwiches and more refined selections such as the KC Strip, Tiger Eye Ribeye and T-Bone, all prepared with a "secret" Greek seasoning. Gus Aslandis, chef at Jimmy's, says that ordering a steak medium-rare or light-medium is ideal because it retains the flavor and taste of the steak best, though they'll always cook to a customer's specifications. Aslandis ensures those looking for a quality steak in the area are in good hands. Though the establishment has been open since 1991, Aslandis' father and owner has been in the restaurant business for over 50 years. "It's locallyowned, locally ran. You get the best bang for your buck," says Aslandis. His goal for customers walking out of Jimmy's? "To feel full and happy."
Craving a little 'za with your tenderloin? Both Angelo's and G & D Pizzaria highlight their Italian and American choices. At Angelo's, indulge in a combination of the two by ordering the Chuck Special, an 8 oz. steak smothered with American cheese and spaghetti sauce. Kill two cravings with one dish. At G & D's, manager Leo Alexander Terzopoulos says customers often get a slice of pizza as an appetizer before indulging in one of their choice ribeyes or a KC strip. Terzopoulos, also son of the owner, says the pizzeria prioritizes consistency, daily preparation and a welcoming atmosphere. Like Aslandis, the mentality behind the meat is just as valuable, if not more so than the seasoning that coats it. "If we wouldn't eat it ourselves, we wouldn't serve it," says Terzopoulos.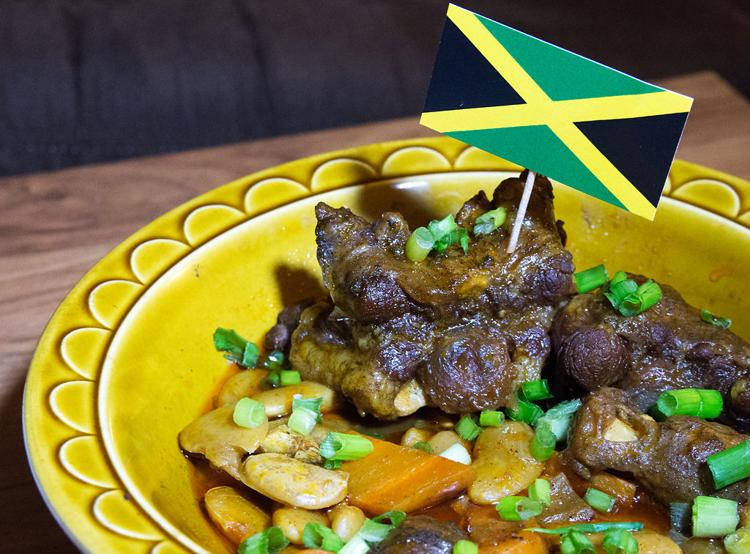 Jamaica/Oxtail Stew
A foodie craving Jamaican-inspired beef dishes might require some improvisation. Jamaican food can easily be found at the Jamaican Jerk Hut, but the food truck is only open during the warmer months. The Hut serves Jamaican Beef Pattis and Porksteak seasoned with the traditional spices the cuisine is known for.
Finding Jamaican cuisine of any other variety in the area proves difficult. But, if you're looking for a taste of the Caribbean in CoMo, the Mizzou Meat Market sells oxtail. This makes crafting a stew in your own kitchen possible. Oxtail meat is slow-cooked (hello, crock pot) and often served with onions, carrots, scallops and rice, based on one's personal preference. The oxtail itself refers to the tail of a cow and is a staple in several cultures' cuisines around the globe, such as Chinese, South African and Korean.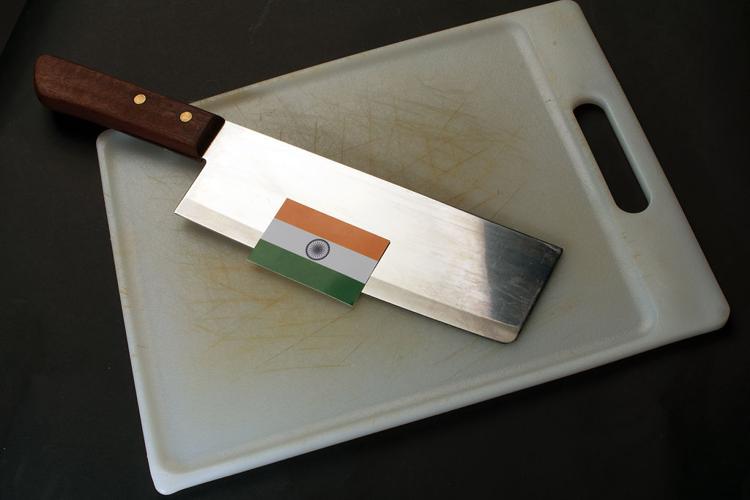 India/Beef prohibited
Vegetarians, you are not forgotten. Beef is largely prohibited in the Hindu religion, as the cow is seen as a sacred symbol. So, in lieu of dishes centered around the red meat, Taj Mahal Indian Cuisine offers meals centered around chicken, lamb, goat and shrimp. Additionally, there is a variety of vegetarian dishes utilizing everything from lentils to chickpeas.
Unlike Taj Mahal, India's House does incorporate beef into several of their dishes. The Beef Vindaloo provides beef cooked with hot spices and served with basmati rice, while the Beef Karahi contains beef cubes in a stir fry with onions, green peppers and tomatoes.
What sets Indian cuisine apart is often the spices used to enhance meals. Some traditional spices include chilli pepper, cumin, ginger and mustard seed oil. The herbs and sauces that accompany Indian cuisine make it an easy way to spice up potatoes, vegetables and rice for a night-in. Or, venture to one of the Indian restaurants in CoMo for a culinary trip to South Asia.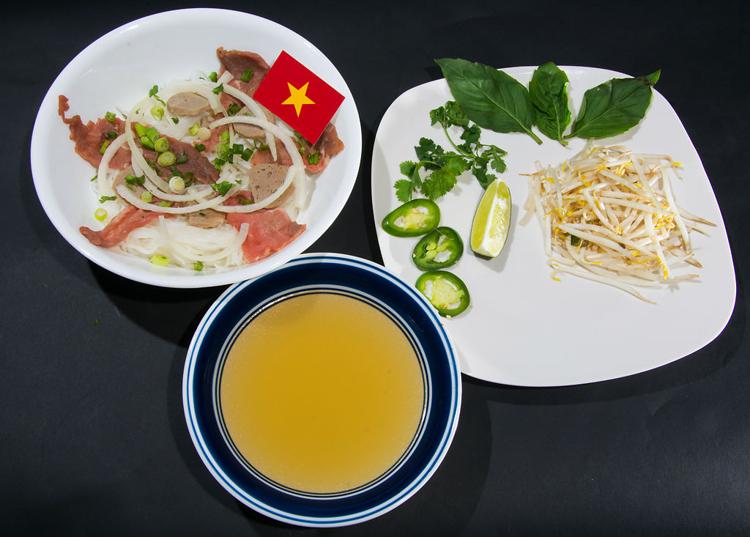 Vietnam/Pho
Several Chinese and Vietnamese establishments in Columbia serve pho that can be customized to fit your meat mandates. Pho itself is a Vietnamese soup broth that contains rice noodles and herbs and is served warm with either chicken or beef. Pho Quan Viet Cuisine and Chinese Wok Express serve various types of pho along with other traditional Chinese and Vietnamese dishes. At Thip Thai Cuisine, not only can you experience beef, meatball or combination pho, but you can add beef to virtually any soup on their menu. Thip Thai says one of its most popular is the Kee Mao, a spicier beef noodle that contains sake and chili paste.
The tradition of pho in Vietnamese culture dates back to 1945 in the French colonial era. "Bad" cuts of meat were given to Vietnamese slaves after their French owners had secured the better ones. Eventually, pho became something of a cultural touchstone and in its American translation has taken on several forms.
Explore the map below to discover where you can find these global dishes locally.