William Shakespeare wrote about everything from forbidden love and painful heartbreak to comedy and betrayal. But take a closer look — he even covers happy hour. Yes, happy hour.
In Henry V, Shakespeare, the writer of all writers, tells us: "Therefore, my lords, omit no happy hour." He's talking about an expedition they can't pass up, which is not quite the same as Shakespeare saying the lords shall not avoid discounted drinks and food specials. But, maybe his advice is sound even for the type of happy hour you might find at, say, Shakespeare's Pizza.
There are plenty of bargain opportunities to enjoy here in Columbia. But you only have so much time, and we only have so many pages. As you set out on your own expedition to find those killer deals, there are a few places that are sure to satisfy, delight and surprise.
For something different: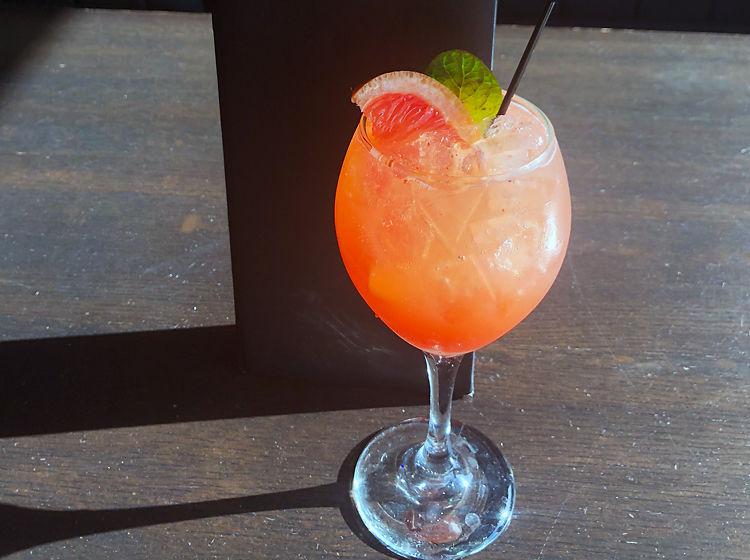 Start your week off right with Room 38's brunch specials, offered Sundays from 10 a.m. to 3 p.m. The menu features breakfast favorites such as cinnamon rolls and avocado toast, plus a variety of morning drinks, including $12 bottomless mimosas. We repeat: bottomless. Room 38, 38 N. Eighth St.
Or you could try…
With snack-sized dishes that meld Asian cuisine with American flavors, there's no place quite like Le Bao. Whether you're craving a Philly cheesesteak in a bao bun, ramen or even dessert, you'll find something. And Le Bao's happy hour is on a whole new level. No, literally. To access the specials, you have to go upstairs to the full bar. Happy hour runs Monday through Friday, 4 to 6 p.m. Some of the deals include $2 well drinks and half-off wine by the glass. Le Bao, 1009 Park Ave.
For a marathon happy hour:
Some weeks just really take it out of you, and when those weeks strike, McNally's Sunday happy hour is there. All day. From noon to midnight, you can get $3.25 bloody marys and $5 turbo bombs (vodka, Red Bull and Jagermeister). Plus, the Irish pub is partnered with Wise Guys Pizza, so you can get a large one-topping pizza for $7.99. McNally's, 7 N. Sixth St.
Or you could try…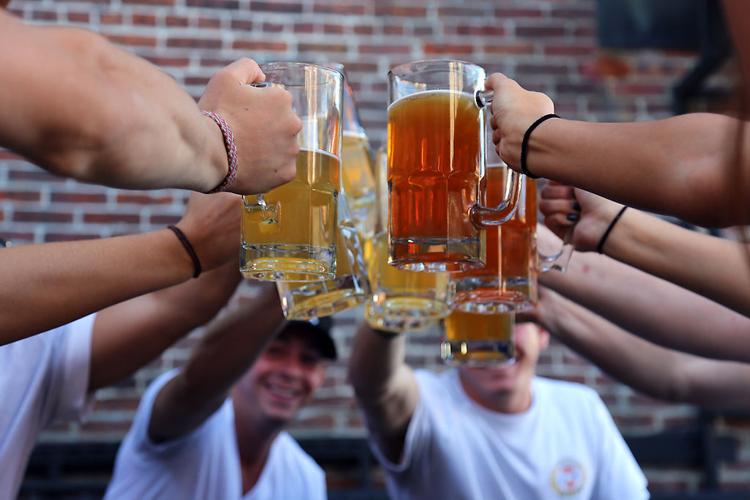 Broadway Brewery hosts happy hour deals six days a week, running from 3 to 6 p.m., Monday through Saturday, during which customers can get $1–2 off all house beers. Broadway Brewery, 816 E. Broadway
For the easily bored:
Günter Hans has a different deal for each day of the week that they're open. From trivia on Mondays and Wine and Whiskey Wednesday, to $4 Sangria nights on Thursdays and a waffle bar on Saturdays, these deals will keep you on your toes. Günter Hans, 7 Hitt St.
Or you could try…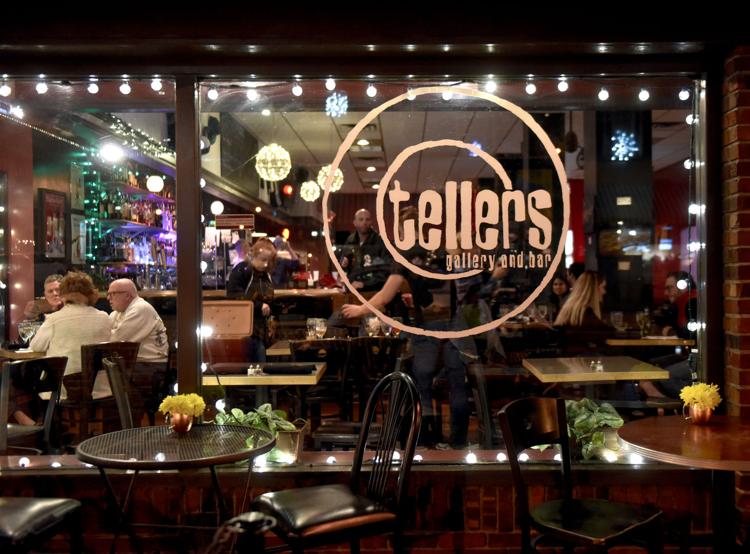 Tellers also offers different nightly drink specials that run from 9 p.m. to close, including $3 local beers on Tuesdays and $3 well drinks on Wednesdays. The most popular is Martini Mondays, when the extensive martini menu runs for $5. Tellers, 820 E Broadway
For the hungry:
Does it get much better than buy-one-get-one-free appetizers? This special is available during regular happy hour, Monday through Friday, 3:30 to 7 p.m., and late night happy hour, Monday through Thursday, 9:30 to 11 p.m. and Sunday, 8 to 10 p.m. The Heidelberg, 410 S. Ninth St.
Or you could try…
Shiloh's formula is simple: Start the evening with deals, and end it with different deals. On Mondays, wings are 65 cents from 4 to 10 p.m., and drink deals start at 7 p.m. and run until close. Wednesday features $7 one-topping pizzas. All day Sunday, Shiloh's offers $3.50 burgers, $4 margaritas, $4 bloody marys and $8 domestic pitchers. Shiloh's, 402 E. Broadway
For late nights: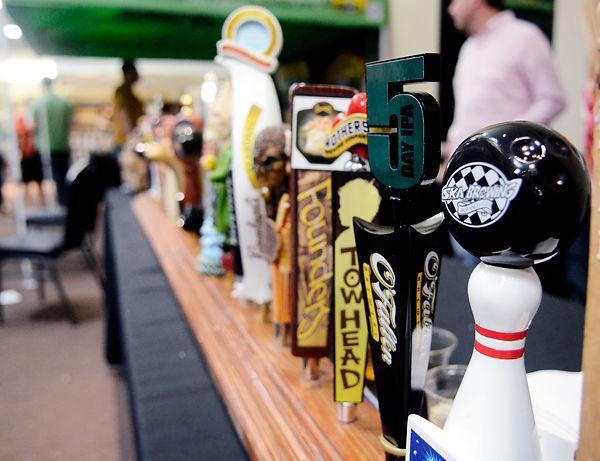 There's no shortage of deals at 1839 Taphouse, but it helps to be a night owl. Are you a sucker for a good gamble? On Tuesdays, pay a $3 cover (after 8:30 p.m.) and flip a coin (no, seriously). If it lands on heads, your drink is on the house. Better yet? You can flip for every drink from 9 p.m. to 12:30 a.m. 1839 Taphouse, 212 E. Green Meadows Road, Suite 2
Or you could try…
The early bird gets the worm, but it isn't getting deals at Addison's downtown location. Happy hour runs Monday through Thursday, 9 p.m. to midnight; Friday and Saturday, 10 p.m. to midnight; Sunday 9 to 11:30 p.m. Craft beers are $2.50 and wine by the glass runs for $4.50. Addison's, 709 Cherry St.
Related Stories