Downtown Columbia is booming. Construction cranes puncture the skyscape and usher in new buildings. But amid the growth and expansion, a noticeable vacancy remains.
Since Panera Bread moved out of the old Hall Theatre more than four years ago, the majority of the building on the corner of Ninth and Cherry streets has been vacant. Its alcoves often shelter homeless people, and the Hall has become a canvas for occasional graffiti.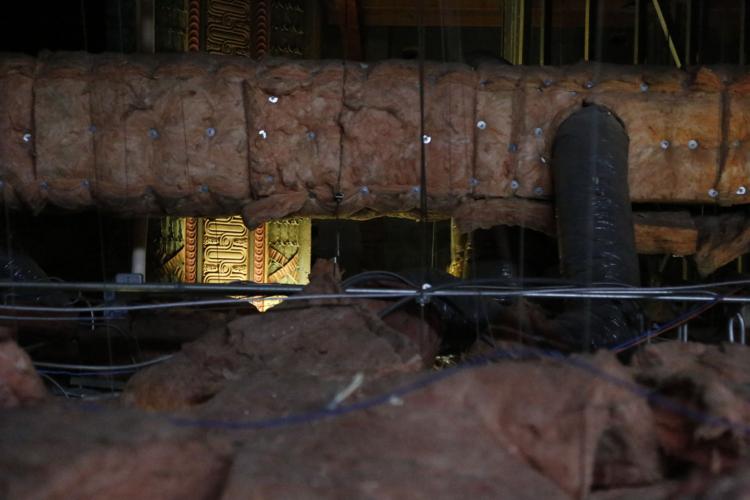 The Shot Bar occupies the northern third of the space. But the Hall Theatre is more than just a classic façade. Its surprising, sometimes rocky past is filled with ups and downs that mirror ongoing issues in a growing Columbia.
So what are the plans for the space? Who will move in? Although The Kroenke Group owns the Hall Theatre, Maly Commercial Realty is in charge of leasing it. Gina Rende, an agent at Maly Commercial Realty, said in 2016 that though there had been multiple offers, none had materialized.
After Panera vacated the space, Maly cleared it out and brought it to one level, Rende says. The realty company also is installing a 25-foot glass storefront to be completed in August or September. With taxes and insurance, the monthly lease costs of the building are about $12,500, Rende says.
Dan Rader, whose family previously owned Bengal's Bar & Grill, considered renting the Hall as a space for his next bar. Ultimately, he chose a different location. "The substantial level of investment required by any new tenant to make the space code compliant means it will likely sit empty for a long time," Rader wrote in a Facebook post in October 2015.
And so, as it has before, the theater remains vacant. Meanwhile, Columbia looks on and waits to see who the Hall's next tenant will be.
Vox published a version of this story Feb. 11, 2016.