It's the scent of fresh pizza or the sound of hometown crowds roaring "M-I-Z." It's enjoying ice cream from Sparky's or an early morning kiss from your horse. We might call four walls and a roof home, but the magic of these spaces is what—and who—lives within them. And often, it's a feeling that exists outside of those walls. 
Home, for Columbia residents, is a certain ineffable splendor that comes in many forms. Who, what or where is home to you? We asked locals this question, and they wrote in their own handwriting what home means to them.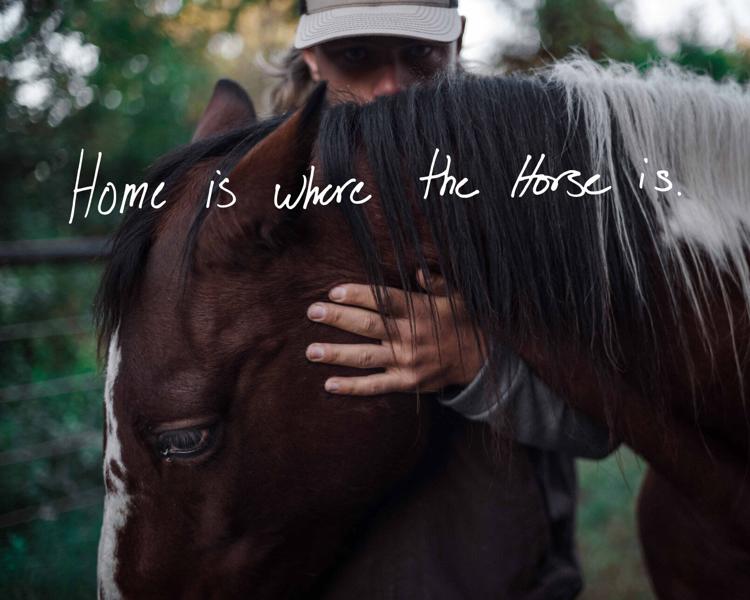 Isiah Deshon is an early bird. Before the sun rises, and throughout the day, he visits his horses to feed them treats and kiss them. "These horses are getting older," he says. "But they will always follow me wherever I go." Deshon, an MU sophomore studying plant science, holds his 26-year-old horse, Shalimar, before sunrise at his home. They live on a few acres of land just south of Columbia.
---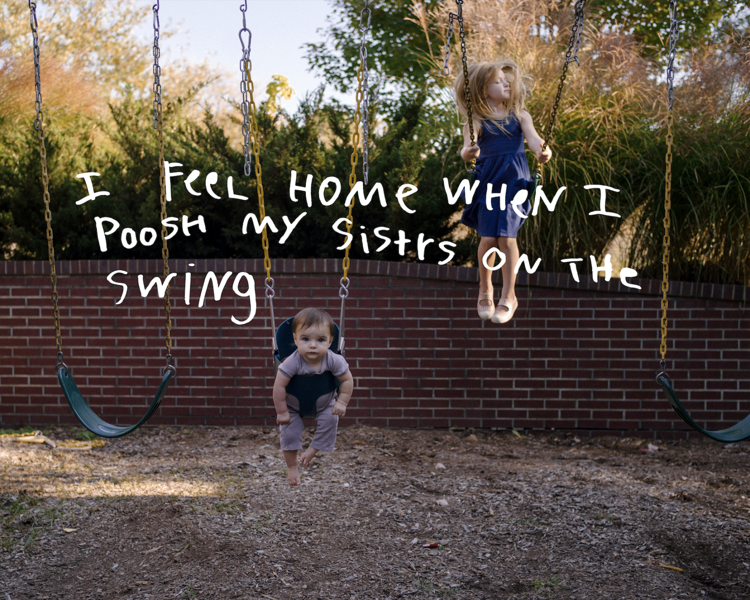 If it were up to Everly Millner, 6, she would play on the swings every day. "I like to swing with my sisters and help push them," she says. Everly and her baby sister Winifred play together in their backyard. For middle-child Rowan Millner, 4, home is eating ice cream with Sparky. While her family sits at a table nearby, Rowan likes to feed her old pal outside the lime-green ice cream shop. "I'm done," she says, turning back toward her family.
---
Lacey Chapman was exiting the highway after a long drive when the sun peeked through the trees and danced in her eyes. "I'm home," she remembers thinking. "When I left Montana three years ago, I didn't know when Columbia would feel like my own." Last year, when driving back from a trip to Montana, she says, "I felt it."
---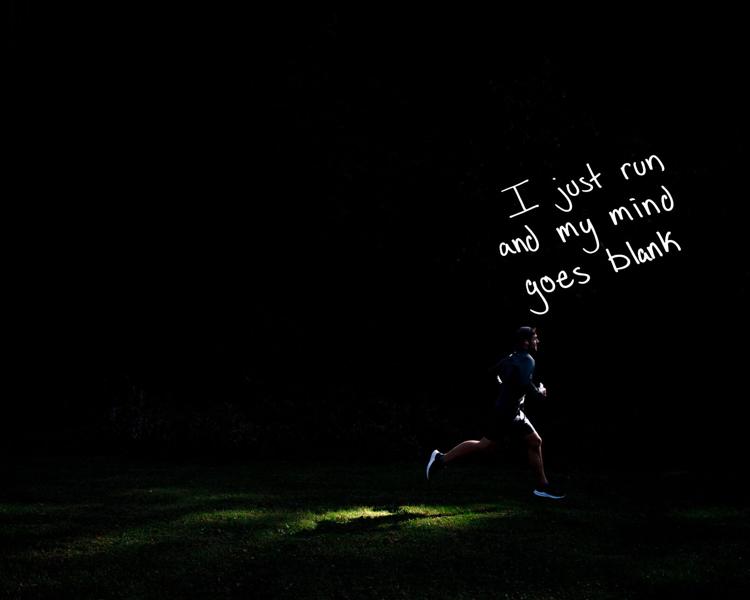 "When I run in these fields, I can forget about all of my worries," Michael Osher says. Osher, an MU senior studying biological sciences, grew up running through the fields in his hometown of Crystal City, Missouri. When he moved to Columbia, he says he sought out similar landscapes such as the Hinkson Outdoor Complex to clear his mind and provide a sense of home.
---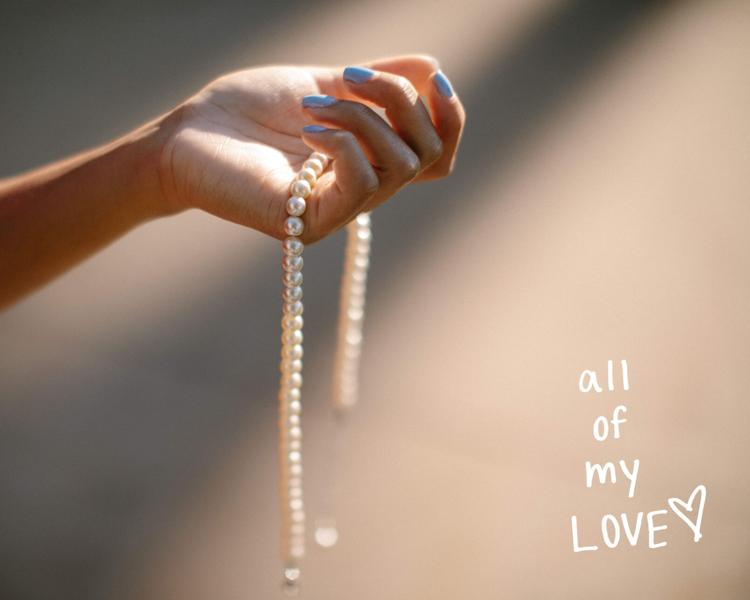 "All of my love, my peace and happiness, I'm going to give it to Delta," Alaina Meekins-Kent says. To Meekins-Kent, an active member of MU's Delta Sigma Theta sorority, this phrase encapsulates the sisterhood and love of her sorority. "I am connected to other college-educated Black women for the rest of my life," she says. Meekins-Kent holds a pearl necklace, a visual symbol of Delta woman.
---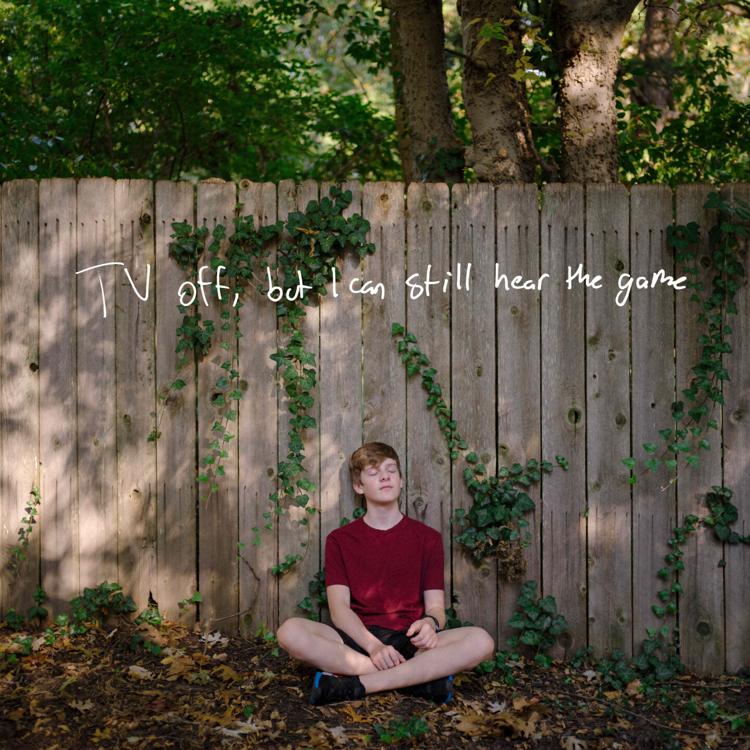 "The windows can be closed, and I still hear the announcer's voice," Nate Waters, 14, says of the MU football games that take place not far from where he lives on Lindell Street. Waters, a freshman at Hickman High School, says he enjoys listening to the cheers and band from anywhere in his home: his bedroom, the kitchen and even the backyard.
---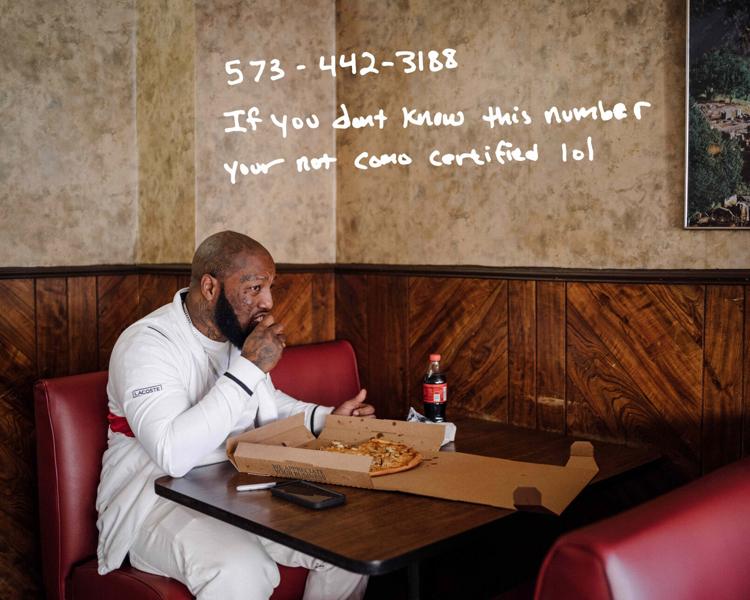 "Whenever I come back from a trip, I go straight to Tony's," Kellin Cobbins says of Tony's Pizza in downtown Columbia. "Ever since I was a kid, I used to eat here and get food with family." Cobbins, a local rap artist, eats his usual order of shawarma-topped pizza in one of the restaurant's booths. He's there so often that he knows the phone number by heart.
---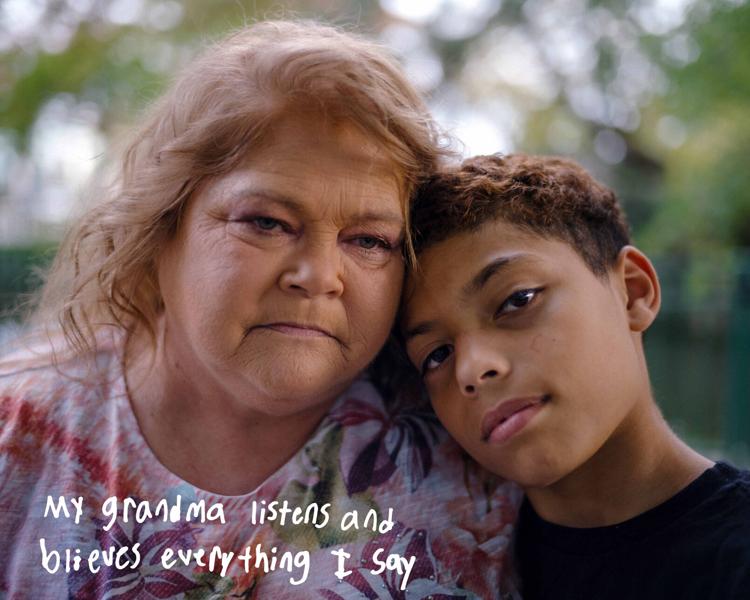 "I tell Grandma everything," Aiden Nieves, 9, says. "She listens, and she understands me when I don't know what to do." Raised by his mother and his grandmother, Aiden says they are inseparable. Aiden and his grandmother, Nancy Brown-Glasgow, pause during a visit in Shelter Gardens, a peaceful place they often visit to sit, relax and look out over the water.
Related Articles